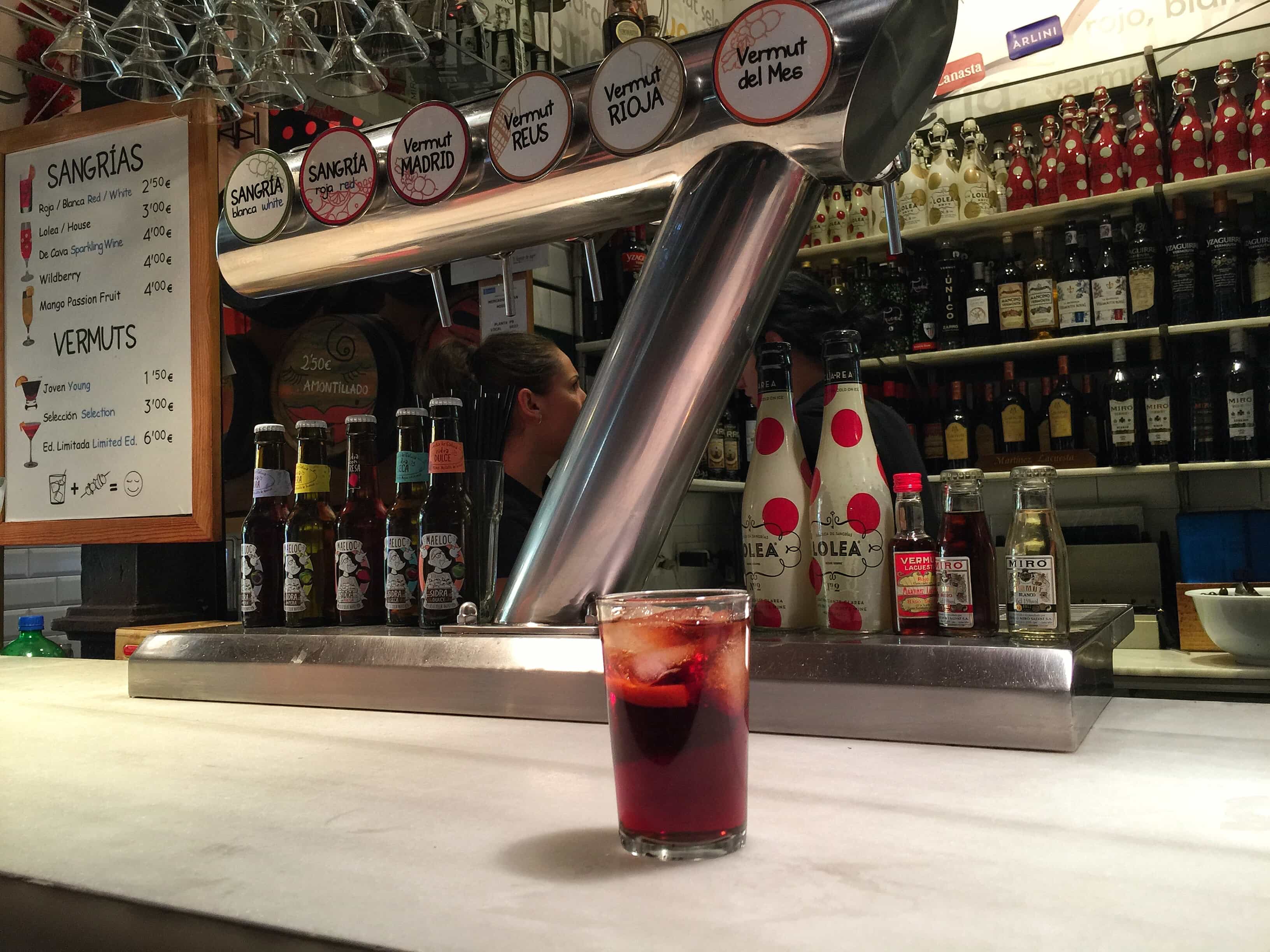 A true taste of Madrid
Stereotypical tours typically involve just the obvious landmarks full of tourist traps for selfie stick opportunities. That completely goes against my 3 No's of traveling: No to stereotypical tours. No to tourist traps. And, no to selfie sticks, please.
But, sometimes you need a tour to really discover the insides and hidden gems of a city.
Devour Madrid Food Tours
Devour Madrid should be a requisite for every food lover visiting Spain's capital. You will have a proper taste of the country and understand the flavors of the culturally vibrant city.
The company offers 5 different themes of walking food tours (described below), each showcasing some of the best food and drink finds in Madrid.
The Devour Madrid experience can be likened to exploring Madrid with your food passionate friend.
The team of tour guides comprises of a mix of Spaniards and expats who all love Madrid and all things Spanish, especially the food and drink culture. They are qualified and knowledgeable about the history and culture of the city in relation to the tour's culinary discoveries.
What to Expect
Food stops include markets, delis, and tapas taverns combined with tastings of the country's beverages, like wine and vermouth. The establishments are local food businesses, some generations old and even over 100 years old.
By the end of the tour, you will have eaten like a local and know exactly where to eat and drink for the rest of your stay in Madrid. It is ideal to schedule the tour at the start of your trip so you can enjoy as many of their recommendations as possible.
Inclusive with the ticket price is a generous amount of food and drinks to leave you more than satisfied. So come hungry and forget about your diet for a few hours. And lightweights, pace yourselves with the drinks.
Devour Madrid's parent company is Devour Spain, which offers more food tours in Barcelona, Seville, and Malaga.
Tours Offered
Ultimate Spanish Cuisine Tour
10:30am, Monday to Saturday, 4 hours, 85€
Inclusive of 8+ food stops, with tastes of hot chocolate, cocido, tortillas, and jamón. Also a tasting of local wine, vermut, and cider
Huertas Neighborhood Food & Market Tour
10:15am, Monday to Saturday, 3.5 hours, 75€
Inclusive of 9+ food stops, with tastes of churros con chocolate, jamón, cheese, and a variety of tapas. Also a tasting of 4 wines and a vermut
Tapas & Wine Tasting Tour
6:30pm, 7:30pm, or 8:30pm, Available most evenings, 3 hours, 85€
Inclusive of 10+ tapas, 8 wines, and 4 tapas bars
Evening Tapas & Flamenco Tour
6pm, Monday to Sunday, 4 hours, 125€
Inclusive of a crash course to tapas hopping, a flamenco show at Cardamomo, followed by more tapas and wine
Tapas, Taverns, and History of Madrid Tour
5pm, 6:30pm, or 7:30pm, Available more evenings, 4 hours, 95€
Inclusive of 4 tapas bars and taverns, starting with a taste of Joselito jamón and vermut with stops at landmark sites and hidden historic corners
Private tours at a higher rate are also available upon request.
Advanced reservations required via their website (link here)
For more from my private tour, watch the YouTube video above with my Snap story (Snapchat: foodicles)
Click here for TripAdvisor reviews and photos of Devour Madrid Food Tours
Devour Spain – Madrid, Barcelona, Seville, Malaga
http://devourspain.com/
info@devourspain.com
+34-695-111-832
---
Sign up to my newsletter on the sidebar for blog updates and my travel insider tips!