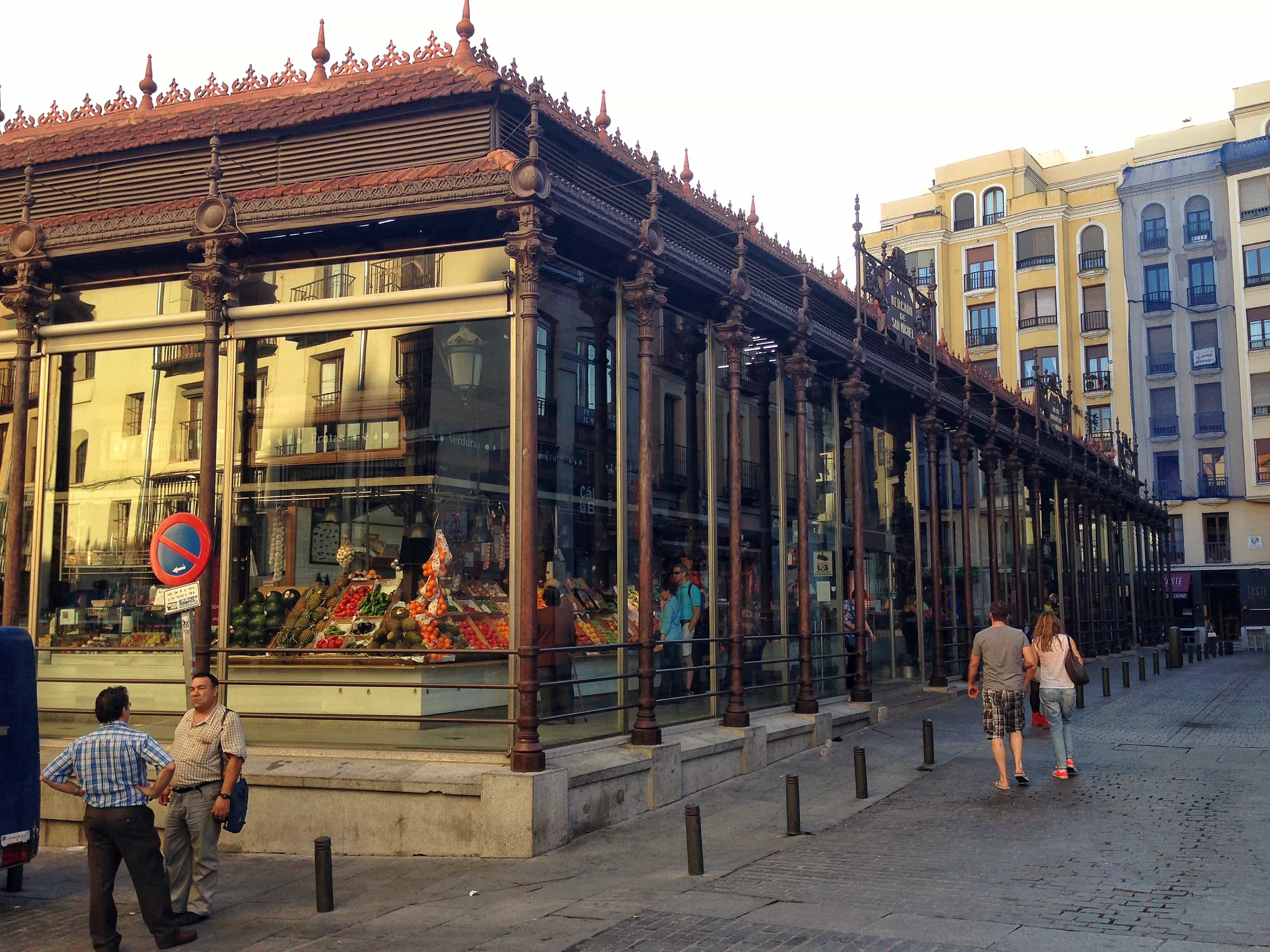 One of Madrid's liveliest culinary destinations
In the center of Madrid next to Plaza Mayor lies one of the liveliest culinary destinations in the city, Mercado de San Miguel.
Mercado de San Miguel
The mercado was once a 13th-century church named Iglesia de San Miguel de los Octoes. In 1790, the church was destroyed by a fire. Almost 20 years later in 1809, Napolean I's brother, Joseph Bonaparte, ordered the demolition of the remaining structure.
The open area of the demolition was then used as a makeshift fish market. After 80 years of construction, Mercado de San Miguel opened as a covered food market in 1916, making it one of the oldest markets in the capital.
Restoration and Renovation
In 2009, Mercado de San Miguel reopened again after six years of restoration.
The renovation incorporated modernism with the use of glass against the existing cast-iron architecture. Today, the mercado is the last iron market hall in Madrid.
Food and Drink Vendors
Over 30 food and drink vendors offer products to take away or consume on the premises. They include the highest quality of fresh fruits, seafood and meats brought in each morning, and the highlight of the market – the tapas and drinks!
There is something for everyone, from caviar to chocolate.
You can enjoy bites of olives, classic pintxos on sliced bread, cones of jamón, fried croquetas, plates of paella, cheeses from around the country, all the way to dessert. Yes, definitely something for every appetite.
Best of all, you can pair all that food with local drinks from your choice of beers, wines, cocktails, sherry, and my favorite, the Spanish vermouth at La Hora del Vermut, which can be as cheap as 1.50€.
Tourists and Locals
During peak hours for lunch and dinner, crowds of both locals and tourists pack the market. From an outsider's perspective, the mercado may seem like a tourist trap. But once you really observe and eat your way around the market, you truly get the sense of genuine flavors which are reasonably priced.
Mercado de San Miguel is a must visit for everyone in Madrid, whether you are a tourist or a local and whether you are a food lover or a fan of historical landmarks.
Click here for TripAdvisor reviews and photos of Mercado de San Miguel
Mercado de San Miguel
List of current vendors
Plaza de San Miguel
Madrid, Spain
+34-915-424-936
Sunday to Wednesday, 10am to 12am
Thursday to Saturday, 10am to 2am
---
Sign up to my newsletter on the sidebar for blog updates and my travel insider tips!