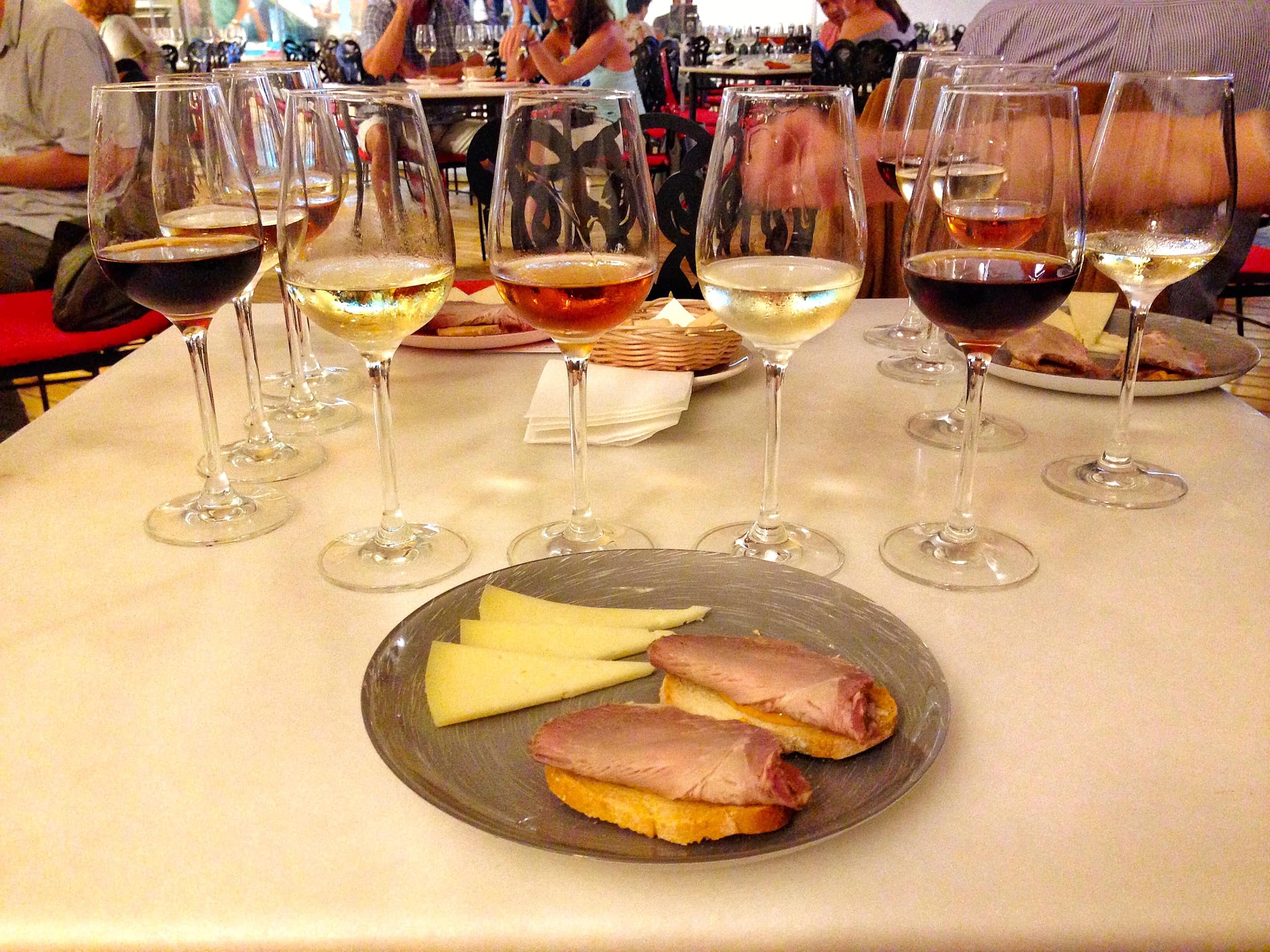 Sherry tour and tasting
In the southern coast of Spain lies Jerez, a town within the Cádiz province.
Jerez is the world's largest producer of sherry – fortified wine from white grapes grown in Andalucía.
With over 20 sherry bodegas, the most famous one is Bodegas Gonzalez Byass, also known as Bodegas Tio Pepe.
Bodegas Tio Pepe
In 1835, Manuel María González Angel partnered with Robert Blake Byass to produce the renowned sherry. Tio Pepe was named after Angel's favorite uncle and advisor. The bodega later opened in 1963. Today, the company is run by the 4th and 5th generation González family.
The mission of Tio Pepe is to promote a higher quality of sherry as a dry white wine which pairs perfectly with tapas.
The best way to learn about the bodega and the process of sherry production is through their tours, which are offered in English, Spanish, German, and French.  The tours take visitors through the property and end with a tasting.
There is also a private deluxe tour option to access more exclusive parts of the bodega, sherry cask tasting, and sampling more Andalucian tapas.
Click here for TripAdvisor reviews and photos of Bodegas Tio Pepe
Bodegas Tio Pepe
Calle de Manuel María González
Jerez de la Frontera
Cadiz, Spain
+34-956-35-70-16
reservas@gonzalezbyass.es
Sherry Wine and Brandy Tour
Deluxe Tour
---
Sign up to my newsletter on the sidebar for blog updates and my travel insider tips!