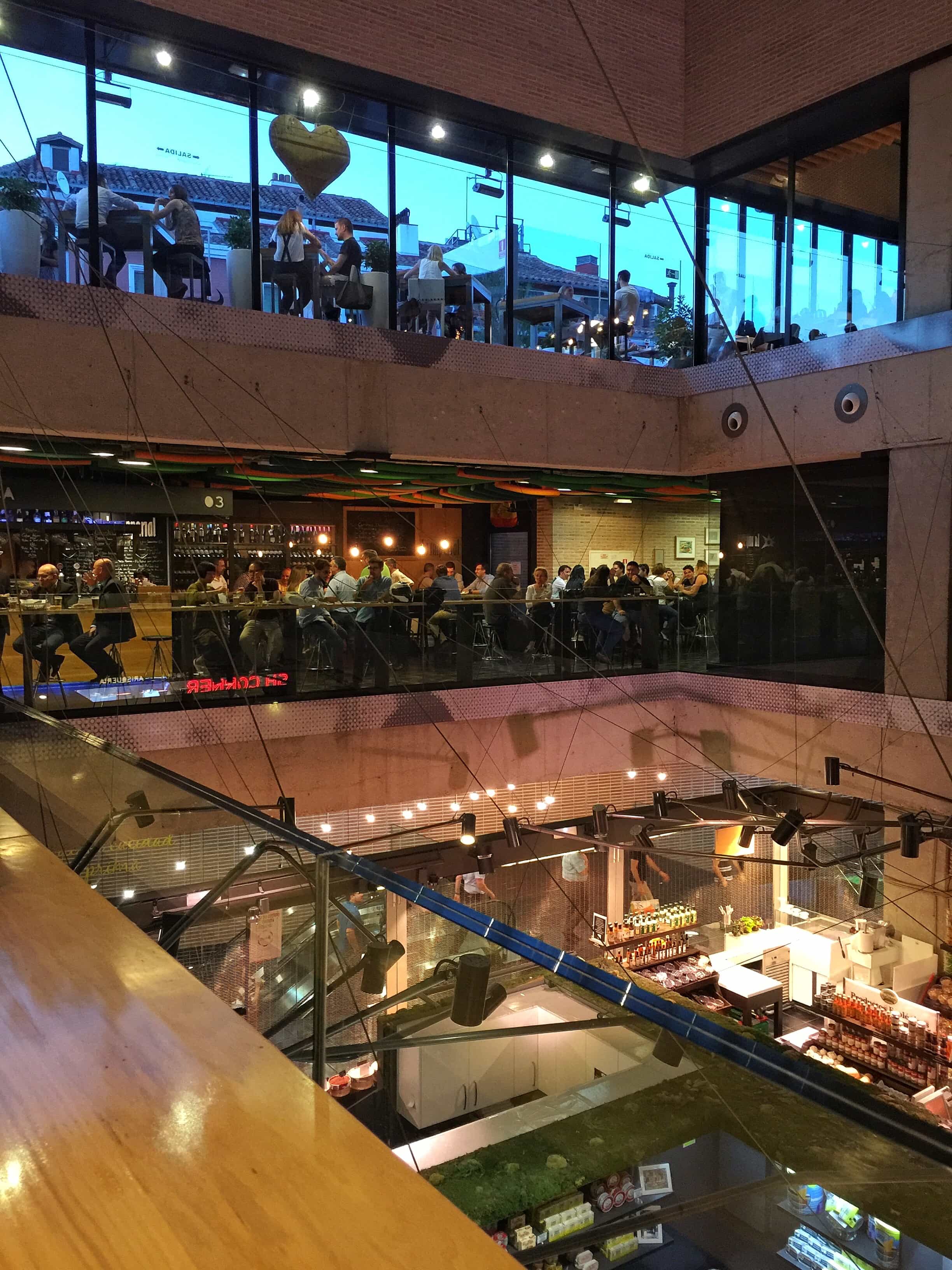 A modern food hall in Madrid's Chueca neighborhood
Spain's food markets are an exceptional standout and reflective on the culture's love and appreciation for food and drinks.
In recent years, Madrid has renovated and renewed their food markets to transform them into fashionable food halls that both trendy and traditional.
Mercado San Antón
In the Chueca neighborhood in central Madrid, Mercado San Antón was built in 1945, one of the oldest markets in the city. The mercado renovated itself into the 21st century in 2011.
Multi-level Food Hall
The mercado has four floors of food. The ground floor is the supermercado for neighborhood locals to shop for their everyday ingredients.
The first floor is the traditional market offering high-quality produce, seafood, and meat. There is also a delicatessen with cheese and deli cuts, a bakery, a hamburger stall for takeaway, a croquetas station for uncooked or cooked takeaway, and a tapas bar to order a few small plates.
The second floor presents tapas stalls with Spanish and international cuisines, such as Mediterranean and Asian plates, as well as desserts and a wine bar, of course. Order your desired plates and drinks and then savor them leisurely along the high tables surrounding the floor.
Finally, the top floor is La Cocina de San Antón, the restaurant, and rooftop terrace bar. Inside diners can enjoy a full menu, and outside they can sip drinks while basking in the view of Madrid.
Click here for TripAdvisor reviews and photos of Mercado San Antón
Mercado San Antón
Calle de Augusto Figueroa 24
Chueca
Madrid, Spain
+34-913-300-730
Monday to Thursday, 10am to 12am
Friday and Sunday, 10am to 1:30am
---
Sign up to my newsletter on the sidebar for blog updates and my travel insider tips!