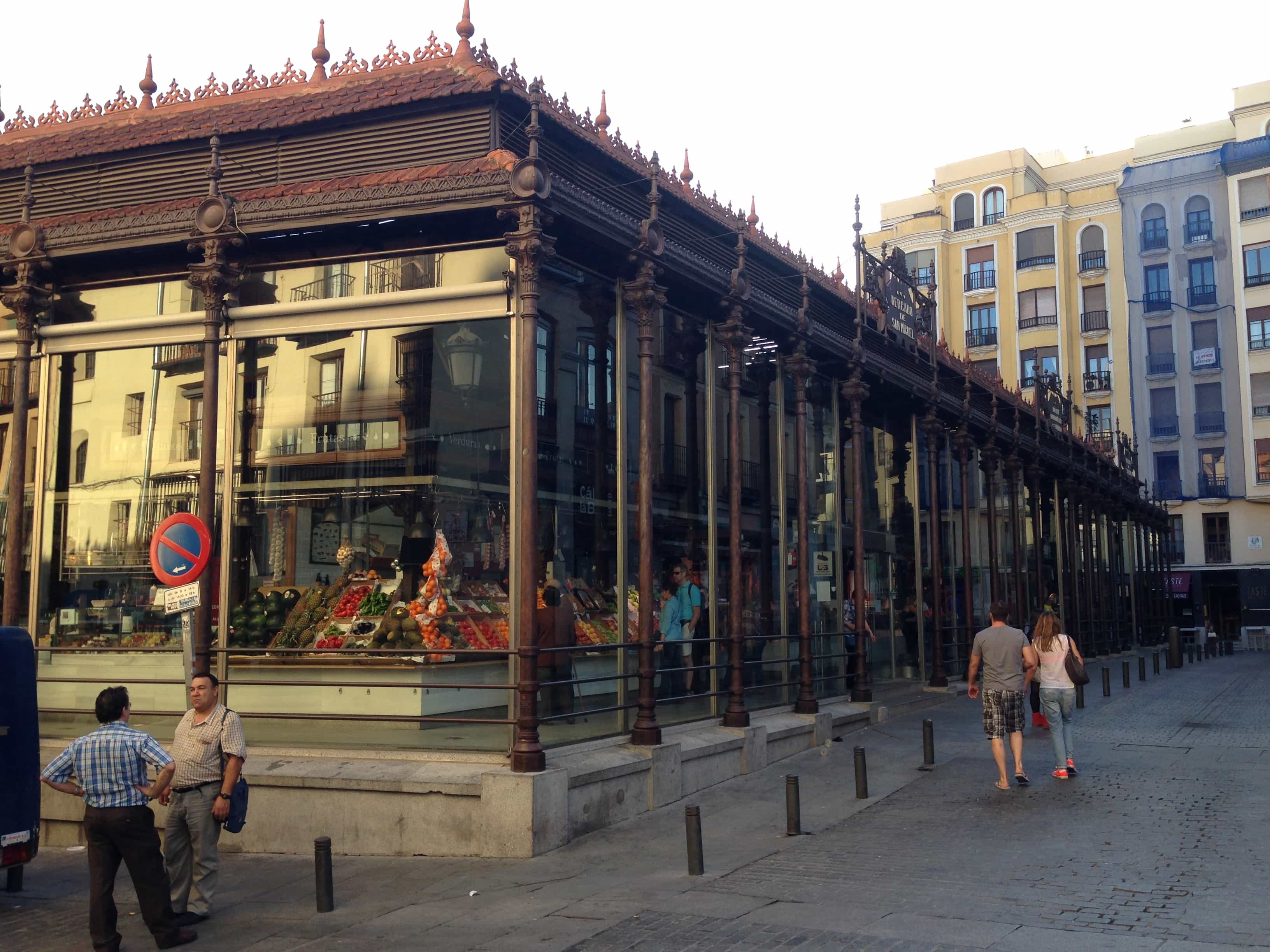 Must Visit Gourmet Food Markets for Food Lovers in Madrid
When in Madrid, you must visit the city's best food markets and food halls as they are some of the most impressive and the tastiest in the world. Here is a list of 5 of the best food markets and food halls in Madrid:
1. Mercado de San Miguel
Mercado de San Miguel located right next to Plaza Mayor is Madrid's culinary hotspot. While hailed as a tourist attraction, locals love coming to the market as a part of their usual tapas crawl. The market offers 33 stalls for food and drinks which are priced a bit higher than the other food markets, but the atmosphere more than makes up for the price.
Mercado de San Miguel
Plaza de San Miguel
Sunday to Thursday, 10am to 12am
Friday and Saturday, 10am to 1am
2. Mercado Anton Martin
Mercado Anton Martin in the Huertas neighborhood opened in 1941 and remains one of Madrid's most traditional food markets. There are 63 stalls offer a wide range of goods and mostly fresh food products at affordable prices.
Mercado Anton Martin
Santa Isabel 5
Monday to Friday, 9am to 9pm
Saturday, 9am to 3pm
3. Mercado de la Paz
Opened in 1882, Mercado de la Paz serves the restaurants and locals of the Salamanca neighborhood. Today, there are over 60 establishments and small businesses both inside and outside, as well as the famous Casa Dani for tortilla española.
Mercado de la Paz
Calle Ayala 28
Monday to Friday, 9am to 8pm
Saturday, 9am to 2:30pm
4. Mercado San Anton
In the hip, cool Chueca neighborhood known for its shops and restaurants, Mercado San Anton offers the barrio an equally cool food market and food hall. The ground floor and first-floor have a supermarket and fresh food gourmet market, while the upper floors offer tapas and a restaurant.
Mercado San Anton
Calle Augusto Figueroa 24
Ground floor supermarket: 10am to 10pm
First floor market: 10am to 10pm
Second floor tapas: 10am to 12am
Third floor restaurant: Sunday to Thursday, 10am to 12am; Friday and Saturday, 10am to 1:30am
5. Platea Madrid
Located in Salamanca, Madrid's posh and affluent neighborhood, Platea Madrid elevates food halls in a stunning way. Modern, retro, and jazzy vibes fill the ambiance paired with the selection of tapas, drinks, and international cuisines. You can come here to enjoy the upper floor bars, Michelin-rated restaurant, or have a few casual drinks and tapas on the ground floor.
Platea Madrid
Calle de Goya 5-7
Sunday to Wednesday, 12pm to 12:30am
Thursday to Saturday, 12pm to 2:30am
---
Sign up for my newsletter on the sidebar for blog updates and my travel insider tips!