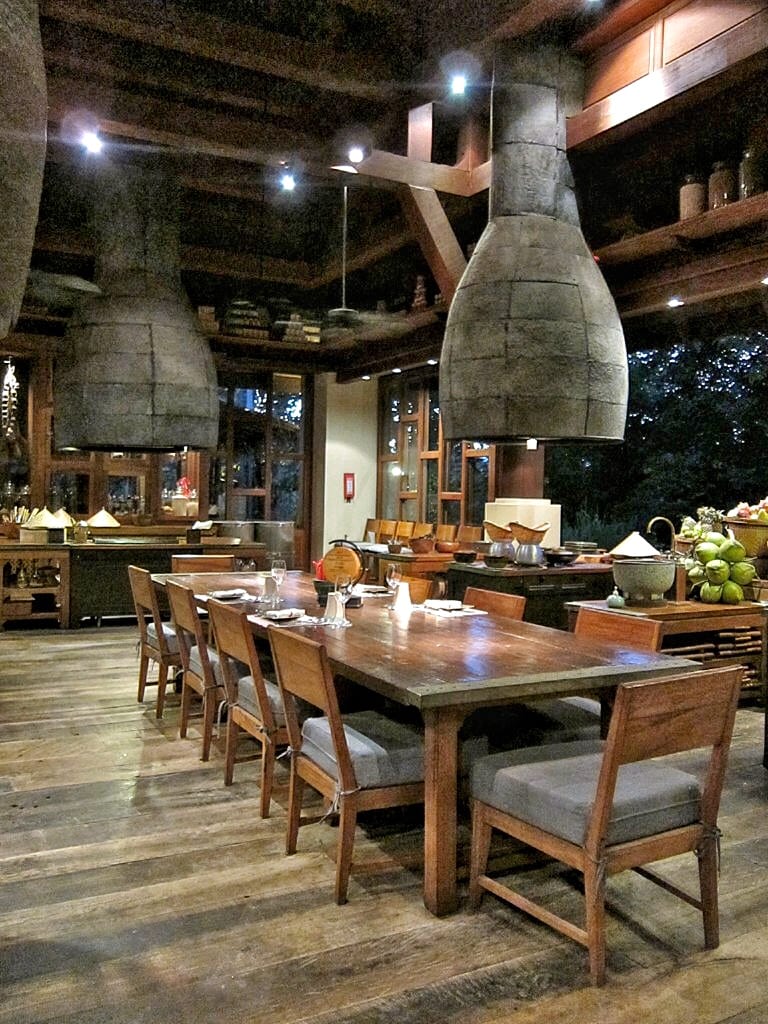 Beyond the cooking class
Thailand is truly a destination for food lovers.
If you enjoy Thai cuisine, try a cooking class in every city you visit as the regions of Thailand offer varying tastes and dishes distinct to their province. There are classes for every budget – from private kitchens to first-class resorts.
Cooking classes typically include a morning market visit, followed by a hands-on experience in a kitchen, and then, of course, feasting on your creations.
Luxury hotels and resorts offer guests a discerning education from reputable and highly-trained chefs in incredible one-of-a-kind environments.
In the northern mountains of Thailand, Chiang Mai is a popular destination for culinary fans wanting to eat and learn about northern Thai food, also known as Lanna cuisine influenced from the ancient Lanna Kingdom.
Four Seasons Chiang Mai Cooking School
For a genuinely unforgettable experience, look no further than the Four Seasons Chiang Mai Cooking School. In the natural beauty and greenery of the property, the setting is like no other.
The resort caters to experienced cooks and to beginners teaching traditional Thai and northern recipes. You can take a class for one day or for a full week.
Chef's Table
And, for a unique experience beyond the cooking school, the resort offers a Chef's Table – a novel way to learn about Thai cuisine in an intimate setting.
Open to guests and non-resort guests alike, the Chef's Table combines Thai cuisine education, cooking demonstrations, and a dining experience set in a culinary pavilion.
It all starts with cocktails to take in the nightfall setting. House wines, beers, and non-alcoholic beverages are inclusive of the night.
The chef then introduces the menu for the evening, starting with traditional bites and appetizers. Guests nibble and dine on ten dishes, many shared family style, while the chef and the team of cooks prepare the meal throughout right before your eyes.
The Four Seasons Chiang Mai Chef's Table goes well beyond the cooking class with an exclusive culturally educational feast pampering and surrounding all your senses.
Four Seasons Chiang Mai
502 Moo 1
Mae Rim-Samoeng Old Road
Chiang Mai, Thailand
+66-53-298-181
6 nights a week, for up to 12 guests
Advance reservations required
Book your stay via Agoda
Book your stay via Booking.com
Book your stay via Hotels.com
Book your stay via TripAdvisor
---
Sign up to my newsletter on the sidebar for blog updates and my travel insider tips!