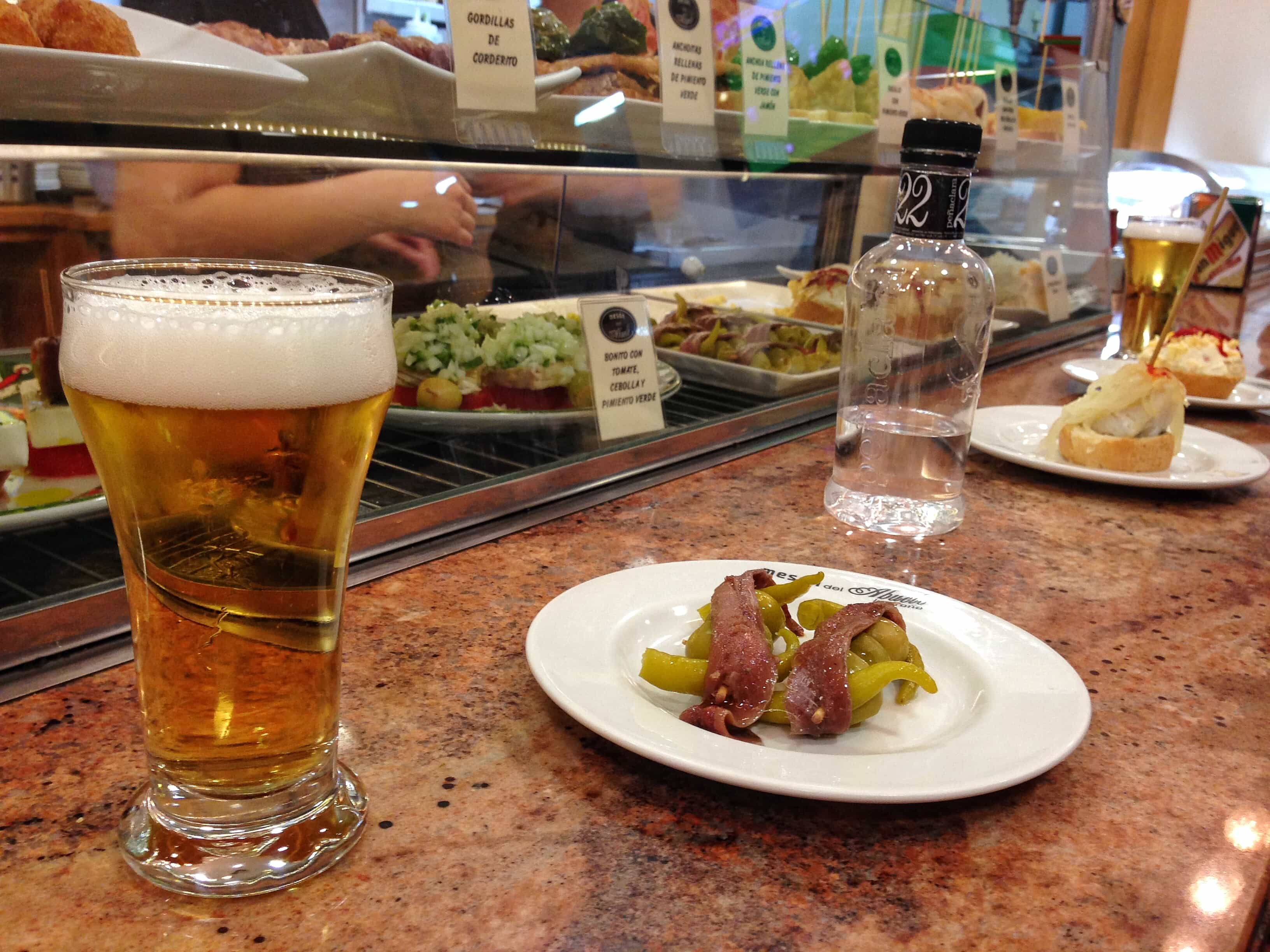 Savoring the capital of La Rioja
In the capital of the La Rioja region, it is only natural for the streets to be overflowing with wine and good food.
Logroño, Spain
Logroño is a small town full of charm. It may not be as well-known as San Sebastián, but it is more than worthy as a food destination.
Logroño is a must visit for pintxos enthusiasts. The small town has over 50 taperías located within a four-block radius.
Tapar = To eat tapas
These traditional tapas restaurants mostly only serve one tapa as their specialty.  As opposed to "tapas" which can be a larger quantity, as a "racion", these restaurants are served as a pintxo – one serving, a "media-racion". This means, you can eat a variety of bites in several pintxos bars.
The best part about eating in Logroño is that the food is all paired with local Rioja wine.
Start with Calle del Laurel, and then eat and drink your way around the town!
TripAdvisor reviews and photos of Bodegas Marques de Riscal
Marques de Riscal
Torrea, 1
El Ciego
Alava, Araba
Spain
+34-945-180-888
Book your stay via Agoda
Book your stay via Hotels.com
Book your stay via TripAdvisor
---
Sign up to my newsletter on the sidebar for blog updates and my travel insider tips!