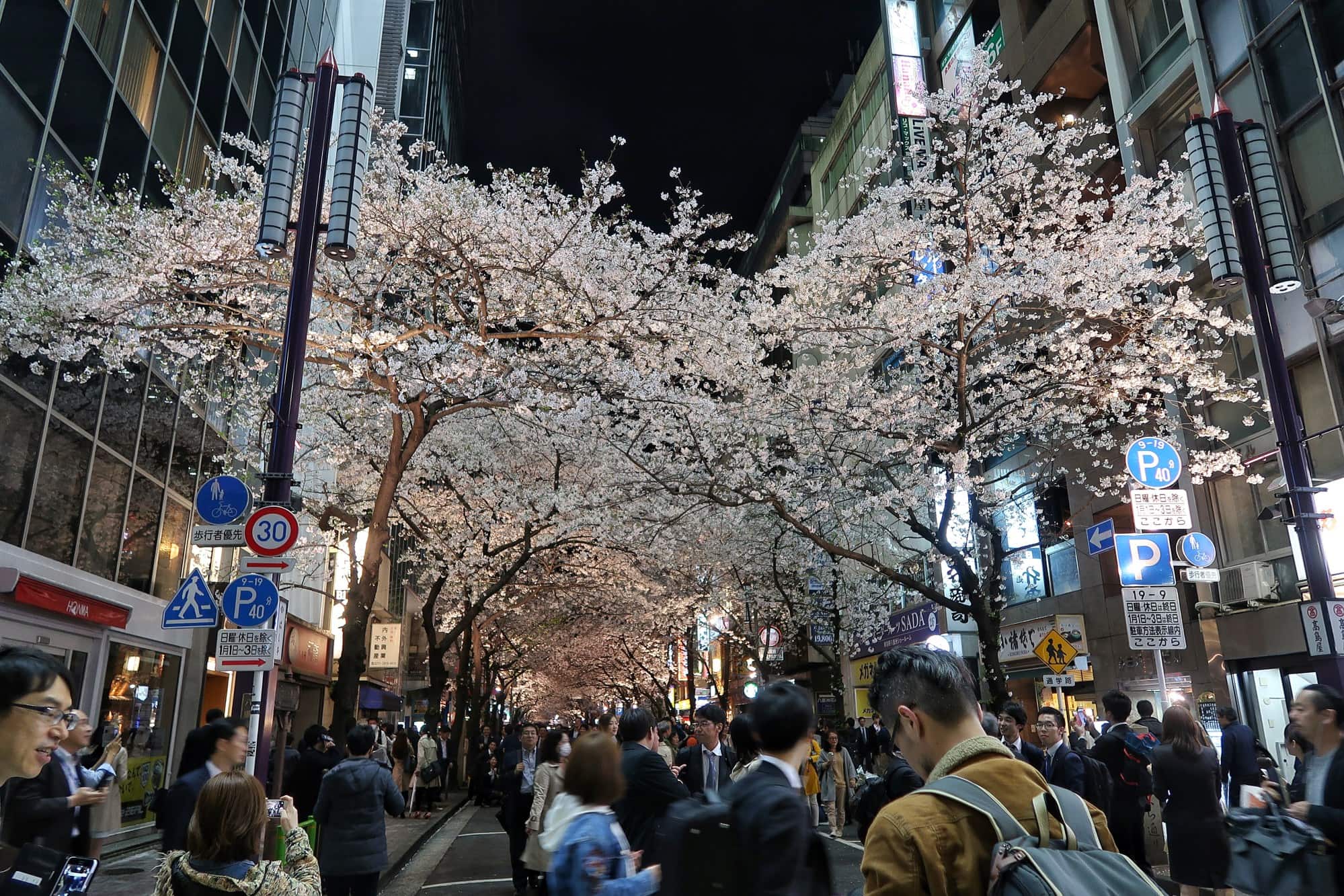 Hopping from Asia to San Francisco and Back to Asia
The second quarter of the year brought me back to some of my favorite food cities in the world: Tokyo, Osaka, Hong Kong, San Francisco. The beauty of these cities is that you can never tire of the cuisine and the city themselves. You will always want to come back again and again.
Two Times to Tokyo
Tokyo is so amazing, I traveled there in both April and May (and actually I made a third visit to the city later in the year). While the prices peak in April for cherry blossom season, it is so worth it once you walk under the thick clusters of the most gorgeous sakura trees. Then, its always about the food when it comes to visiting Tokyo. I find myself constantly hungry for more when I'm breathing in that Tokyo air.
Osaka Central Fish Market and Endo Sushi
One of our family friends is a wholesale trader from Japan. He flies between Japan and Manila on a weekly basis. We coordinated our visit to Osaka to coincide with one of his fish market visits to get an insider's tour of the wholesale market. Best of all, we had some amazing sushi at Endo Sushi.
Celebrations in Hong Kong
Hong Kong holds a special place in my family, as that is where my grandparents would frequently travel with my mom, it where my parents got married, it is where my parents took our family on vacations, and it is now where my parents take their grandchildren on vacations. So for short getaways and big family celebrations, we honor four generations of tradition and book a stay at the Mandarin Oriental, Hong Kong.
Hometown Visit & Nostalgic Favorites
While the city of San Francisco has all the trendy, fun, new restaurants, I always find myself back at my favorite restaurant down in the Peninsula. Sumika Grill transports to the most authentic yakitori joints in Japan with their oyakodon, karaage, and yakitori skewers. This is the real deal, and something I always crave for when I'm back in the Bay Area.
---
Sign up for my newsletter on the sidebar for blog updates and my travel insider tips!