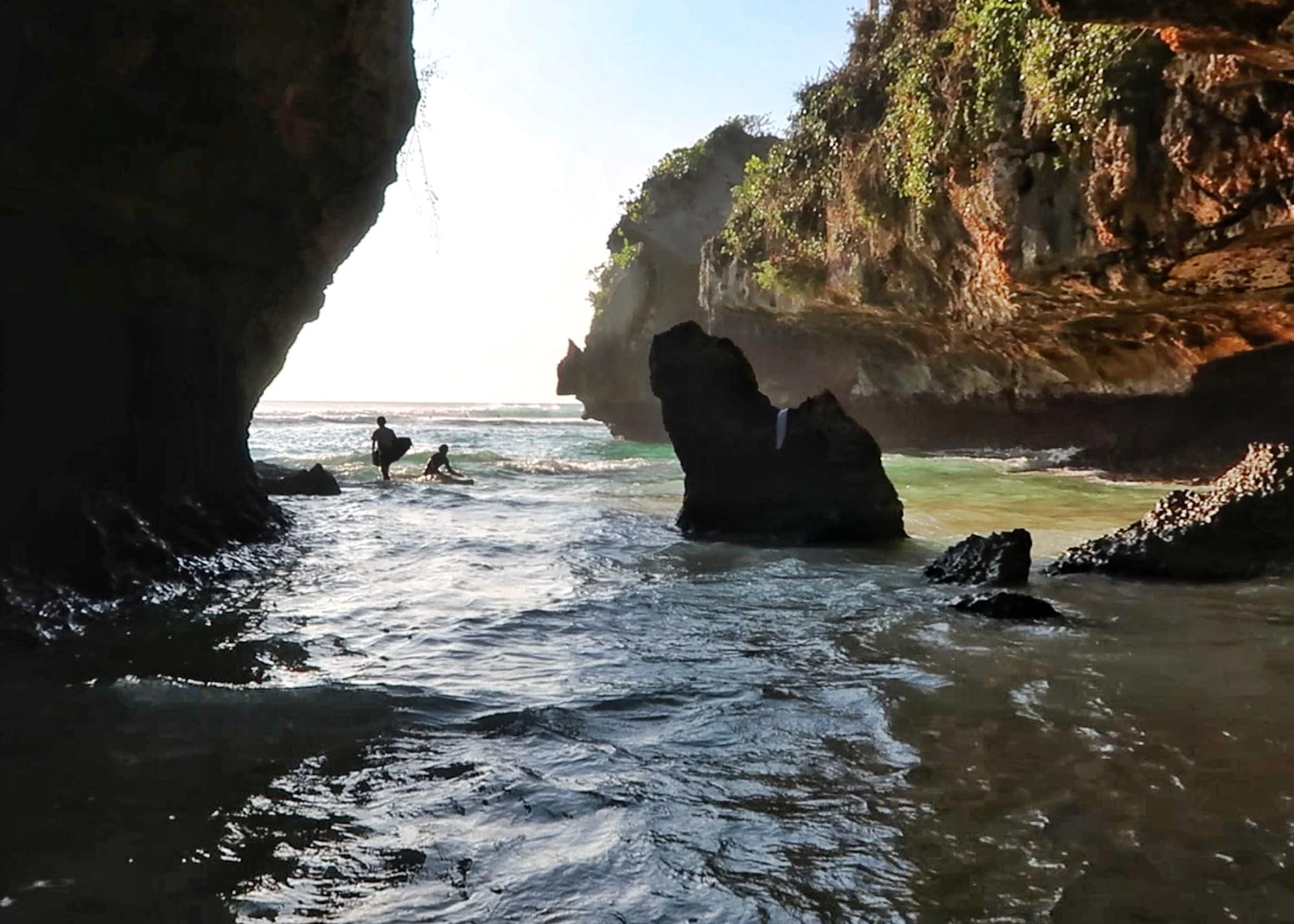 Fun Under the Southeast Asian Sun
Summer travel, indeed. While I typically prefer weekend and week-long trips over two to three-week journeys, my college friends and I embarked on a Southeast Asian adventure in Bali and Thailand. Then, my family took my nephew on a short weekend, kid-friendly trip to our favorite city, Hong Kong. Here are my favorite moments from the summer:
The Best of Bali
A new country checked off my travel bucket list. Bali has such a hyped reputation as Southeast Asia's premier destination for beaches, parties, and the rice paddy culture. While the trip was enjoyable and we stayed in a couple of amazing resorts, I do feel that the hype is really just a hype.
There are nicer beaches throughout Southeast Asia, like in the Philippines. And, the everyday cuisine didn't exactly wow me like it does in Thailand. However, Bali is worth the visit, especially if you combine it with another nearby country.
That being said, highlights from Bali include the new Chedi Club Tanah Gajah. If you plan on staying in Ubud, this resort is a complete getaway from the crowds of tourists. It takes you into a rice paddy sanctuary for a luxurious retreat.
Finally, if you can only have one meal in Bali, head over to the country's best restaurant, Restaurant Locavore, which is ranked #22 in Asia, and splurge with the 7-course menu with beverage pairing.
The Gastronomic Bangkok
While visually Bangkok is all about the temples and modern skyscrapers with rooftop bars, the city is really all about the eating. From cheap (and sometimes questionable) street food plates to the best restaurant in Asia, Bangkok offers flavors and tastes for everyone.
Each time I visit the city, I must learn more and more about one of my favorite cuisines. The Oriental Thai Cooking School at the Mandarin Oriental Bangkok is one the best Thai cooking schools in the country.
Then, since this trip was planned well in advance, my friends and I landed reservations at Gaggan. While I would rank dining experiences in Spain above this meal, it was still incredibly fun and worth the price.
The Cool Vibes of Koh Samui
For a complete contrast the bustle of Bangkok, while still enjoying Thai cuisine, the last destination of this Southeast Asian summer adventure concluded in Koh Samui. The island offers budget and luxury beach resorts around the coast. The highlight of the trip was a day trip on our own private speedboat to the gorgeous Angthong National Marine Park. Then, we concluded the trip at the coolest bar on the island, Coco Tam's.
Hong Kong with Kids
The best part about living in Manila is the proximity to the rest of Asia, including one of my favorite cities, Hong Kong. Just a short 1.5-hour flight (if there are no delays) makes Hong Kong the perfect weekend getaway.
My 6-year-old nephew has learned to love the luxuries of Hong Kong and of traveling with my parents and me. So he got his wish for a weekend of room service and Ocean Park Hong Kong. Wow, Ocean Park is so cool! I've been going to Hong Kong for so long and this was my first time there – I highly recommend it for amusement park fans and animal lovers.
---
Sign up for my newsletter on the sidebar for blog updates and my travel insider tips!