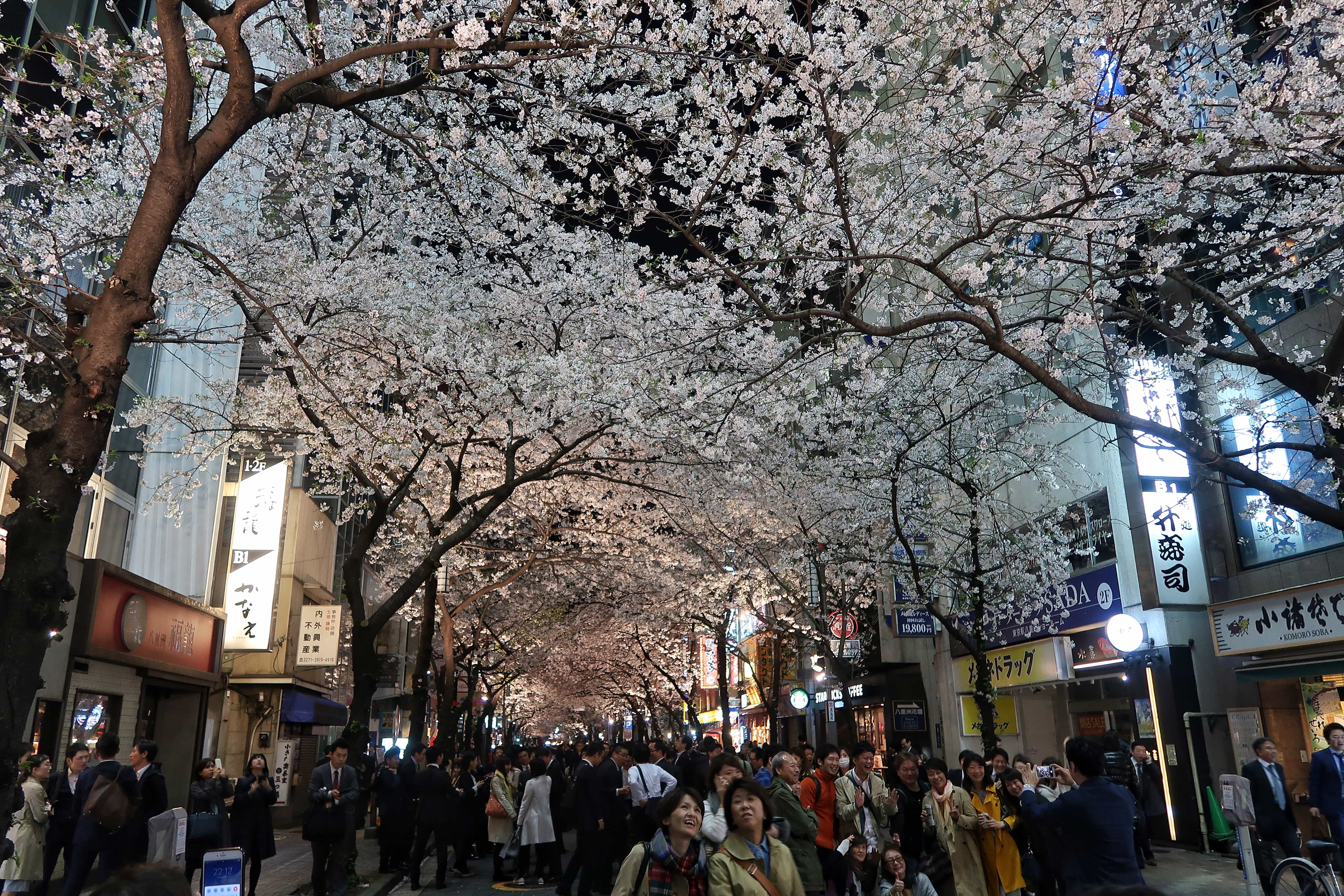 Day and Night – Hanami in Tokyo
The best travel moments come unexpected.
When travelers journey to Japan for cherry blossom season, their itineraries include popular parks and landmarks with the most famous sights for sakura.
Venture away from that itinerary and wander with the locals. A local city street in the former financial district, tree-lined universities, and every day school parks.
Sakura-Dori, Tokyo
In the former financial district of Tokyo, lies a street named after cherry blossoms. Sakura-dori stands between the Tokyo Station and the heart of Nihonbashi in Chuo-ku. Over 170 trees fill both sides of the small street. When sakura season begins, the street closes to vehicles on one weekend to celebrate the beauty of the flowering tree.
During the day family-filled activities and festivities share the scene with the cherry blossoms. At night, music fills the air as the perfectly lit sakura trees shine against the evening sky for the most beautiful night out in Tokyo.
Sophia University, Tokyo
Sophia University ranks as one of Japan's top private universities. As such, the campus maintains its surroundings and landscaping, including lining the streets with incredibly lush sakura trees.
The Jesuit university is also my dad's alma mater; thus, a destination I visit each time I travel to Tokyo to attend mass services. If you are Catholic, you must attend mass here at St. Ignatius church on campus. Hands down, the best tasting communion wafer in the world.
School Parks in Osaka
Sakura trees are not limited to popular parks, special local streets, or private universities. Even every day school parks and every day side trees are blessed with the beauty of the spring season.
Watch my YouTube video featuring sakura in Sakura-Dori and in Sophia University
Subscribe to my channel for my latest videos every Sunday, Tuesday, and Thursday!
---
Sign up for my newsletter on the sidebar for blog updates and my travel insider tips!