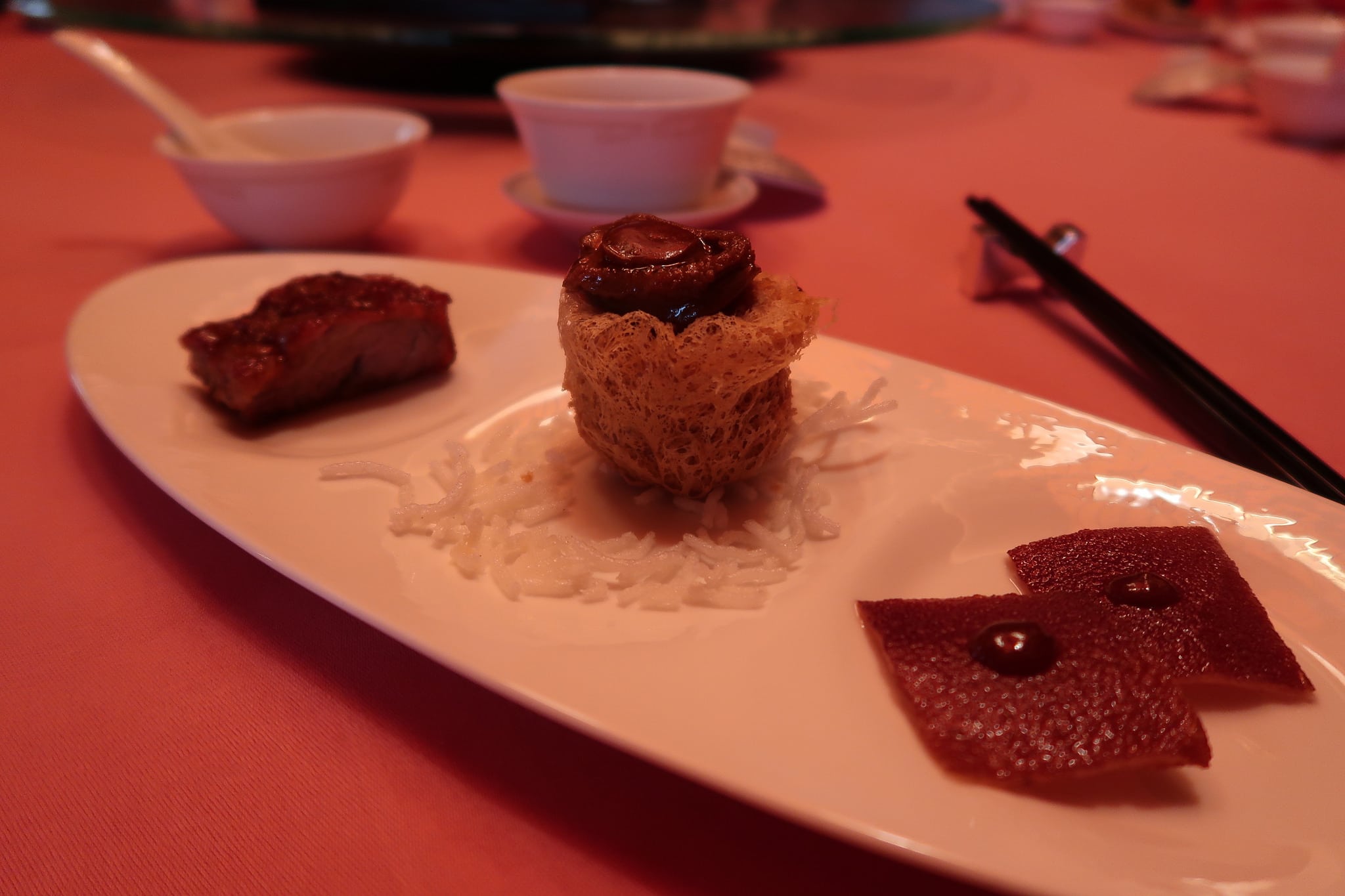 Favorite Dishes at Man Wah at the Mandarin Oriental Hong Kong
While many new, modern, and hyped restaurants in Hong Kong garner rave reviews from critics and bloggers, Man Wah at the Mandarin Oriental Hong Kong stands above the rest because of its class, elegance, and execution of deliciously authentic dishes. Here is a look into some of their best dishes:
Dim Sum & Appetizers at Man Wah
Dim sum at Man Wah is a must whenever you are in Hong Kong. The creations are classic yet playfully plated. Weekends offer a more special dim sum menu beyond the regular weekday selections.
If you miss the chance for dim sum, you can also order appetizers from the a la carte menu featuring the most delicious Chinese roasts and seafood dishes served per person. Even if you order a la carte, the dishes are served one at a time and plated like you ordered a most elegant tasting menu.
Peking Duck at Man Wah
Aside from dim sum, Peking duck at Man Wah is another must have as the restaurant serves the most high-quality ducks that are perfectly cooked and properly cut and served. Read more about Man Wah's Peking duck here
Main Dishes at Man Wah
After the appetizers and Peking duck, if you still want more the a la carte menu offers the most premium selection of main dishes – seafood, poultry, meat, vegetables, noodles, and rice. Do not be afraid to listen to the server's suggestion of dishes to order. They give you a selection of choices and price ranges (as to not take advantage of you) of dishes that are more popular or most fresh for the day.
Dessert at Man Wah
Finally, to conclude the meal you can end it with classic Chinese desserts, cold sweet soups, or bites. Keep in mind that you will also have a trio of Chinese petit four desserts that are a standard conclusion at all Mandarin Oriental Hong Kong restaurants
Address & Hours
Man Wah
Dim Sum, 12pm to 2:30pm
Dinner, 6:30pm to 10:30pm
Mandarin Oriental, Hong Kong
5 Connaught Road
Central
Hong Kong
+852-2522-0111
Book your stay via Agoda
Book your stay via Booking.com
Book your stay via Hotels.com
Book your stay via TripAdvisor
---
Sign up for my newsletter on the sidebar for blog updates and my travel insider tips!