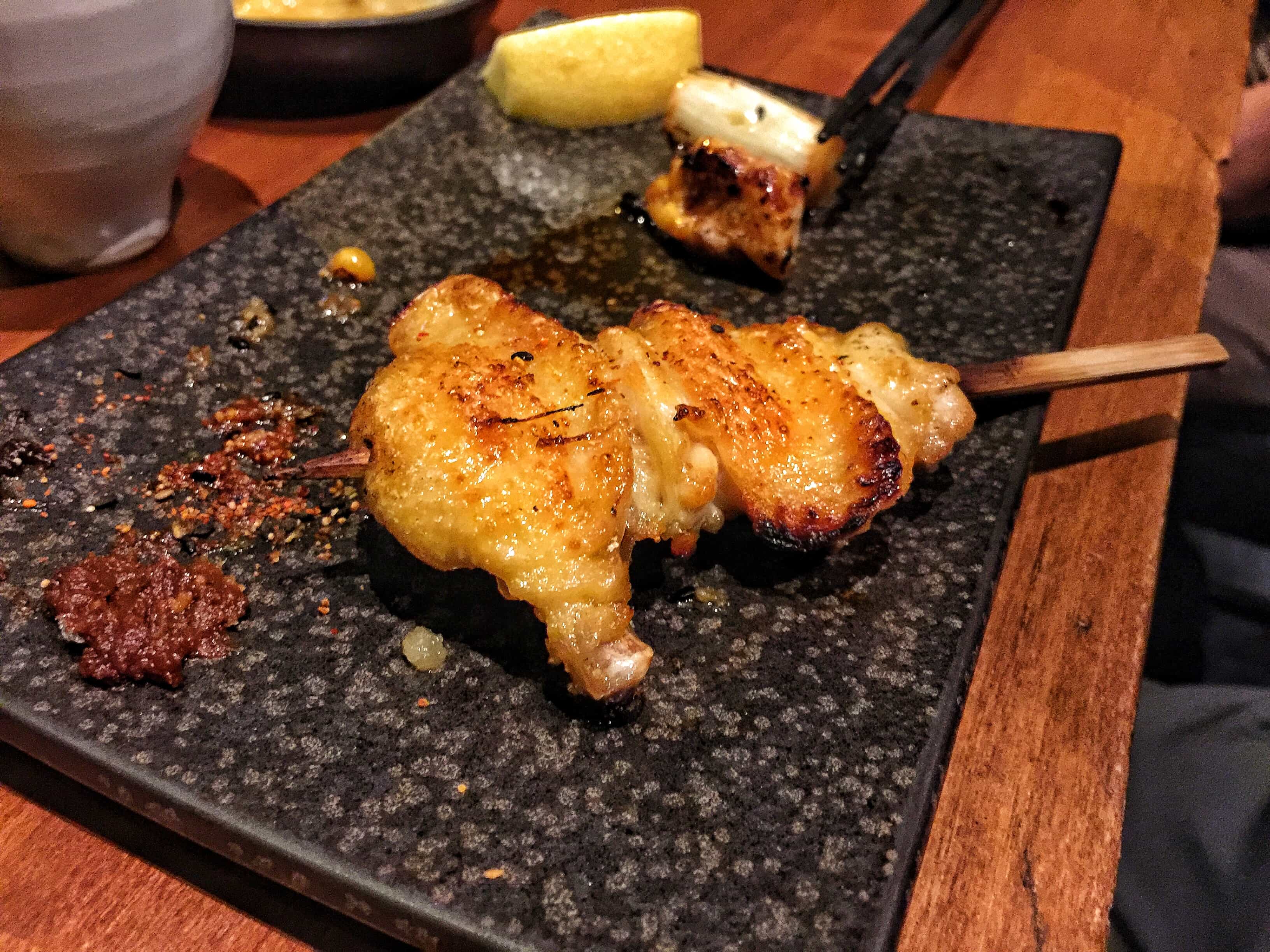 Toritama in Hong Kong: A Must for Yakitori Fans
Hong Kong offers so many Japanese restaurants with various specialties like sushi, ramen, katsu, and yakitori. If you want the best, tastiest, and most authentic yakitori in Hong Kong, make reservations at Toritama.
Toritama's Open Kitchen
Toritama is located on a steep, quiet street in Central just above the bars of Lan Kwai Fong. The restaurant has limited seating along the open kitchen bar, as well as a few seats by the front window and a private room for up to 9 guests. While not a requirement, it is strongly recommended to make reservations to guarantee a seat.
While dining at Toritama, you have the privilege of watching the master grill chef, who is a Japanese TV celebrity chef, and the European head chef, who trained in the original Tokyo location, grill over 28 parts of the chicken. The chickens are only 40 days old and are freshly slaughtered each morning before they are cooked for that evening's dinner.
Omakase or A La Carte
If you are unfamiliar with yakitori or any no preference of what to order, you can select the omakase menu with a choice of 7, 10, or 12 courses. Alternatively, if you know exactly what you want or have a preference for certain chicken parts and vegetables, make your own dinner from the a la carte menu.
Food Photos from Toritama
Address & Hours
Toritama
G/F, 2 Glenealy
Central, Hong Kong
+852-2388-7717
Monday to Saturday, 6pm to 12am
Closed Sundays
Reservations strongly recommended
---
Sign up for my newsletter on the sidebar for blog updates and my travel insider tips!