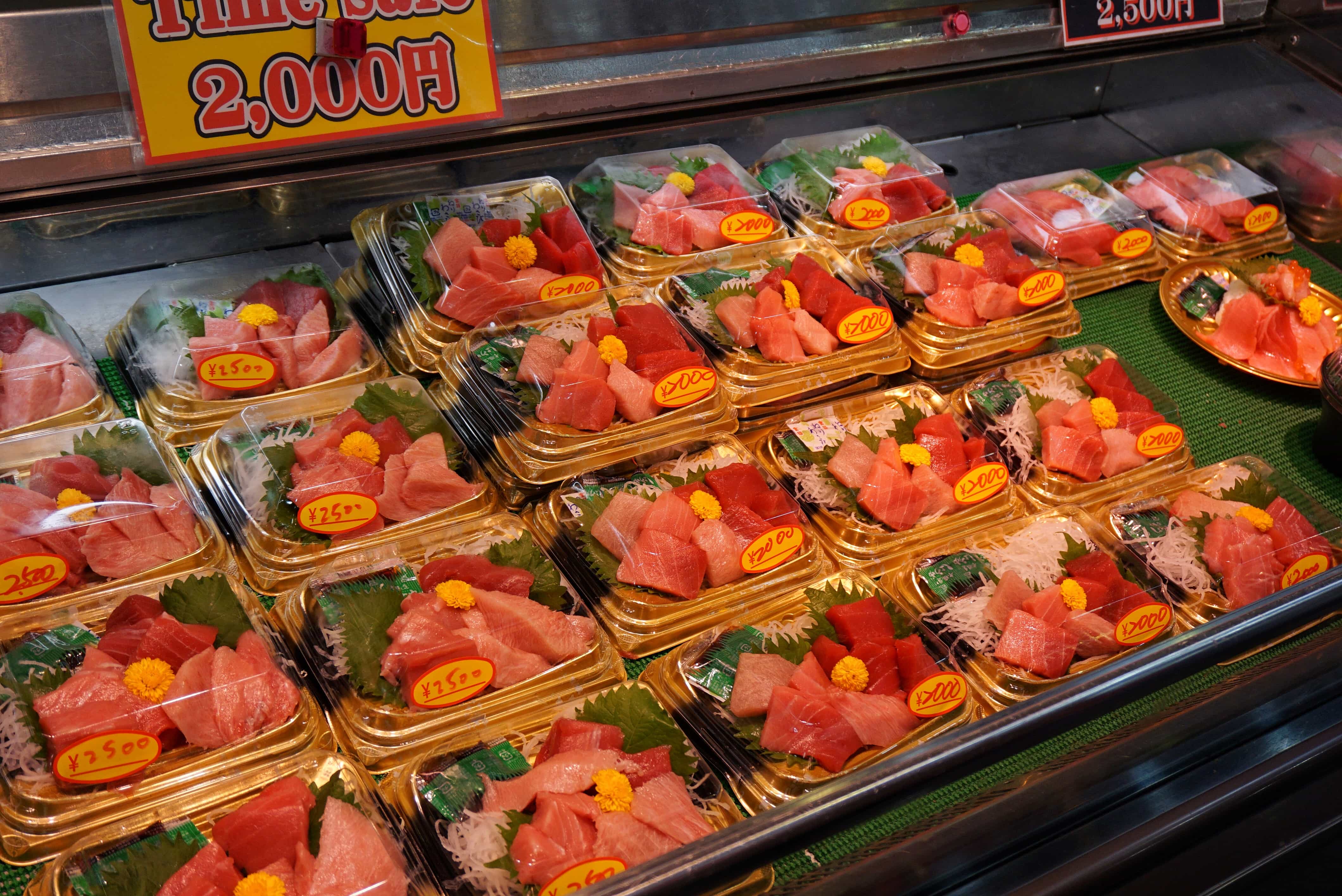 Osaka's Kitchen
Kuromon Ichiba Market, also known as Osaka's Kitchen, has been a part of Osaka's food scene for over 190 years.
The market spans close to 600 meters with 150 shops specializing in the freshest and best quality of fish, meat, vegetables, eggs, and even street food to savor at the market.
The market's seafood focus resembles the outdoor area of Tokyo's Tsukiji Market. The Kuromon Ichiba Market caters to restaurant chefs, the local neighborhood, and the food-passionate tourists. Go there for lunch or between meals and be ready to eat all the local and seasonal specialties of Osaka.
Kuromon Ichiba Market, YouTube Feature
Experience the market through video! Here is my first Foodicles YouTube video. In this episode, I am highlighting Kuromon Ichiba Market with a fresh sea urchin tasting towards the end of the video. Stay tuned each week and subscribe to my channel for more YouTube updates.
What to See and Eat
Walking through Kuromon Ichiba Market will certainly overwhelm your senses. You will want to eat everything.
Try out all of your favorites. Mine are uni (sea urchin) and toro (tuna belly). There are also massive crab legs and Osaka classics like takoyaki. If you love beef, there are wagyu shops that grill the meat right in front of you. And, you can taste the country's seasonal fruits which are plump, perfect, and seem to be injected with massive flavor and sugar.
Kuromon Ichiba Market
2-4-1 Nippombashi
Chuo-ku, Osaka City
Most shops, 8am to 5pm
Spend a night or few in Osaka at the Intercontinental Osaka:
Intercontinental Osaka
3-60 Ofuka-cho
Kita-ku
Osaka
+81-6-6374-5700
Book your stay via Agoda
Book your stay via Booking.com
Book your stay via Hotels.com
Book your stay via TripAdvisor
---
Sign up for my newsletter on the side bar for blog updates and my travel insider tips!