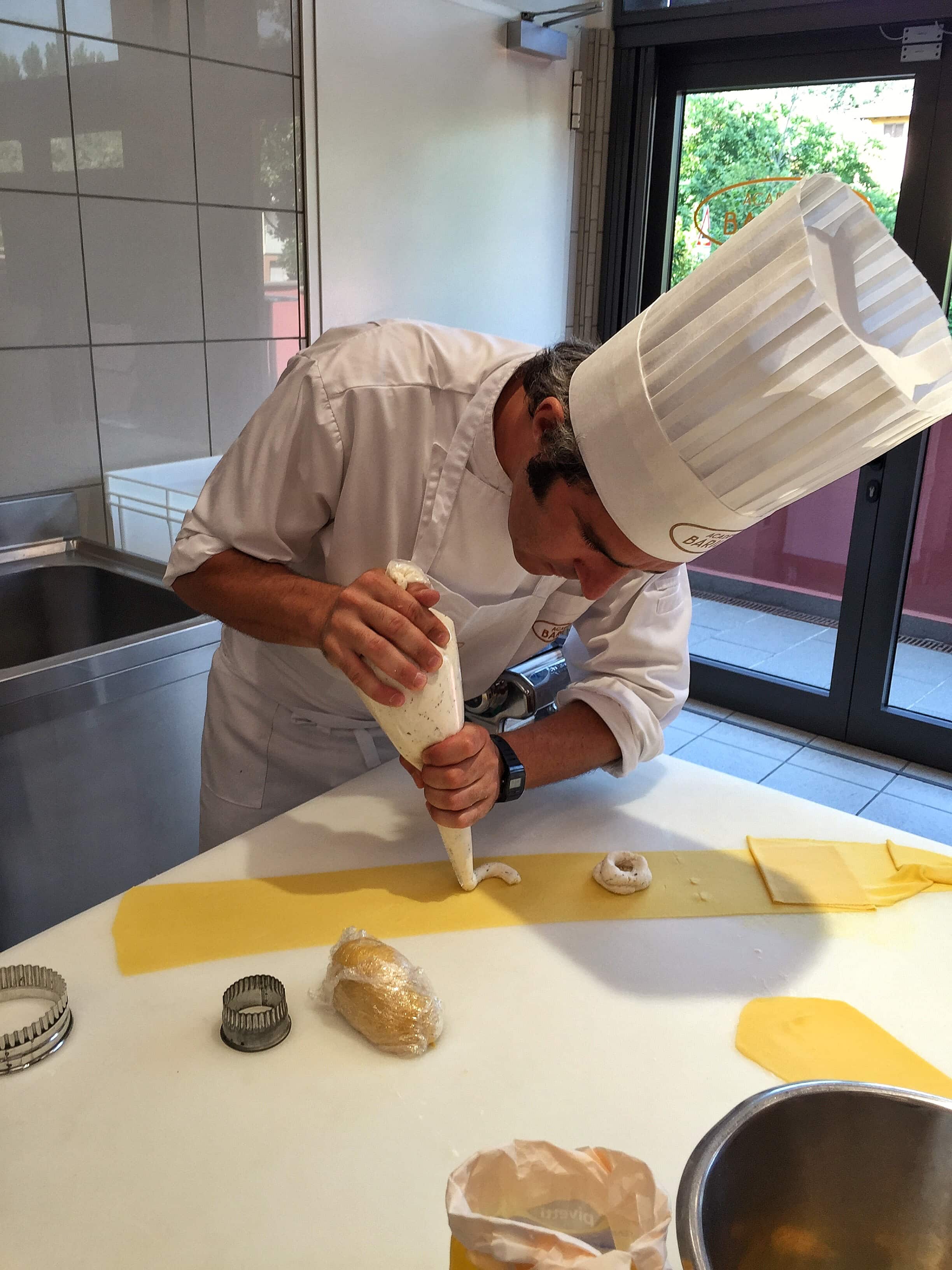 Food Tours & Cooking Classes
For true immersion into a cuisine, professional food tours and cooking classes access the behind the scenes source of ingredients and local producers.
For Italian cuisine, Academia Barilla is the destination for food and cooking enthusiasts.
Parma, Italy
Located in Parma, a city in Emilia-Romagna, the region is known as an Italian food mecca. Prosciutto, cheese, balsamic vinegar, and everything essential to the traditions of the cuisine.
And, the base of Italian cooking is the pasta. Headquartered in Parma, Barilla is the world's leading pasta maker.
The family-run multinational opened its doors in 2004 with the Academia Barilla to chefs, industry affiliates, and food lovers alike in their mission to promote Italian culture.
Choose your tour's theme
With your choice of food tours and cooking classes from one day to one week, visitors are fully immersed in the culture, heritage, and authenticity of the region.
Food tours start with a showcase local producers of cheese, ham, and wine. After walking through the factories, guests indulge in a hands-on cooking class to bring their experience and new knowledge back home.
Click here for TripAdvisor reviews and photos of Academia Barilla
Academia Barilla
http://www.academiabarilla.com/
---
Sign up to my newsletter on the sidebar for blog updates and my travel insider tips!