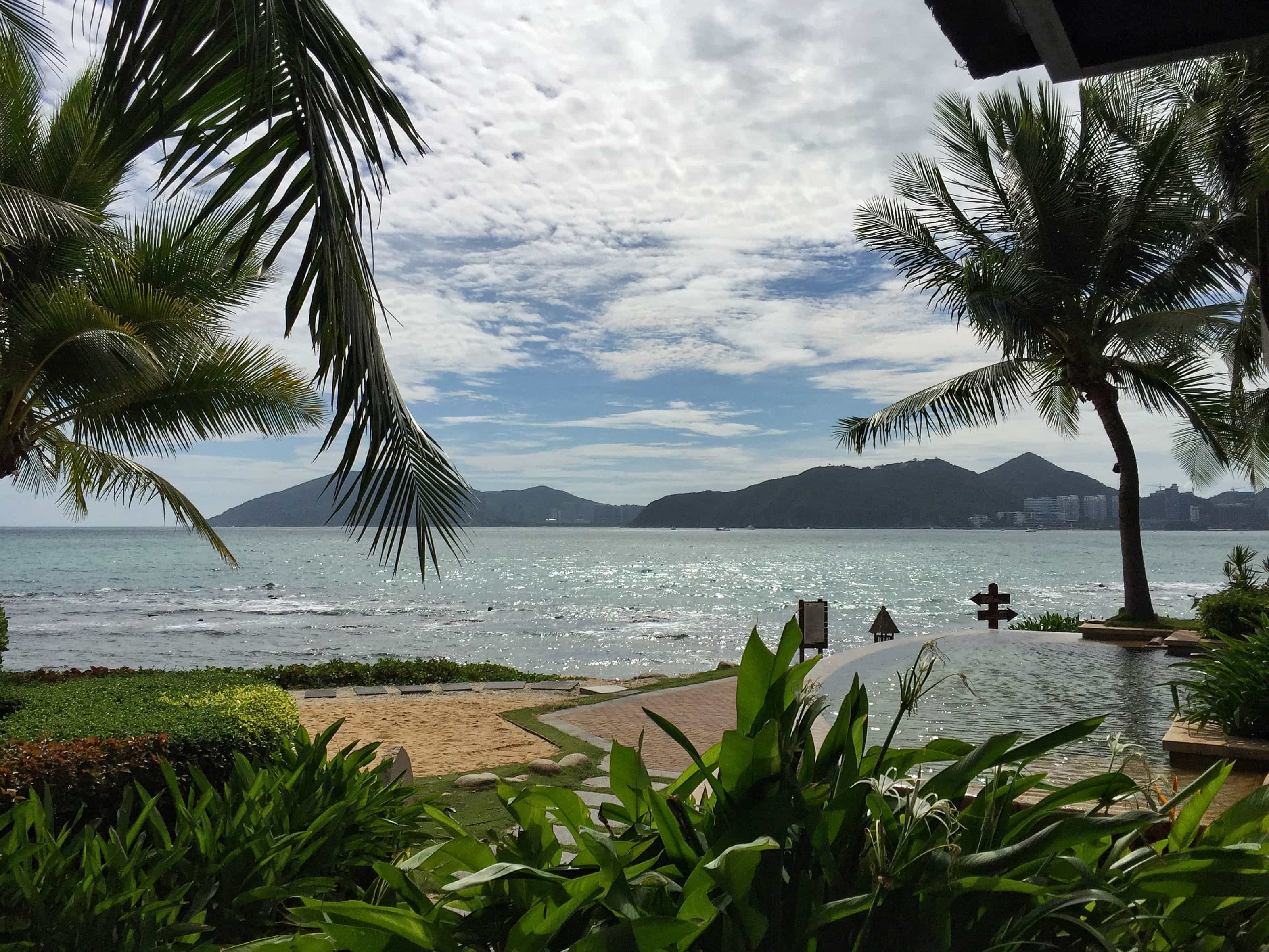 Sanya: China's Tropical Destination
On the southern tip of Hainan Island lies a popular beachfront holiday destination. Sanya boasts of year-round sunshine with over 300 days of sun a year.
Unlike other destinations in China, Sanya showcases cultural history from its minority inhabitants and from Southeast Asia.
The sandy coral beaches, clear waters, and summery breeze attract tourists from Mainland China, Asia, and Europe. Just a short hour's flight from Hong Kong, it is a perfect getaway for expats looking to escape the metropolis.
Mandarin Oriental, Sanya
For a luxuriously exclusive tropical getaway in Sanya, the Mandarin Oriental, Sanya is for you
The Resort
Opened in 2009, the resort defines Mandarin Oriental hospitality in a beach chic and natural setting.
Twelve acres, inclusive of a secluded beach, span over a kilometer of Coral Bay with stunning views of the South China Sea from sunrise to sunset.
The lush green setting enhances the exclusivity and retreat-like environment for a most peaceful vacation.
The Design
The landscaping commands the first impressions of the Mandarin Oriental, Sanya.
Landscape architect Bill Bensley, who is known for his high-end lifestyle resort designs, beautifully adapted the Sanya property to the lush beachfront setting, including the characteristics and cultures of the land.
The design incorporates tropical wood, local volcanic rocks, and water features which provide harmony and elegance, while the use of slate gray roof tiles pay homage to the local Chinese houses of Hainan Island.
The low-rise buildings and elevation of the property privilege every guest to have a room with a view of the natural surroundings.
The same design company, LTW Design Works, who renovated and refurbished the Mandarin Oriental Hong Kong in 2009 also created the interior design for the Mandarin Oriental, Sanya in the same year.
The look ties together clean, contemporary innovation alongside the cultural history of Hainan, with notable touches of artwork from the indigenous groups.
The spacious, private luxury resort is a true retreat with relaxation both indoors and out.
The Guests
Mandarin Oriental, Sanya is for everyone.
Couples seeking a private, luxurious getaway. Families looking to spend time together under the sun. Friends wanting a fun beach trip. Wedding parties for that special day in a gorgeous setting. Company retreats to completely leave the office space.
Truly for everyone.
How to Get There
Flights to Sanya operate daily from Mainland China, Hong Kong, destinations in Asia (e.g., Japan, Singapore, etc), and Amsterdam. As it is a city in China, visas are similarly required for certain passports.
Mandarin Oriental, Sanya is about a 45-minute drive from the airport. Guests can arrange through the Reservations Department for Airport Transfer service. Your driver will escort you after immigration and customs to a clean, air-conditioned car complete with bottled water and a refreshingly cold towel.
The Next Posts
The next five posts will contain a series highlighting more from Mandarin Oriental, Sanya. Features will cover:
Mandarin Oriental, Sanya
12 Yuhai Road
Jiyang, Sanya City
Hainan, China
+86-898-8820-9999
Book your stay via Agoda
Book your stay via Booking.com
Book your stay via Hotels.com
Book your stay via TripAdvisor
Disclaimer:  This stay was graciously hosted by Mandarin Oriental, Sanya.  All opinions, as always, are my own.
---
Sign up to my newsletter on the sidebar for blog updates and my travel insider tips!