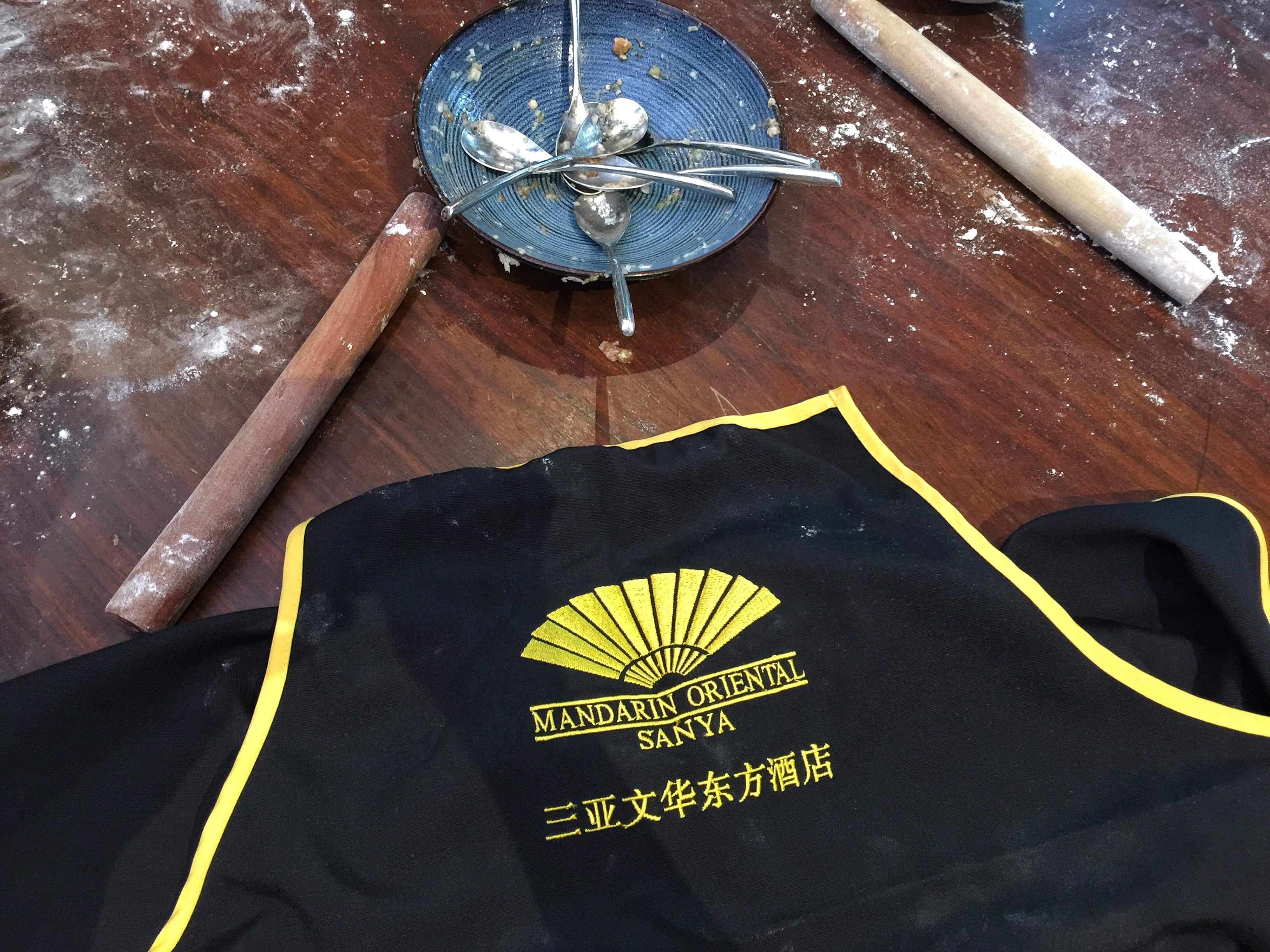 Daily Activities
Every moment of the day at Mandarin Oriental, Sanya is filled with activities for everyone – for couples and for families.
The daily activities can rejuvenate your bodies, enrich your minds, create healthier lifestyles, and fill your bellies with food and libations.
If you have a passion for food and cooking, or simply enjoy cooking shows and eating, the daily cooking classes are an attraction in and of itself.
Upon turn-down service each evening, guests are given a list of the next day's Daily Activities. One hour of the afternoon slot is for the cooking classes which vary each day of the week.
Reserve 24 hours in advance with the front desk so the kitchen can prepare the proper amount of ingredients. Best of all: it's free.
Mandarin Oriental, Sanya: Cooking Classes
The cooking classes teach one dish each day from local specialties like Hainan chicken rice, Chinese classics like baos and dumplings, international selections like sushi, and even seasonal treats like Christmas gingerbread houses.
Beyond the kitchen, there are even afternoon classes for cocktail making. The bartender teaches guests to concoct classic drinks perfect for the beach.
The Format
The cooking class venue depends on the dish of the day. Chinese classics like the baos are taught in the kitchen of Yi Yang, the resort's Chinese restaurant. Local specialties like Hainan chicken are taught in the Pavilion, the main dining area of the resort. Dumplings and noodles are taught al fresco by the Mee & Mian noodle bar kitchen. And, cocktails are taught in the Sunset Bar to enjoy the cool drinks.
Lessons are primarily taught in Chinese with an English translator. Aside from the demonstration, recipes are given in both languages and easy-to-follow photos laying out the ingredients and methods.
The chefs, which vary according to the kitchen and dish, demonstrate the techniques and then patiently guide each student until they can nearly master the hands-on aspect of the class.
Students are motivated to focus and work hard on producing quality and quantity of the dish because after it is cooked, steamed, boiled, etc., the finished product is then yours to savor.
Mandarin Oriental Sanya Series
Mandarin Oriental, Sanya
12 Yuhai Road
Jiyang, Sanya City
Hainan, China
+86-898-8820-9999
Book your stay via Agoda
Book your stay via Booking.com
Book your stay via Hotels.com
Book your stay via TripAdvisor
Disclaimer:  This stay was graciously hosted by Mandarin Oriental, Sanya.  All opinions, as always, are my own.
---
Sign up to my newsletter on the sidebar for blog updates and my travel insider tips!