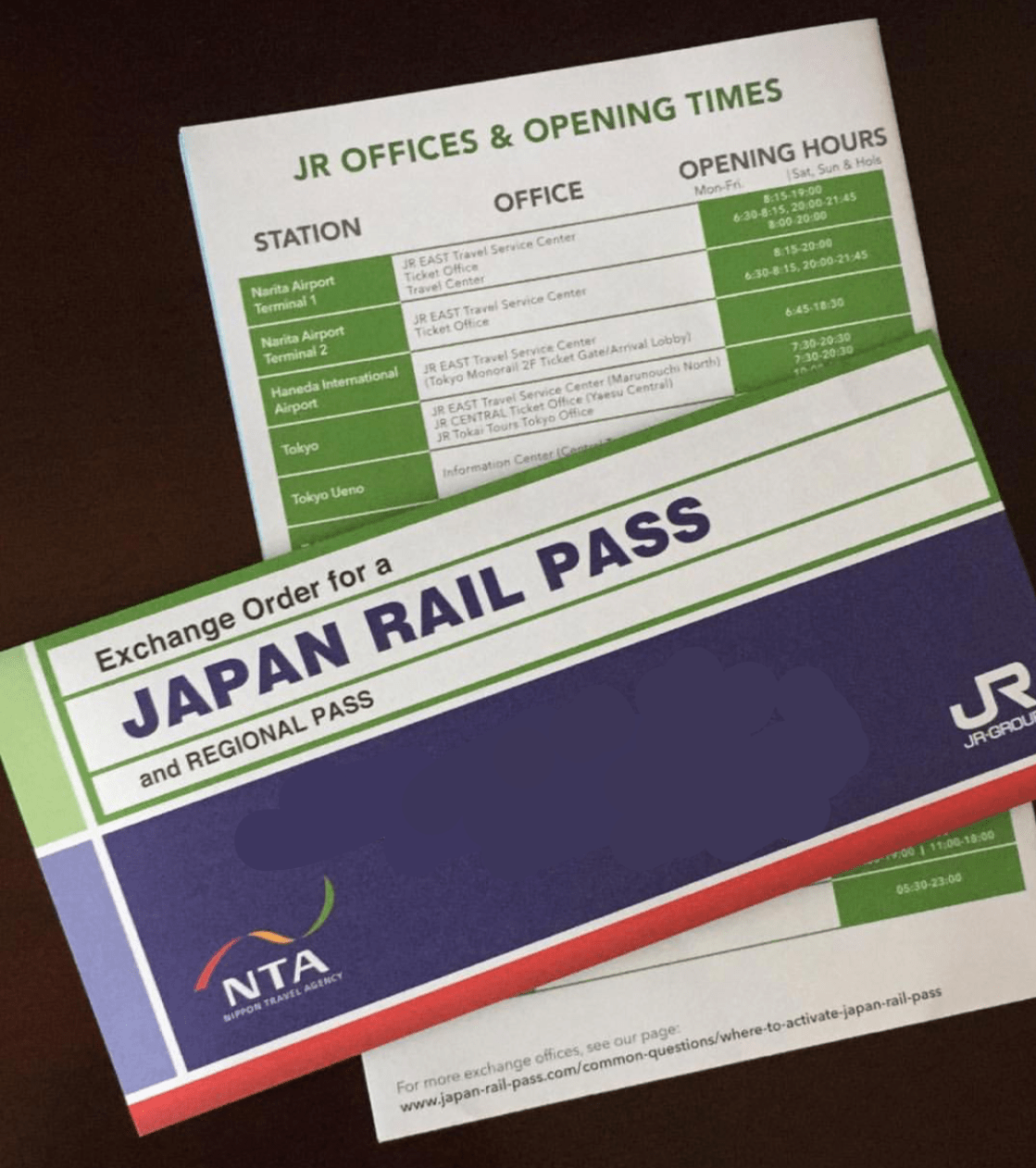 All You Need to know about the Japan Rail Pass
Japan is one of the world's best tourist-friendly destinations. The proof is in the Japan Rail Pass, or JR Pass. This is a privilege allowed only to foreign travelers. Find out all you need to know about the JR Pass in this complete guide:
Why You Need to Get a JR Pass
The JR Pass offers foreign tourists a cost-effective way to travel cross-country. You can choose between 1, 2, or 3 week passes that allows you to have unlimited use of JR trains.
While the cost of the ticket is high (see prices below), it pays off with a simple round trip between at least Tokyo and Kyoto. If you are planning your Japan itinerary, check out the JR Pass Calculator to estimate if purchasing it pays off for your specific trip.
Aside from saving money on your long distance train rides, the JR Pass also saves you time and the hassle of buying tickets for each individual train ride. You simply need to show your pass to the station guard and then hop on your train. It is really as easy as that.
What Trains Can You Use Your JR Pass
The JR Pass privileges you to unlimited train rides on all JR trains across the country (including Tokyo's Yamanote and Chuo Lines and Osaka's Loop Line), as well as JR buses, the Tokyo Monorail to and from Haneda, the Narita Express, and the Shinkansen.
For the Shinkansen, also known as the bullet train, the JR Pass does not allow you to ride the Nozomi or Mizuho trains – the fastest trains with the fewest stops. However, the pass qualifies you to take the Hikari and Kodama trains.
(From Tokyo to Shin-Osaka, the Nozomi train takes 2.5 hours, the Hikari train takes 3 hours, and the Kodak train stops at every station and takes 4 hours. Should you prefer to take the Nozomi train, there is no upgrade option and you must pay the full fare.)
How to Purchase Your JR Pass
Before purchasing the JR Pass, you must meet the 2 requirements: 1) Possession of a foreign passport and 2) Entering the country as a short-term, temporary visitor.
To purchase your JR Pass you must first pay for the voucher. It is best to do so prior to your arrival in Japan; otherwise, it is a higher price if you purchase it within the country. You can buy your voucher ONLINE and have it shipped to you in less than a week or through local travel agencies in your home country.
When purchasing the JR Pass voucher, you first have a choice of Regional JR Pass or the whole JR Pass. If you plan to stay within a specific region, then purchase that specific Regional JR Pass. If you plan to take the train for long, cross-country distances, then purchase the main JR Pass.
The next decision is if you will travel on the train via Ordinary Car or Green Car. The Ordinary Car has both reserved and non-reserved seats in a 2-3 seat configuration. The Green Car is equivalent to the first class car with more spacious seats in a 2-2 configuration that are all reserved seating. Reserved seats are inclusive of the price and only requires you to go to the JR Ticket Office to make your train and seat reservations prior to hopping on.
The Green Car's advantage is its spaciousness, while the Ordinary Car's advantage is the flexibility to hop onto any non-reserved train car at any time.
JR Pass Ticket Pricing
7 days
Ordinary Car: 29,110 yen (~$260 USD)
Green Car: 38,880 yen (~$350 USD)
14 days
Ordinary Car: 46,390 yen (~$420 USD)
Green Car: 62,950 yen (~$560 USD)
21 days
Ordinary Car: 59,350 yen (~$535 USD)
Green Car: 81,870 yen (~$740 USD)
Note: Children ages 6-11 have 50% off
You Received the Voucher. Now What
Once you receive the voucher, keep it safe with you to exchange into the JR Pass after you arrive in Japan. You can process the voucher at any JR Exchange Office at the airports or major train stations. The exchange office is a separate desk from the JR Ticket Office. Take note of the office schedule if you arrive too early or too late.
At the exchange office, you will be required to present the voucher and your passport. The entire process will take about 5 to 10 minutes in which you also must declare the start date of the JR Pass which can be the day you exchange the voucher or within 30 days.
Notes to Remember:
◦ This is a personal pass. Only the person who's passport name is on it can use the pass.
◦ Though rare, you may be subject to a passport check. Have your passport with you just in case.
◦ The JR Pass expires at midnight. You can still get on board a train that leaves before mean and arrives past the time.
How to Use Your JR Pass
With the JR Pass, there is no need to buy a ticket at the ticket machines. At the same time, that means you cannot use the automatic ticket gates to enter. Instead, you will walk through the manned glass booth gates that are on the left or ride side of the automatic ticket gates.
Show the information side of your JR Pass. The guard will look at the expiration date and gesture for you to walk on through. Then, head to your train's platform.
About Seat Reservations
To reserve your seat, you must do so at the JR Ticket Office. Some major stations, like Shinjuku Station, have Ticket Booths. Reservations can only be made at the ticket office and not onboard or on ticket machines.
At the counter, you will only need to present your JR Pass and inform them where and approximately when you want to go. They will then find your train schedule and seat.
If you do not travel during rush hour (between 7am to 9am and 6pm to 8pm on the Shinkansen) or on public holidays, you will not really need to reserve a seat in the Ordinary Car. For your peace of mind, you can reserve seats especially if you are training in a group and want to sit together.
Note, the Narita Express is one of the few trains that are all reserved seats.
A Note About Luggage
The train cars do not provide adequate space for large pieces of luggage. There is an open overhead shelf for hand-carry size bags. Alternatively, you can try to place your luggage behind the last row of the train car. Or, if you are in the non-reserved car, you can place the luggage in front of the empty seat next to you.
If you plan to take a lot of train rides with your luggage, consider a 4-wheel spinner because of its ease of rolling around all the platforms and escalators. Some elevated platforms may not even have escalator or elevator access.
You can also consider using Japan's luggage delivery service to have your bags sent to your next hotel or the airport. Read more about that here
One More Thing
For longer train rides, you can buy bento boxes or other takeout foods at the train stations to dine in your train car seat. You can even purchase food and drinks from the roving cart onboard.
---
Sign up for my newsletter on the sidebar for blog updates and my travel insider tips!