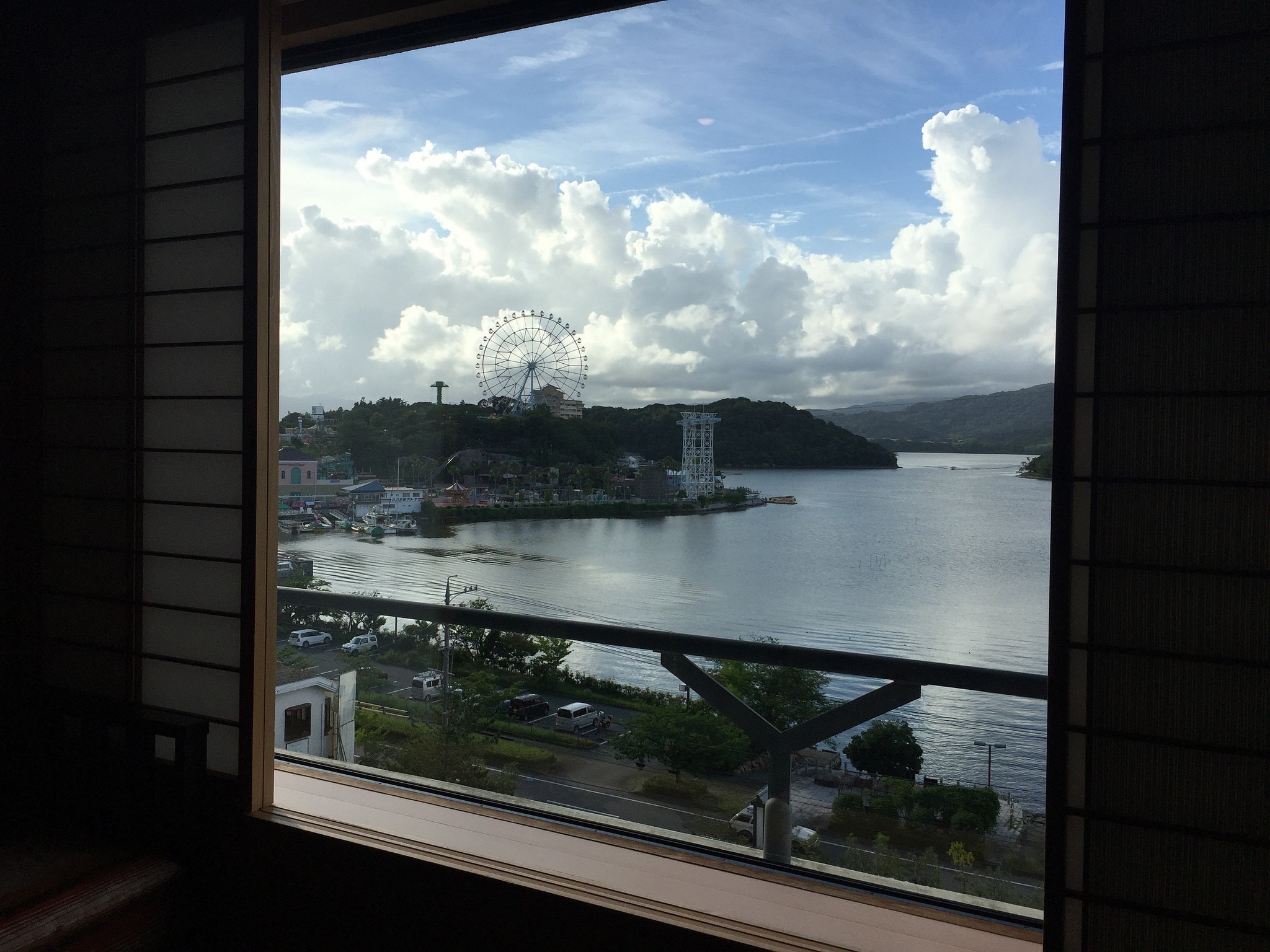 Discovering Lake Hamana and Hamamatsu
Lake Hamana is Japan's 10th largest lake which cultivates eel, oysters, nori, and fish. Aside from its seasonal seafood, the lake is known as a hot spring resort area with gorgeous views. If you decide on a day trip or ryokan stay in Hamamatsu, here are 5 things to do around Lake Hamana:
Watch my video below of my 2-night stay in Hamamatsu
1. Cruise on a Sightseeing Boat
Get a complete overview of Lake Hamana by boat. Hop on the sightseeing boats that cruise for 30 minutes or 1 hour (though 30 minutes is more than enough if you also plan to walk around the lake).
2. Admire the Views on the Kanzanji Ropeway
After taking in the views from the lake, take a ride up the Kanzanji Ropeway for amazing 360-degree views on the Okusayama Mountain. Bypass the music museum and head straight up to the observation deck to see all of Hamamatsu.
3. Hike around Kanzan-ji Temple
If you enjoy hikes, climb up and around Kanzan-ji Temple where you can stand beneath a massive Buddha and adventure to the little island's various observation decks (there are plenty of maps around the island's trails).
4. Smell the Roses at Hamamatsu Flower Park
Hamamatsu is best known for its Flower Park which gathers crowds during popular floral seasons – like Japan's famous cherry blossoms. Beyond spring, the flowers change each month encouraging visitors to visit any time of the year.
5. Pick Your Favorite Fruits
Shizuoka is one of Japan's best regions for fruit picking. In cooler months, you can visit local Hamamatsu farms and greenhouses to pick and eat mikan oranges and strawberries.
---
Sign up for my newsletter on the sidebar for blog updates and my travel insider tips!