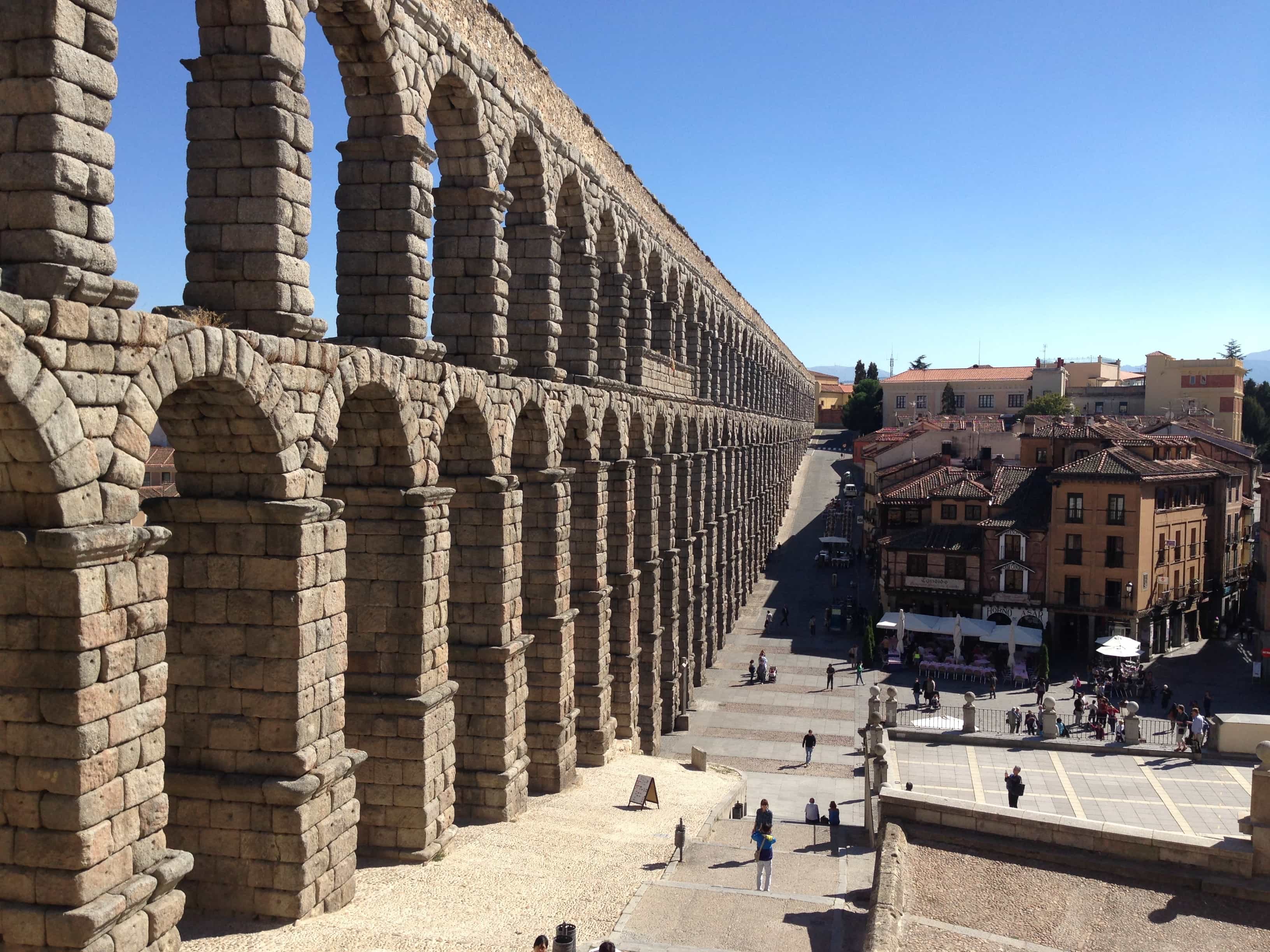 Food-Centric Day Trips Less than 30 minutes from Madrid
While Madrid has an endless number of incredible restaurants and specialty foods, there are equally delicious regional bites just outside of the capital. In less than 30 minutes, you have 2 options for food-centric day trips from Madrid.
Toledo
In 25 minutes, you can easily get from Atocha Station to Toledo with trains running by the hour. Once there you will discover a UNESCO World Heritage Site in the town's historic quarter as it has the exact same layout since the Middle Ages.
Toledo is most known as the city of three cultures with its historical influence of Jewish, Christian, and Arab inhabitants. As such, there are notable dishes and flavors from these cultures. Here are the must eat foods in Toledo:
◦ Saffron: Toledo and the surrounding areas grow this prized flower. When buying saffron in Toledo, look for the "DO Castilla La Mancha" on the label to ensure its highest quality
◦ Queso de Ovejaor: Aged sheep's milk cheese that is unpasteurized with a flaky texture inside
◦ Carcamusas: Toledo's signature stew made of pork, peas, tomatoes, and white wine – perfect for when the weather cools down.
◦ Marzipan: The most notable food in Toledo with stores all around the historic quarter. This version is made of almonds, sugar, and egg yolks that are formed as an almond paste and baked.
◦ Mercado San Agustin: You can't leave Toledo without tasting the tapas in Toledo's modern multi-level food hall filled with regional and international food stalls and bars.
Segovia
In 30 minutes, you can take the train from Madrid to Segovia and feast on one of the best meals of your life. Best of all, you can order at least one bottle of wine with your meal, take the train back, and not have to worry about driving.
Most tourists flock to Segovia to see the aqueduct in person. You can venture further into town to see the Cathedral. Before, during, and after all that walking, here are Segovia's specialties that you cannot miss:
◦ Cochinillo: Roasted suckling pig so tender that it is cut with a blunt plate. This is an absolute must-have when visiting Segovia. While there are so many restaurants, head straight for the best at Jose Maria Restaurante.
◦ Judiones de la Granja: A stew made of massive white beans combined with chorizo and ham. This is ideal during the winter months or even as a side dish to order with your cochinillo.
◦ Ponche Segoviano: Segovia's signature pastry made of light sponge cake, a layer of pastry cream, and a layer of marzipan. When you dine at Jose Maria Restaurante, walk next door for this dessert at Pasteleria Limon y Menta.
---
Sign up for my newsletter on the sidebar for blog updates and my travel insider tips!