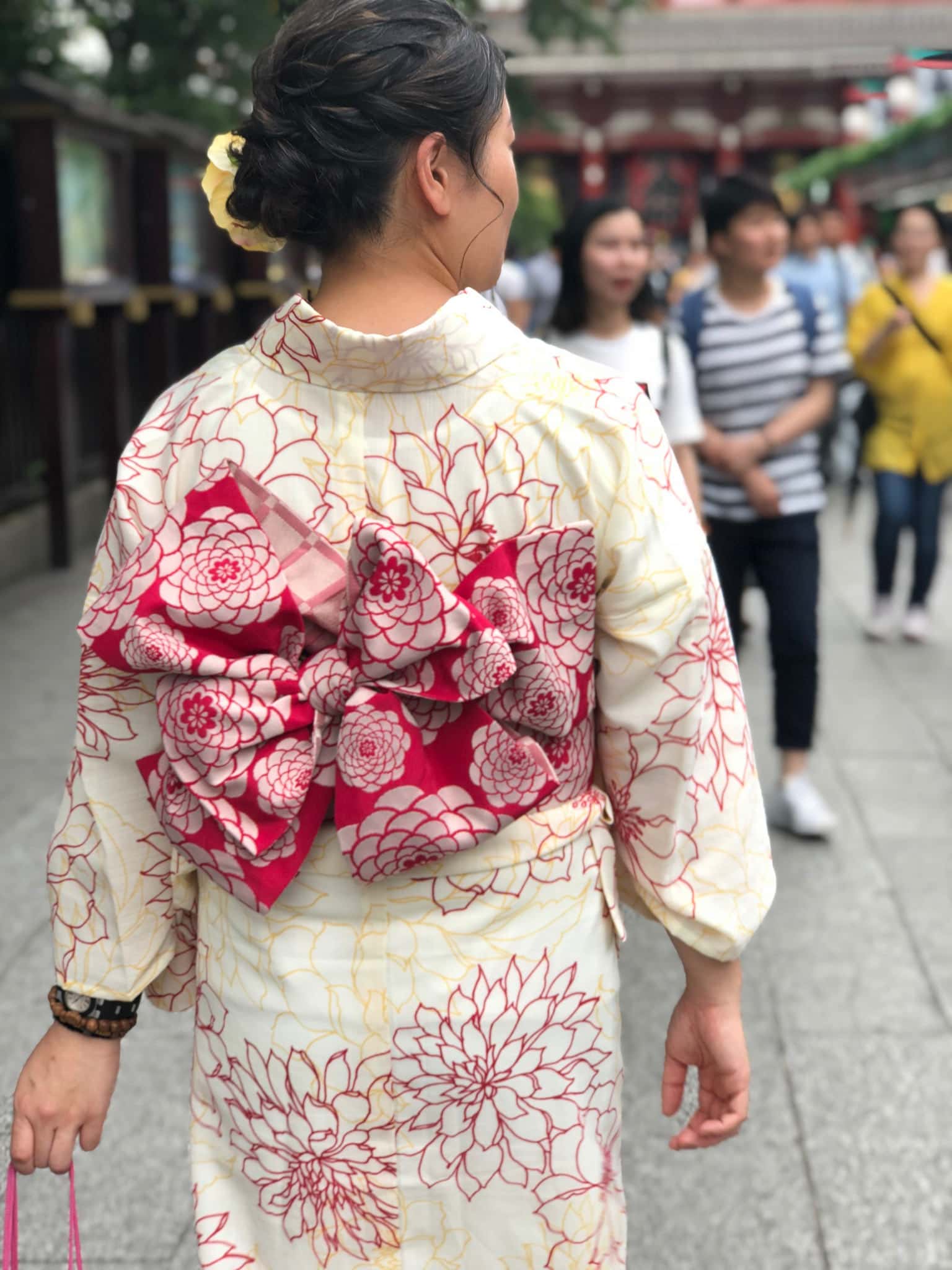 An Experience You Can Only Have in Tokyo
When planning your trip to Tokyo, you have to include unique experiences that you can only have when you are in the capital of Japan – like the most incredible Kimono Experience in Tokyo!
About the Kimono Experience in Tokyo
Asakusa is the place where you will find countless tourists dressed in kimonos and roaming the neighborhood for the photo opportunities. While it may seem corny or such a touristy activity, it is popular for a good reason – you'll come home with the best souvenir photos!
Once you get over the initial embarrassment of being dressed up among normally dressed tourists and attracting lots of looks and stares, you will quickly get in the spirit and enjoy posing for the camera.
The Kimono Experience starts in Yae, a top kimono rental company. The facility is clean, trustworthy, and has a most friendly staff. After choosing your kimono, getting dressed, and having your hair styled, you then stroll around Asakusa taking photos with incredible backgrounds like the Sensoji Temple, Tokyo's oldest temple.
This is an experience that includes ladies, men, and even children.
You can book this Kimono Experience directly with KKday. KKday is a reputable Taiwanese travel company that offers tourists an opportunity to experience local activities. Make your booking in the section below.
Make Your Kimono Experience Reservations Today
Check out what else you can do in Tokyo: TOKYO EXPERIENCES
Other KKday destinations include Taiwan, Hong Kong, Korea, Thailand, Vietnam, China, Australia, New Zealand, and even the US and Europe. DISCOVER YOUR PREFERRED EXPERIENCE
Watch my video from my own Kimono Experience
Photos from my Kimono Experience in Tokyo
Disclaimer: My Kimono Experience was graciously sponsored by KKday. All opinions, as always, are my own.
---
Sign up for my newsletter on the sidebar for blog updates and my travel insider tips!