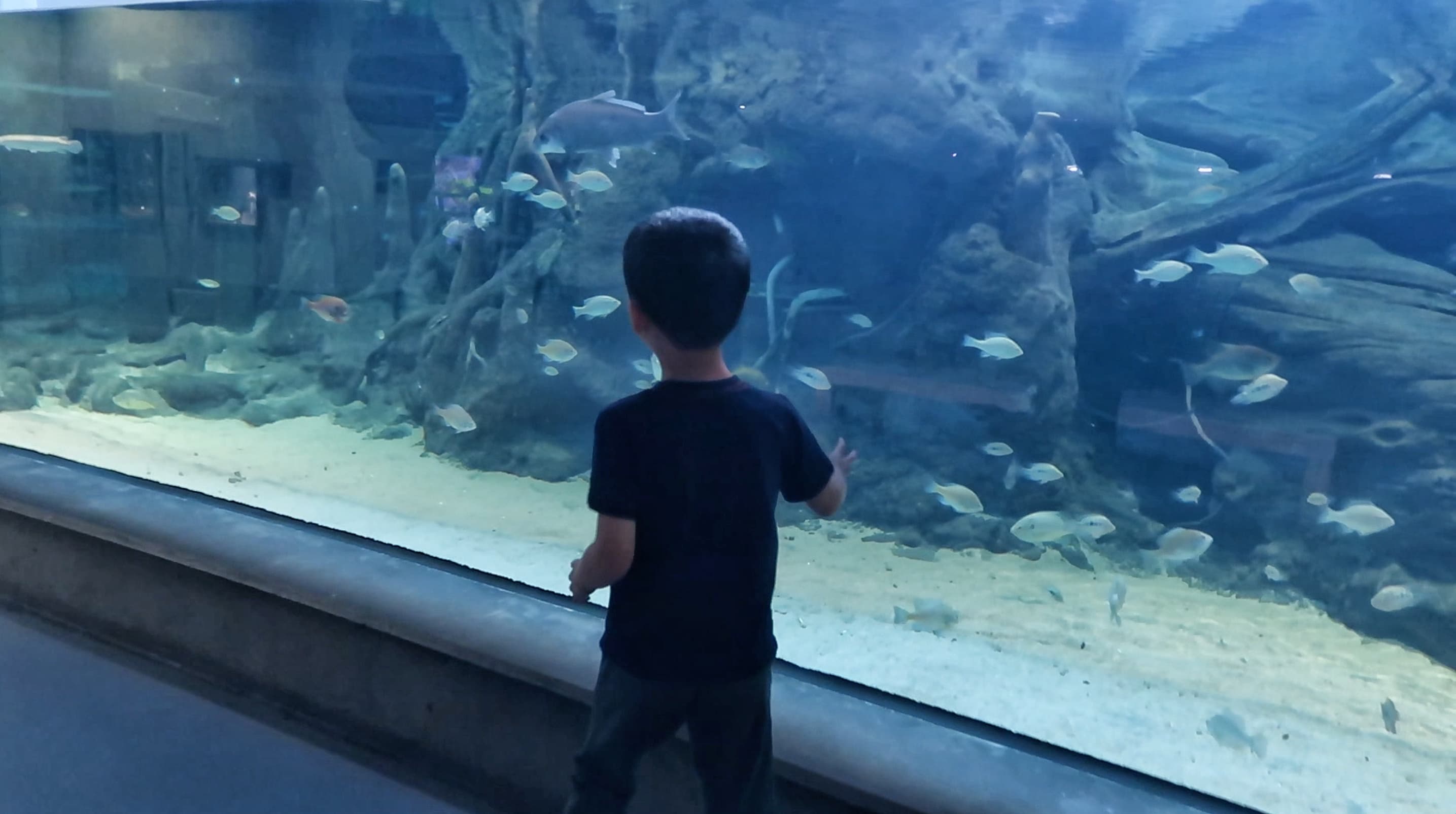 Aquarium, Planetarium, and Natural History All in One Museum
California Academy of Sciences in San Francisco's gorgeous Golden Gate Park treats visitors to an aquarium, planetarium, and natural history museum all under one roof. It is the perfect day out for adults and children alike.
Highlights of the Museum
California Academy of Sciences showcases multiple exhibits to fill at least half a day at the museum. The aquarium takes you through waters around the world, planetarium shoots you to outer space, and the natural history museum transports you to the past through future eras.
Highlights of the museum include the interactive uphill walk of the four-story rainforest and the earthquake simulation exhibit. For adults, consider going to the museum on a Thursday night for half the price of admission and with drinks and live music to brighten up the night. If you drive to the museum, you can find free parking around the park or paid parking at the Music Concourse Parking Facility.
Dining at California Academy of Sciences
The food at The Academy Cafe, unfortunately, disappoints. Expect cafeteria-like sandwiches, pizzas, salads, rice bowls, and snacks at steep prices. You may be better off bringing your own snacks or planning a meal somewhere else in the city. Consider the cafe as a place for the kids to get much-needed sustenance. However, if the weather warms up The Terrace just outside serves proper meals and a decent selection of beers – perfect for adults.
California Academy of Sciences
55 Music Concourse Drive, San Francisco
+1-415-379-8000
Monday to Saturday, 9:30am to 5pm
Sunday, 11am to 5pm
Thursdays, 6pm to 10pm – Only for ages 21+, $15
Adults, $34.95
Child (Ages 4-11), $24.95
Youth (Ages 12-17), $29.95
Student with ID, $29.95
Senior (Ages 65+), $29.95
---
Sign up for my newsletter on the sidebar for blog updates and my travel insider tips!