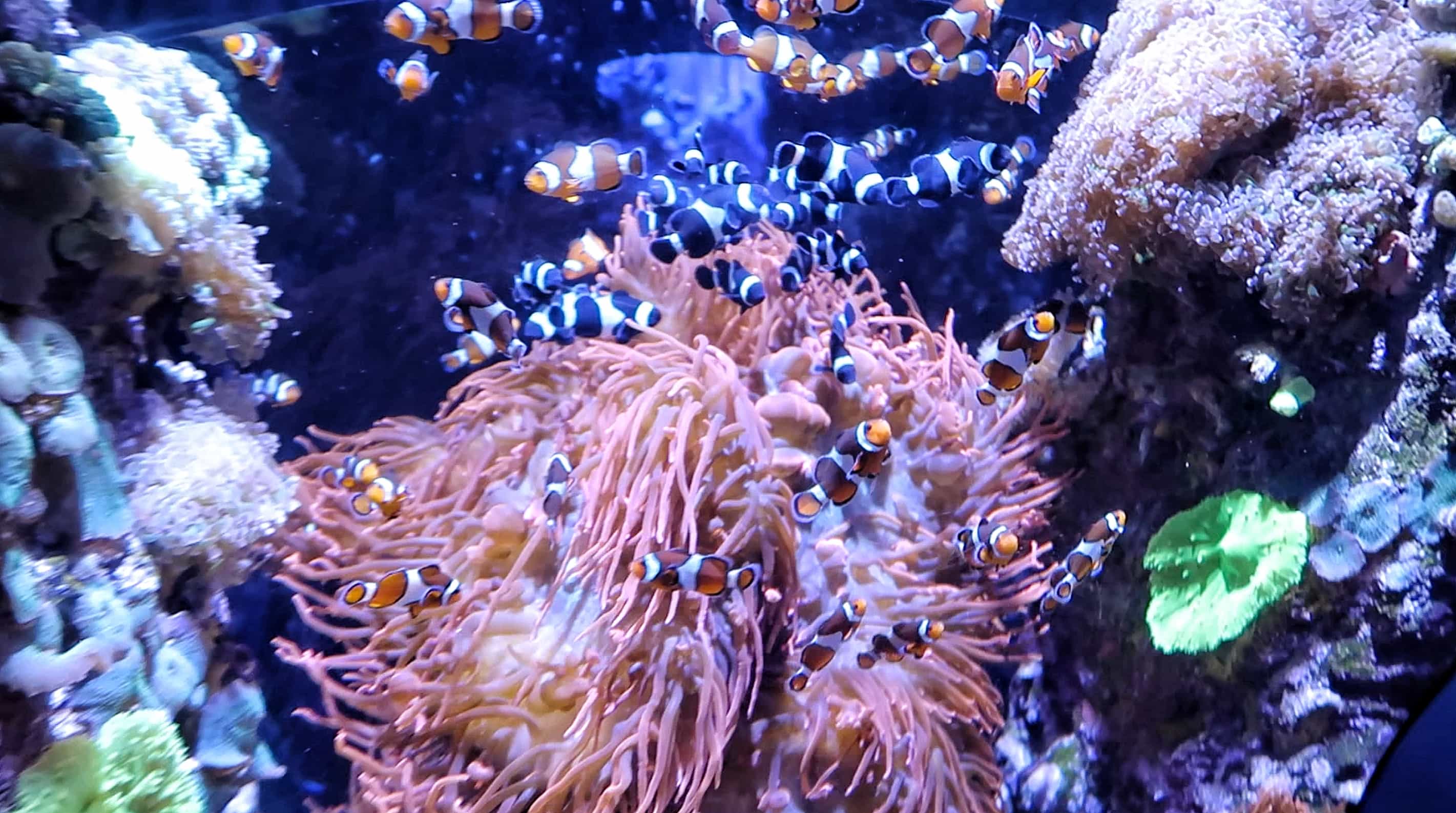 Educational Fun for Everyone
A day out at the Monterey Bay Aquarium makes for fun field trips, family days, and even dates and for groups of friends.
Points of Interest at the Aquarium
As a child, the Monterey Bay Aquarium was huge and my feet were sore at the end of each visit. Flash forward to adulthood and taking my nephews, the aquarium is really not that large (especially compared to the Osaka Aquarium and aquariums in Asia). You can easily tour all of the Monterey Bay Aquarium in a few hours, even with little kids.
Dining at the Aquarium
While water and snacks are allowed into the aquarium, you will likely get hungry during your visit. You can walk to the nearby restaurants on Cannery Row (and be sure to get your hand stamped for re-entry) or dine at the aquarium.
For a quick snack, head to the Coffee Bar for drinks and a savory or sweet bite. The Cafe offers self-service cafeteria-like choices, such as pizza for the kids and proper salads and chowder for yourself. If you feel like being served, Cindy's Waterfront offers a lunch menu and a proper restaurant setting with California cuisine, like sandwiches, burgers, and fish tacos.
Monterey Bay Aquarium
886 Cannery Row, Monterey
Daily, 9:30am to 6pm
Adults, $49.95
Child 3-12 years old, $29.95 (below 3 free)
Student with ID, $39.95
Senior 65+ years old, $39.95
---
Sign up for my newsletter on the sidebar for blog updates and my travel insider tips!