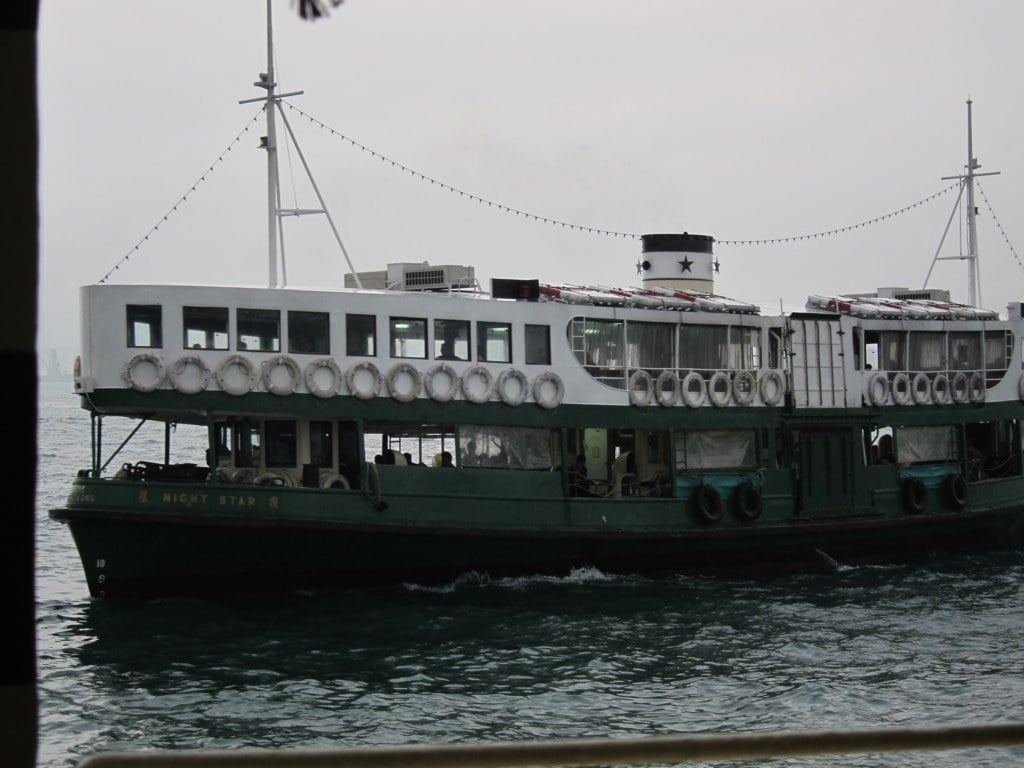 Sights, Shopping, Culture, and Nature
If you don't mind the crowds, Kowloon offers tourists a wide variety of sightseeing, shopping, culture, and even getaways into nature. Here are 8 things to do in Kowloon:
1. Star Ferry from Hong Kong Island to Kowloon
Star Ferry has been transporting locals and travelers between Hong Kong Island and Kowloon since 1888 – that's 130 years. All tourists must experience this iconic form of transportation which bypasses traffic and subway crowds. Tip: Take the Upper Deck for best seats and best views. The backs of the seats flip according to the direction of the ferry across the river. On weekdays the ride costs $2.7 HKD ($0.35 USD) and $3.7 HKD ($0.48 USD) on weekends.
2. Museums
By the Victoria Harbour waterfront, Kowloon hosts Hong Kong's best museums including the Hong Kong Museum of History with a complete history of Hong Kong's formation. Families can also enjoy the Hong Kong Science Museum and Hong Kong Space Museum which have state of the art exhibitions and facilities.
3. Shopping
Kowloon caters to all types of shoppers – from luxury to bargain. If you prefer to shop outside, Canton Road has your luxury brands while Nathan Road has local, bargain shops. If you prefer malls, Harbour City is Hong Kong's largest mall containing Gateway Arcade and Ocean Terminal. Across town in West Kowloon, there is also Elements mall with more luxury brands. You will find all your favorite brands as well as celebrity chef restaurants.
4. Views from ICC
If you epic views of Hong Kong Island, head to the observation deck of ICC, the tallest building in Hong Kong towering at 108 stories high. However, it is best to go on a clear day because if it is cloudy the view from the top will look exactly like your view from the airplane window when the plane is flying through the clouds.
5. Nightly Symphony of Lights
Every evening at 8 pm, head to the Kowloon waterfront to admire the Symphony of Lights, a light and laser show from the skyscrapers of Hong Kong Island. This is a must for any first-time visitor to Hong Kong.
6. Street Markets
For travelers who love flea markets and street markets, Kowloon has the most spread of street markets including the famous Temple Street Market and Ladies' Market. There are also markets catering to your specific wants, such as Flower Market, Jade Market, Sneakers Market, and Goldfish Market.
7. Wong Tai Sin Temple
Wong Tai Sin Temple is home to three religions: Taoism, Buddhism, and Confucianism. Locals and tourists flock to the temple because of the claim that every wish comes true. Plus, it is one of the most ornate temples in Hong Kong.
8. Hike Lion Rock
For the best views of Hong Kong Island and for a rewarding hike (even for beginners), head to Lion Rock. You can even take the MTR to Won Tai Sin Station to commence the hike, which takes about 5 hours of your day. Read more about how to do the hike here.
---
Sign up for my newsletter on the sidebar for blog updates and my travel insider tips!