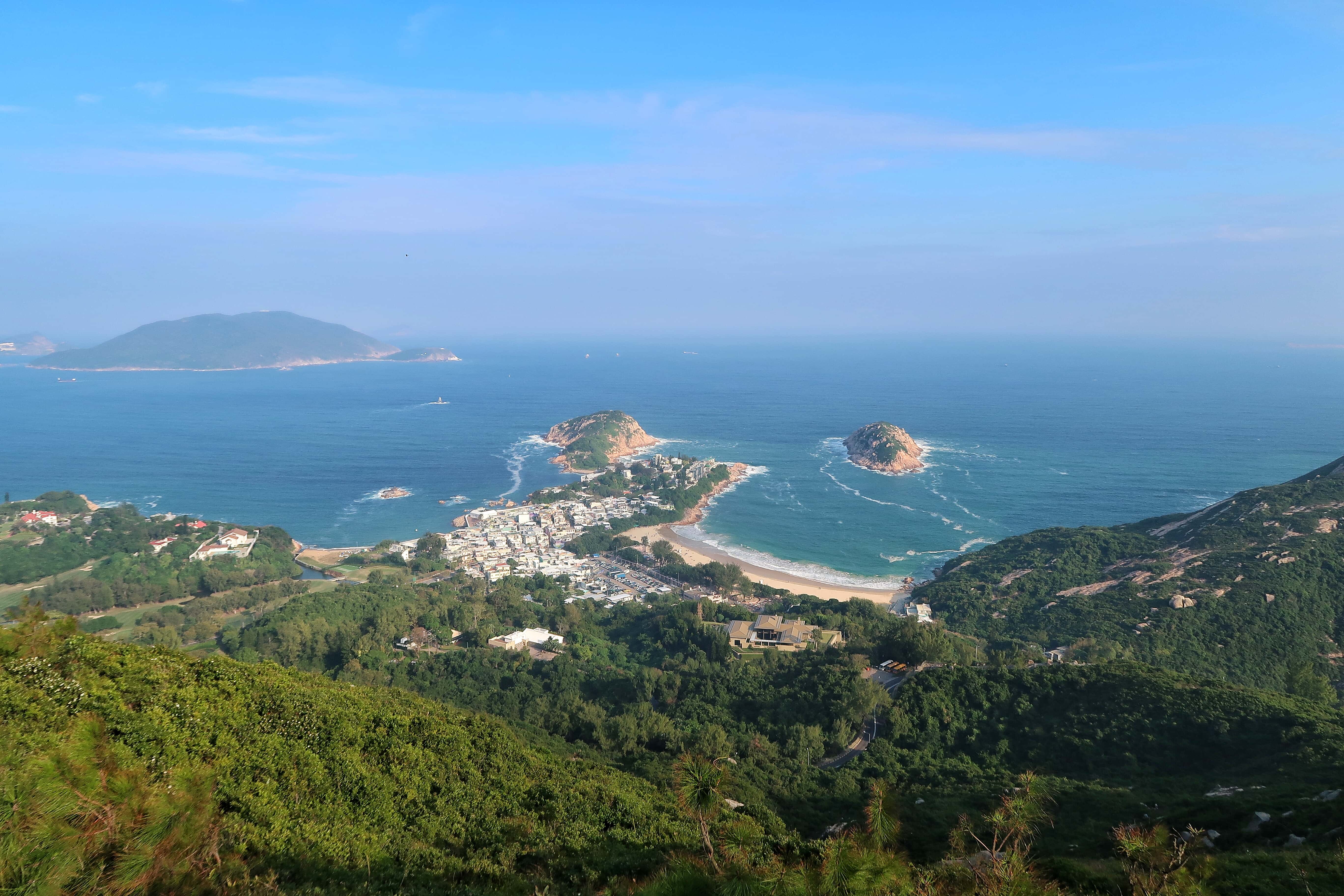 Dragon's Back Trail: Hiking in Hong Kong Island
Rated one of the best hikes in Hong Kong, Dragon's Back Trail certainly does not disappoint with its panoramic views of the city, coastal shores, and surrounding mountains.
Watch my travel vlog about my Dragon's Back hike
Getting to Dragon's Back Trail Start
Option 1: Uber, ~$135 HKD from Central (about $17 USD for 25 minutes)
Pin your destination to "Dragon's Back Trail Start" or "Tei Wan Bus Stop No. 9"
Why an Uber over a taxi? Because you will ultimately save money with the driver's GPS navigation, whereas a taxi might further your route and cost if he gets lost.
Option 2: MTR & Bus
Take the blue line towards Chai Wan. Alight at the Shau Kei Wan stop. Walk to the Shau Kei Wan bus terminus. Take Bus 9 (alternatively, take the minibus with the "Shek O" sign next to the bus terminus). Alight at To Tei Wan/Shek O Road stop.
The Hike
From a scale of easy-medium-hard, Dragon's Back Trail is easy. In fact, adventurous young children are often walking alongside their parents. The entire hike can be achieved within 2 hours. It starts with cement-carved stairs and leads up to dirt path trails. The path between the hilltops of Shek O Peak and Wan Cham is reminiscent of a dragon's backbone, hence the name of the trail.
Walking up to the peak of 284 meters, you will catch the stunning landscapes of Shek O, Tai Long Wan, Stanley, Tai Tam, and the South China Sea. If you are not in a rush, journey about 30 minutes more to Big Wave Bay to end your adventure at the beach.
Be sure to wear casual rubber shoes that can get dusty, and bring bottled water and sunscreen for the hike.
Getting Back to the City
Option 1: Taxi
Because of the community in Big Wave Bay, taxis will always drive along the main roads around Shek O. Flag one down and head back to the city.
Option 2: Taxi, followed by MTR
To save money and continue the adventure, you can take a taxi to Shau Kei Wan MTR Station. From there, get on the blue line towards Kennedy Town and alight at your destination.
---
Sign up for my newsletter on the sidebar for blog updates and my travel insider tips!