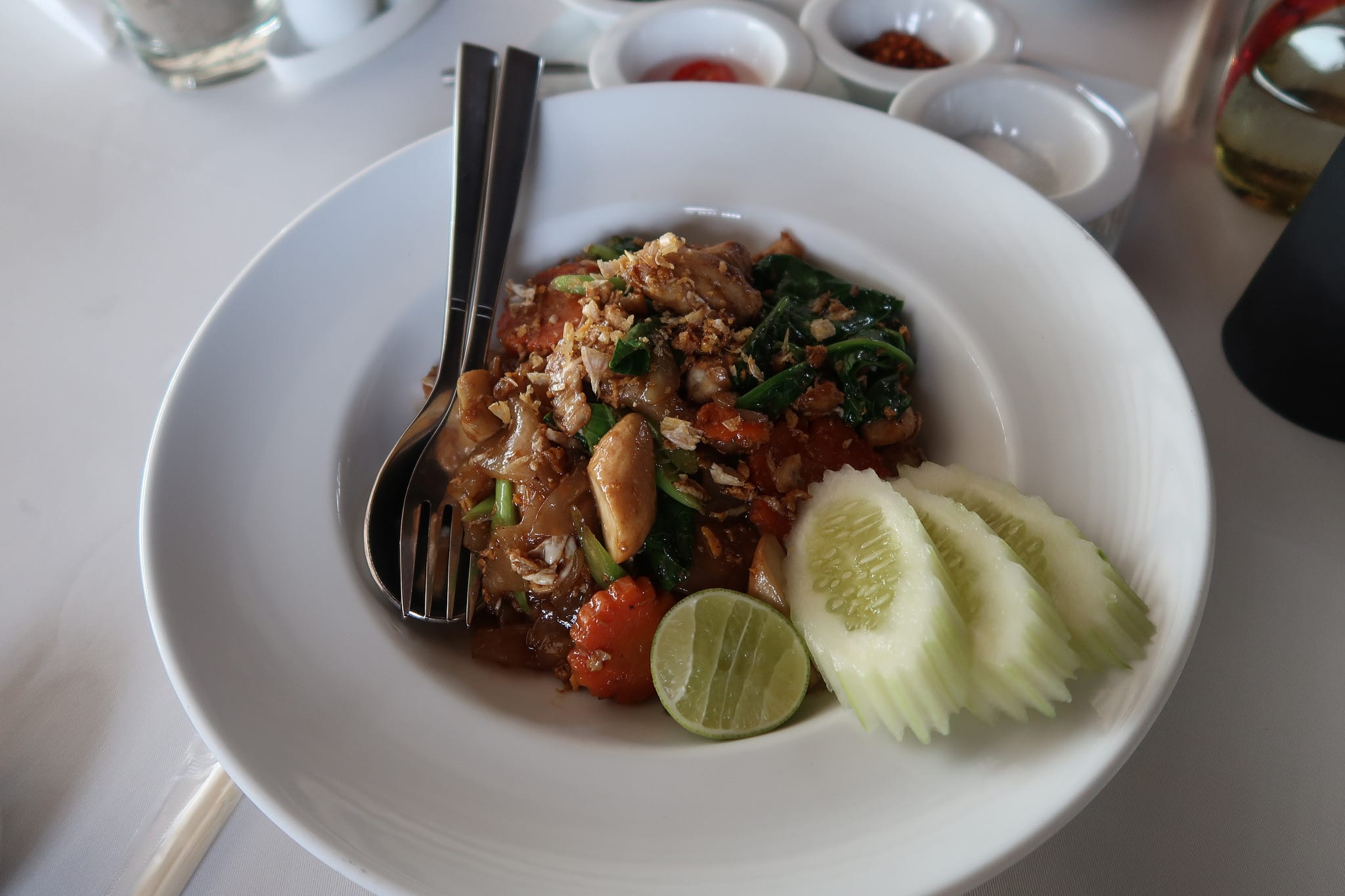 Pad See Ew: A Classic Thai Dish
The best dish in Koh Samui, Thailand is neither complicated nor expensive. In fact, the best dish in Koh Samui is a classic Thai street food plate found throughout the country – Pad See Ew.
What is Pad See Ew?
Pad See Ew is as equally known and popular as Pad Thai. As opposed to Pad Thai, Pad See Ew is simpler to make and considered a classic street food or even a Thai fast food.
Translating to "stir-fried noodles", Pad See Ew consists of wok-fried Sen Yai Thai noodles (local wide, thin rice noodles) in soy sauce with scrambled egg, Chinese broccoli or kailan, and a protein that is typically chicken. The savory flavor and the intensity of the wok-fried flame make the dish a comfort and a standout.
A sprinkle of chili flavors and sugar along with a dash of vinegar and fish sauce garnish, brighten, balance, and rounds out the dish.
Why is Pad See Ew better in Koh Samui?
While you can easily find a plate of Pad See Ew anywhere in Thailand, Koh Samui's preparation throughout the island is far tastier than the rest of the country (compared to when ordered in Bangkok, Chiang Mai, and Phuket). Why? It's all about that noodle.
In Koh Samui, Pad See Ew's noodle is translucent, soft, and chewy. The noodle is so clear and translucent that it cannot simply be just a rice noodle. Perhaps it is a potato noodle or mung bean noodle to gain that translucency and chewiness. Every bite is packed with flavor and that amazing texture which makes you crave this plate again and again.
Where can you get a plate of Pad See Ew?
During my 3-night stay in Koh Samui, I ate 3 dishes of Pad See Ew in 3 different restaurants. From a high-quality hotel restaurant to a cheap tourist bar, the dish was prepared exactly the same with 3 different prices ranging from 520 baht to 140 baht ($15 to $4 USD). Price aside and based on these 3 plates, you can count on the reliability of this classic Thai dish.
Addresses & Hours
Amber & Flames
InterContinental Samui Baan Taling Ngam Resort
295 Moo 3 Taling Naam Beach
Koh Samui, Thailand
+66-77-429-100
Lunch, 11am to 4pm
Dinner, 5:30pm to 10pm
The Sunset Beach Resort & Spa
126/9 Nara-Taling-Ngam Road
Koh Samui, Thailand
+66-77-428-200
Ark Bar
159/89, Moo 2
Chaweng Beach, Bophut
Koh Samui, Thailand
+66-77-961-333
Open 24 hours
Book your stay at Taling Ngam Beach
InterContinental Koh Samui via:
Agoda
Booking.com
Hotels.com
TripAdvisor
The Sunset Beach Resort & Spa via:
Agoda
Booking.com
Hotels.com
TripAdvisor
---
Sign up for my newsletter on the sidebar for blog updates and my travel insider tips!