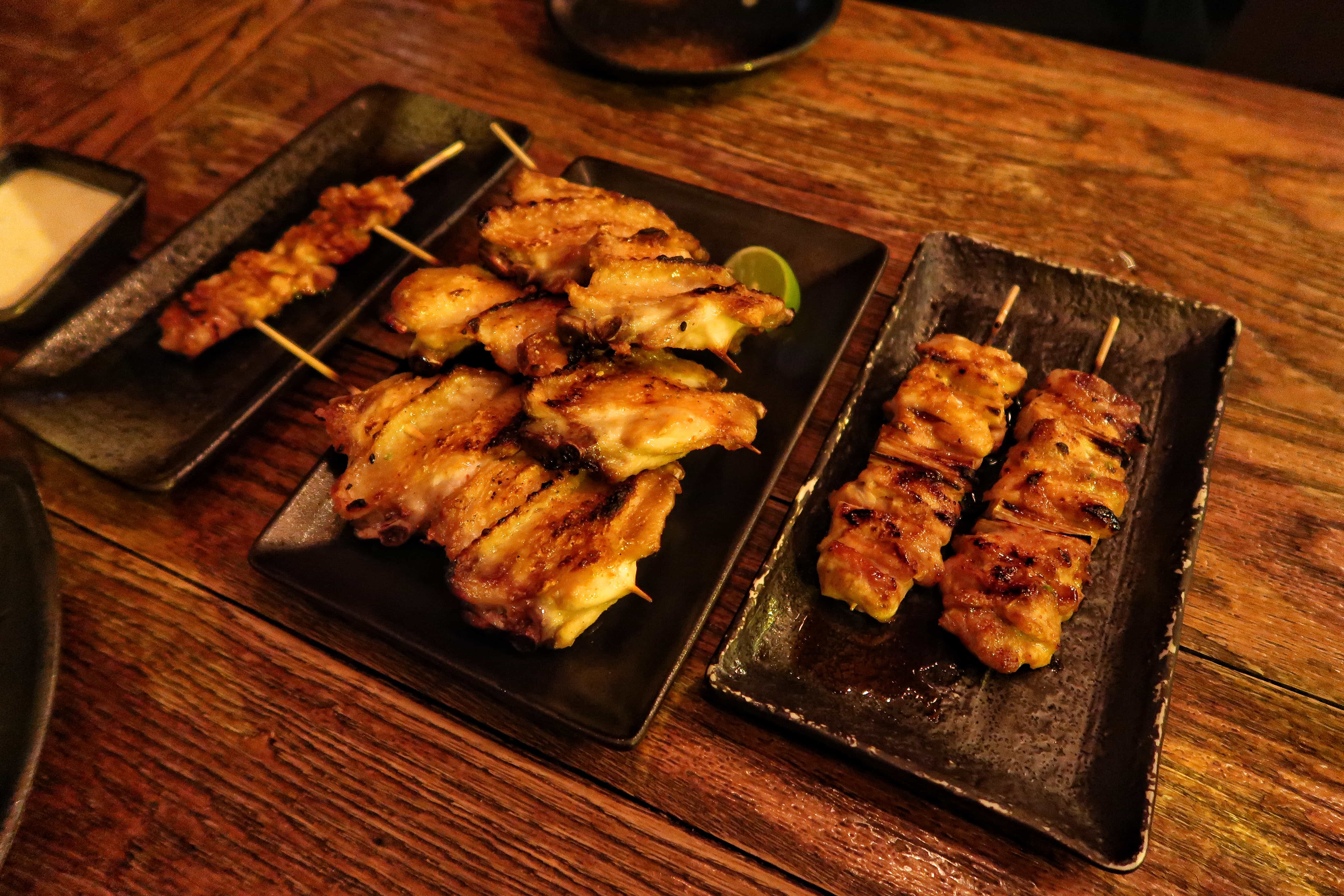 Yakitori and Happy Hour Specials in Sheung Wan
Hong Kong is a destination where you can satisfy your international cravings, including specialty cuisines like Japanese izakaya. Here is a look into Three Monkeys which specializes in Japanese modern izakaya and yakitori in the Sheung Wan neighborhood:
Come for Drinks, Stay to Eat
Three Monkeys fits into Hong Kong's dining scene with its social eating and drinking focus. The restaurant features an all-day happy hour from 12pm to 8pm which entails buy one, take one drinks. Each customer must have their own two drinks in the happy hour special, which means you are likely to order food while you drink.
The food menu opens with izakaya selections, or Japanese small plates and appetizers. These are perfect for nibbling with the drinks. If you want a more substantial meal, the kitchen has a grill for proper yakitori featuring chicken, pork, beef, seafood, and vegetable dishes. If you are still hungry, the back of the menu offers substantial rice and noodle bowls as well as entree dishes.
Food Photos from Three Monkeys
Address & Hours
Three Monkeys
151-155 Hollywood Road
Sheung Wan, Hong Kong
+852-3151-7771
Lunch, 12pm to 2:30pm
Dinner, 6pm to 11:30pm
---
Sign up for my newsletter on the sidebar for blog updates and my travel insider tips!