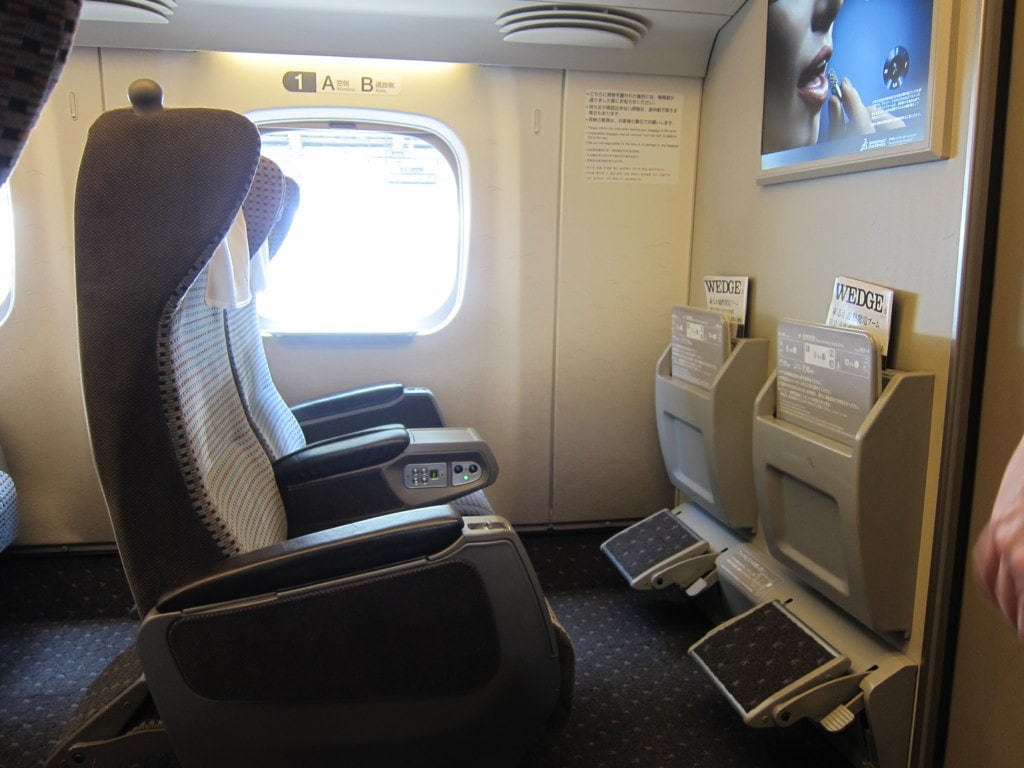 Insider Tips for the Shinkansen.
The Shinkansen is Japan's high-speed bullet train running up to 320 km/hr. It is one of the easiest and most reliable ways to travel across the country. Here are some insider tips for your next shinkansen journey:
About the Shinkansen
The Shinkansen is one of the best ways to travel domestically in Japan. There are 3 types of high-speed bullet trains: 1) Nozomi – the most frequents and fastest trains getting from Osaka to Tokyo in 2 hours and 30 minutes, 2) Hikari – includes a couple more stops getting you from Osaka to Tokyo in 3 hours, and 3) Kodama – includes all Shinkansen station stops taking a little over 4 hours from Osaka to Tokyo.
You must note that the train schedules are incredibly punctual and the train will actually leave the station on the exact second it is scheduled to depart. So be sure to get in line ahead of time for your train, as well as ready with all your belongings just moments before your train stops at your arrival destination.

Tips for Riding the Shinkansen
When you buy your Shinkansen tickets from the Osaka Station, the price includes the train from Osaka Station to Shin-Osaka Station. Head straight to Tracks No. 7 or 8, depending on the schedule and hop on the train heading towards Shin-Osaka. It takes only 4 minutes for the one stop.


Aside from extra seat and leg space, your Green Car seat will have a reading light, seat warmer, and an outlet for charging your devices. You can also purchase snacks and drinks from the roaming cart throughout the train ride. If you anticipate getting hungry, buy a bento box from the Osaka or Shin-Osaka stations.


You can see the beauty of Mt. Fuji on a clear, cloudless day. If you are heading to Tokyo from Osaka, request for a reserved seat on the left side of the train. If you are heading to Osaka from Tokyo, sit on the right side of the train.

Read More Tips About Taking the Shinkansen
How to Take a Bullet Train in Japan
Japan's Luggage Delivery Service
A Complete Guide to Japan's JR Pass for Travelers
---
Sign up for my newsletter on the sidebar for blog updates and my travel insider tips!