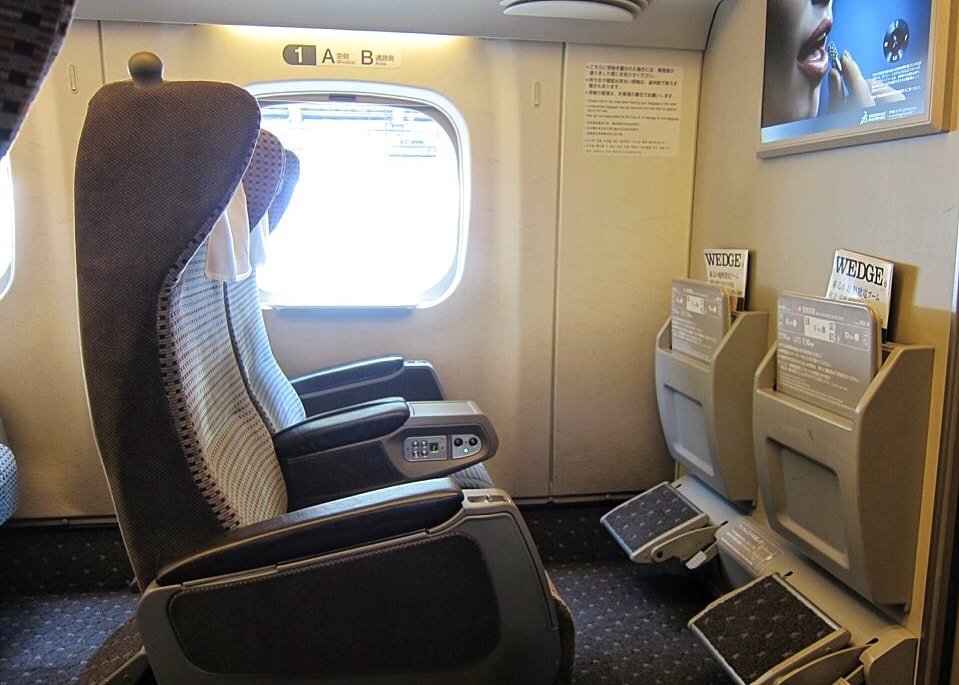 Travel by Train in Japan like a Local
The Shinkansen is Japan's name for the bullet train which can go as fast as 320 km/h (198 miles/h). The trains are operated by Japan Railways with lines extending through the 3 major islands, from Hokkaido through Tokyo and all the way down to Kyushu.
Why take the train instead of a domestic flight? Because it is affordable, punctual, safe, efficient, and comfortable. Japanese know how to make travel as easy as possible.
How to Buy Tickets
Tickets can be purchased at the ticket counter, vending machine, or online. Tourists are encouraged to buy a JR Pass before flying to Japan that privileges you to an unlimited number of train rides on select lines.
Ordinary Car vs. Green Car
The cost of a ticket starts at the regular fee, then you add more for limited express trains, more to select your seat and even more for the "Green Car" which is equivalent to Business Class. The ordinary car has regular seats with a 3×2 seat configuration. Green car has larger, more comfortable seats, with more food space and a 2×2 seat configuration.
Reserved vs. Non-Reserved Cars
Green cars have all reserved seats. When you receive your ticket, you will receive your designated seat number. For ordinary cars, you will add-on to the price should you want a reserved seat (which is highly encouraged during holidays). Tourists with JR Passes have the reserved seats inclusive with the cost of the package.
Luggage Delivery Service
The trains have limited space for luggage. Overhead fits small carry-on style bags. Larger luggage is almost discouraged, especially for ease of travel and commute.
Take advantage of Japan's luggage delivery service, Ta-Q-Bin. If you commute from one hotel to another, your hotel can assist you with the proper forms and arrangements.
Stops & Sights Along the Way
Your train's stops depend on your chosen train schedule and type of limited express. Some train cars have toilets and pay phones. There is also a roaming food and drink cart if you did not have time beforehand to purchase a bento box.
Bento Boxes and More
Eating in Japan does not stop just because you are on the train. Grab a bento box at the train station or the local department store food hall!
---
Sign up for my newsletter on the sidebar for blog updates and my travel insider tips!