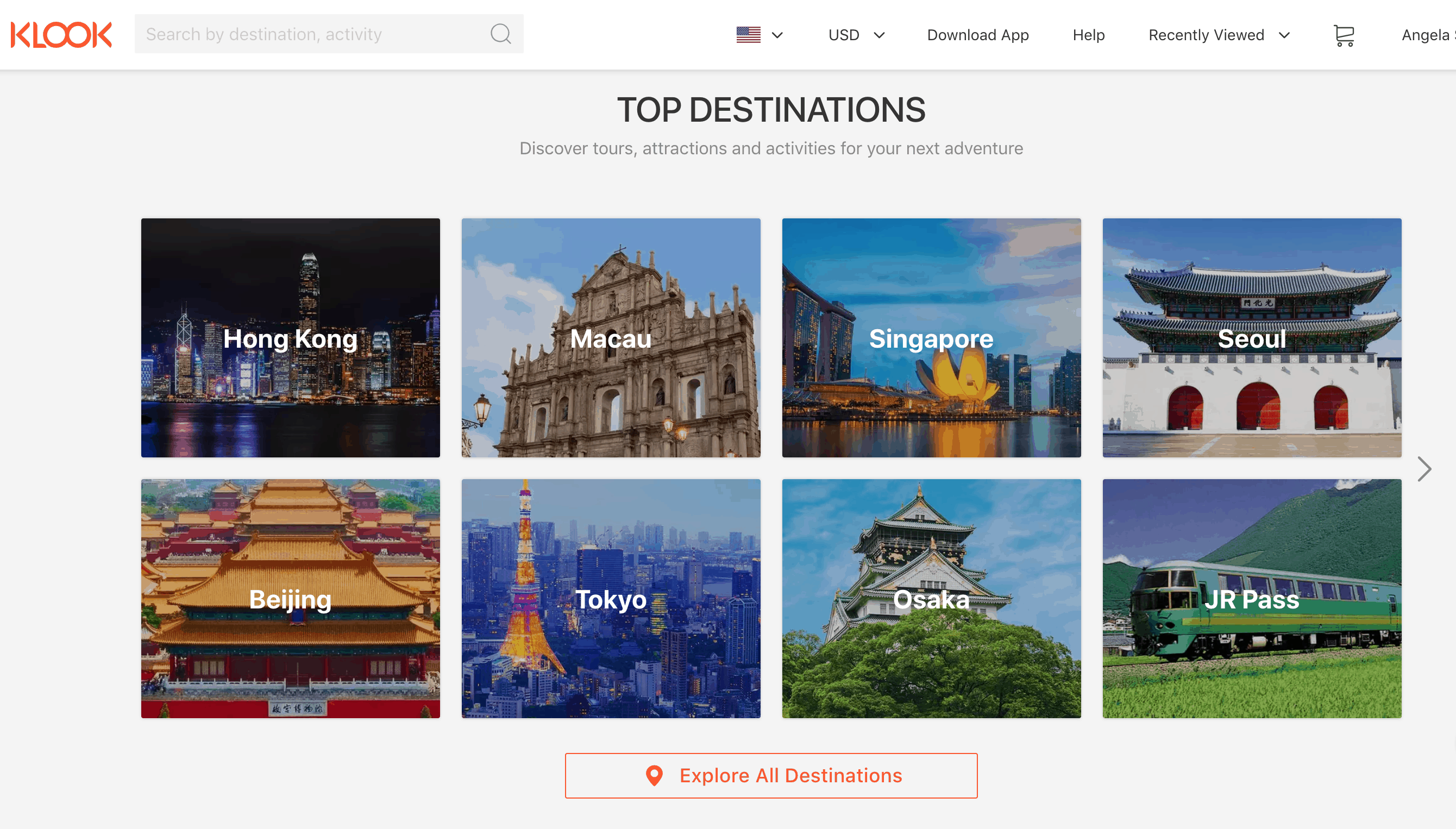 Tickets, Experiences, SIM Cards & More on Klook
When purchasing online tickets for events, it is usually best to buy them via the official websites. Today, there are a growing number of legitimate booking website where you can purchase tickets for attractions even at a slightly discounted price. Klook is one of those official booking websites where you can purchase official attraction tickets and more for your next trip.
About Klook
Klook is a booking website offering tickets, activities, SIM cards and Mobile WiFi for travelers for destinations all around the world. The most popular places are mainly in Asia, such as Japan, Hong Kong, China, Singapore, and South Korea.
The company has legitimized itself to the point where official operators, like Universal Studios Japan, refer to Klook as one of their online ticketing agents.
Check out Klook's main website to see their list of destinations.

Tickets, Experiences & More in Japan
Japan is one of Klook's most popular and most booked destinations. You can easily purchase tickets for major attractions, packages for train tickets, tours, transportation to/from the airport or for day trips, and even tourist SIM cards and Mobile WiFi.
Klook is so popular that has become one of the official online ticketing agents for E-ticket purchases for attractions like the Osaka Aquarium Kaiyukan and Universal Studios Japan.
You can also purchase tickets for Tokyo Disneyland and Tokyo DisneySea. For these tickets, you purchase them online and pick them up at the Klook counter at Maihama Station which is the train station stop for those going to Disney.
Aside from tickets for attractions, another valuable purchase is the Japan Rail Pass. This allows you unlimited rides on JR trains, buses, and even the Shinkansen bullet train. You must purchase and receive the voucher before flying to Japan. You can purchase 7, 14, or 21 days JR Passes for Ordinary or Green Car trains. Read more about the Japan Rail Pass.

---
Disclaimer: This post is not sponsored but it does contain affiliate links which help me earn a commission on any of your purchases at no additional cost to you. Thank you!

Sign up for my newsletter on the sidebar for blog updates and my travel insider tips!