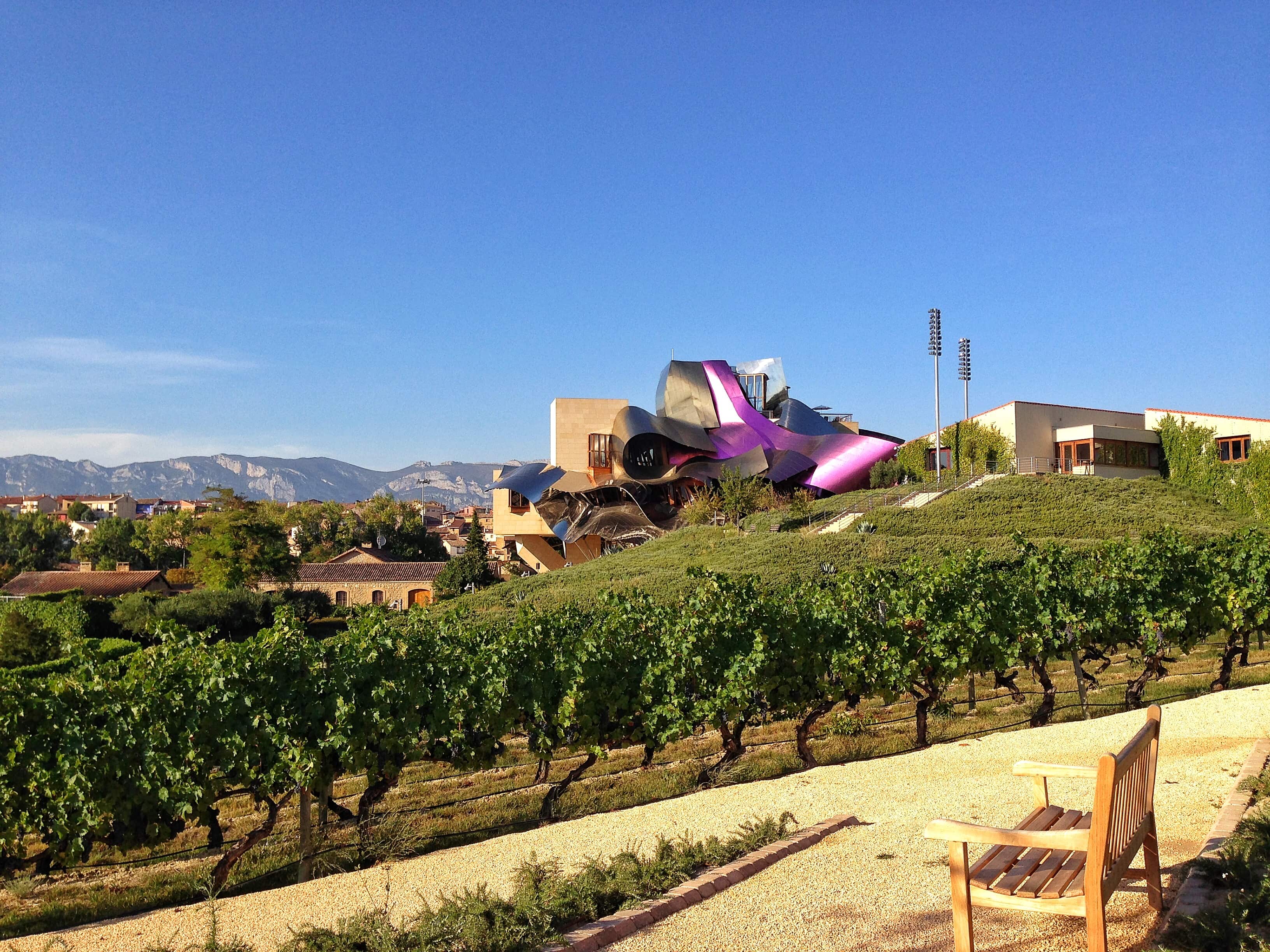 Wine Tasting in La Rioja
La Rioja is one of the most famous wine regions in Spain. The area produces Tempranillo grapes for classic Spanish red wines.
Marqués de Riscal
Marques de Riscal is the oldest, most traditional, and most iconic winery in the region.
The winery dates back to 1860 and still carries its traditions while representing the future.
Together with the vineyard, winery, and hotel, Marques de Riscal created a City of Wine. The aim is to promote wine, its history, the culture, and the philosophy.
Following the success of the Guggenheim in Bilbao, the winery sought out Frank Gehry, the famed architect, to design their hotel.
Gehry initially declined. While on vacation, he visited the toured winery and tasted the signature wines. The winery and wines did its magic, and he agreed to the project. The hotel's outer design is Gehry's interpretation of a red wine bottle.
In order to visit the hotel, you must be a guest or dine in one of the restaurants.
Marqués de Riscal Winery Tour and Tasting
To tour the winery, reservations are required (which can be booked via their website). For 12 euros, guests learn about the vineyard and the winery. The 90-minute tour concludes with a tasting of two signature wines. Tours are offered in Spanish, English, French, Italian, and German. Private tours and tasting can also be arranged.
TripAdvisor reviews and photos of Bodegas Marques de Riscal
Marques de Riscal
Torrea, 1
El Ciego
Alava, Araba
Spain
+34-945-180-888
Book your stay via Agoda
Book your stay via Hotels.com
Book your stay via TripAdvisor
---
Sign up to my newsletter on the sidebar for blog updates and my travel insider tips!