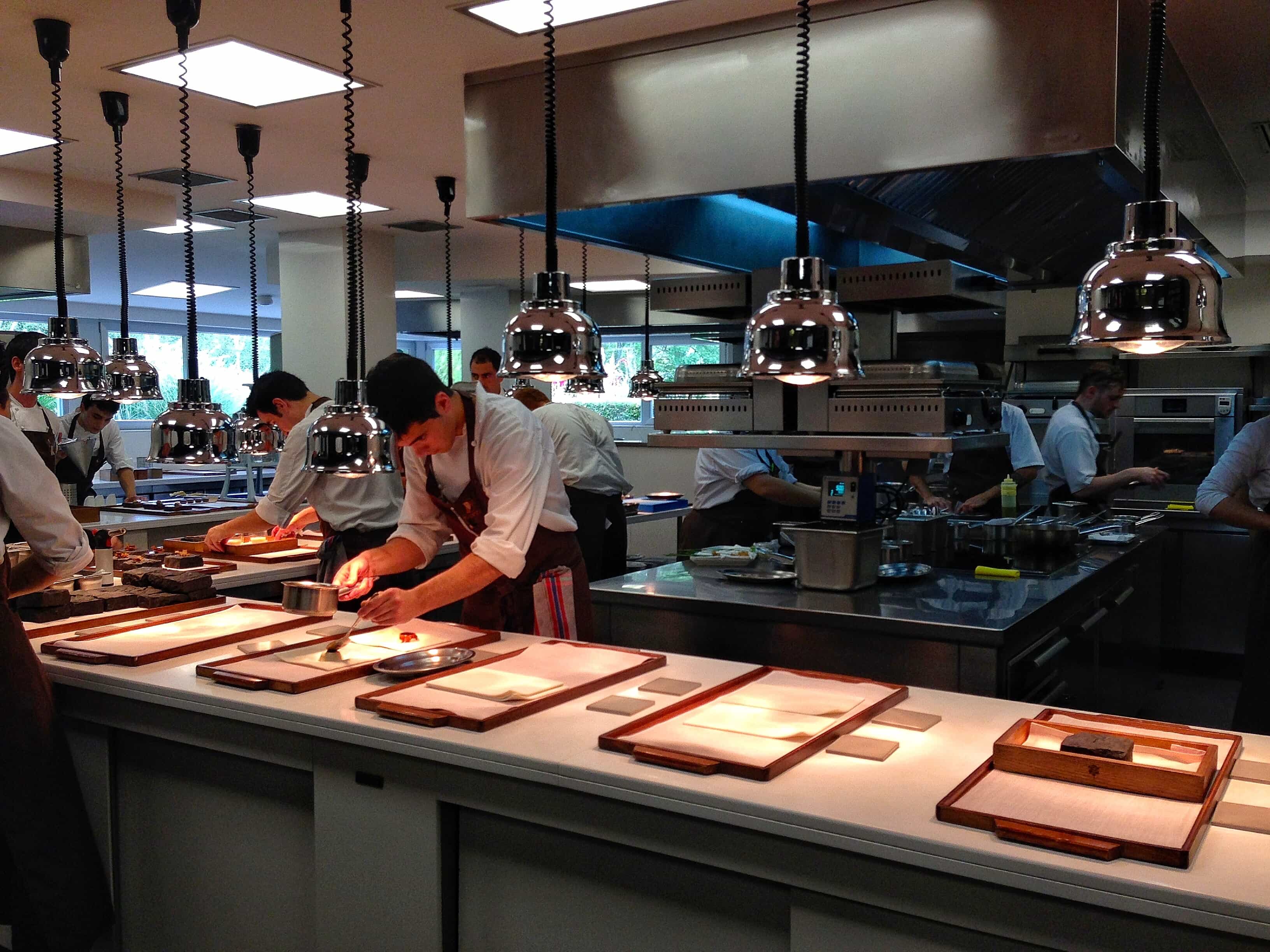 A true destination dining experience
The history of Michelin rated restaurants was to encourage food enthusiasts to travel beyond the city to dining destinations. The star count of one, two, or three quantifies the worthiness of the journey.
Mugaritz
Mugaritz in the outer parts of San Sebastian, Spain is a true destination dining experience more than worth the plane flight and drive into the countryside.
Opened in 1998, the restaurant is now a revolutionary classic.
The name Mugaritz refers to the property's 200-year-old old tree – it is the "frontier oak". The restaurant is a Basque farmhouse which was built and designed to respect the surroundings.
Chef Andoni Luis Aduriz
Chef Andoni Luis Aduriz has more than proven himself to be the natural heir of the title of Spain's most pioneering chef after Ferran Adriá. His creativity, innovation, and versatility excel as he emphasizes local produce. His cooking has been labeled "Techno-emotional Spanish cuisine".
Andoni's philosophy focuses on eating as a path to a multi-sensory experience with the use of story-telling, history, aromas, textures, flavors, games, memories, desires, and other such emotions.
The Dining Experience
Service also plays a role in the experience. The hospitality is phenomenal and oozes with Spanish charm. It is a fine dining setting with no stiffness or snobbery, and everyone feels like a VIP.
Come hungry and eager for the 24-course tasting menu. With it, you will have a choice of whether you want to keep the menu closed and be surprised for every course or to read the descriptions of each course and anticipate its arrival based on the title and description.
The meal is not just about the amazing food. It is interactive theater as there is a sense of play which is unpredictable, thrilling, mystifying, and entertaining.
Click here for TripAdvisor reviews and photos of Mugaritz
Mugaritz
Aldura Aldea, 20
Errenteria
Gipuzkoa
Spain
+34-943-522-455
---
Sign up to my newsletter on the sidebar for blog updates and my travel insider tips!