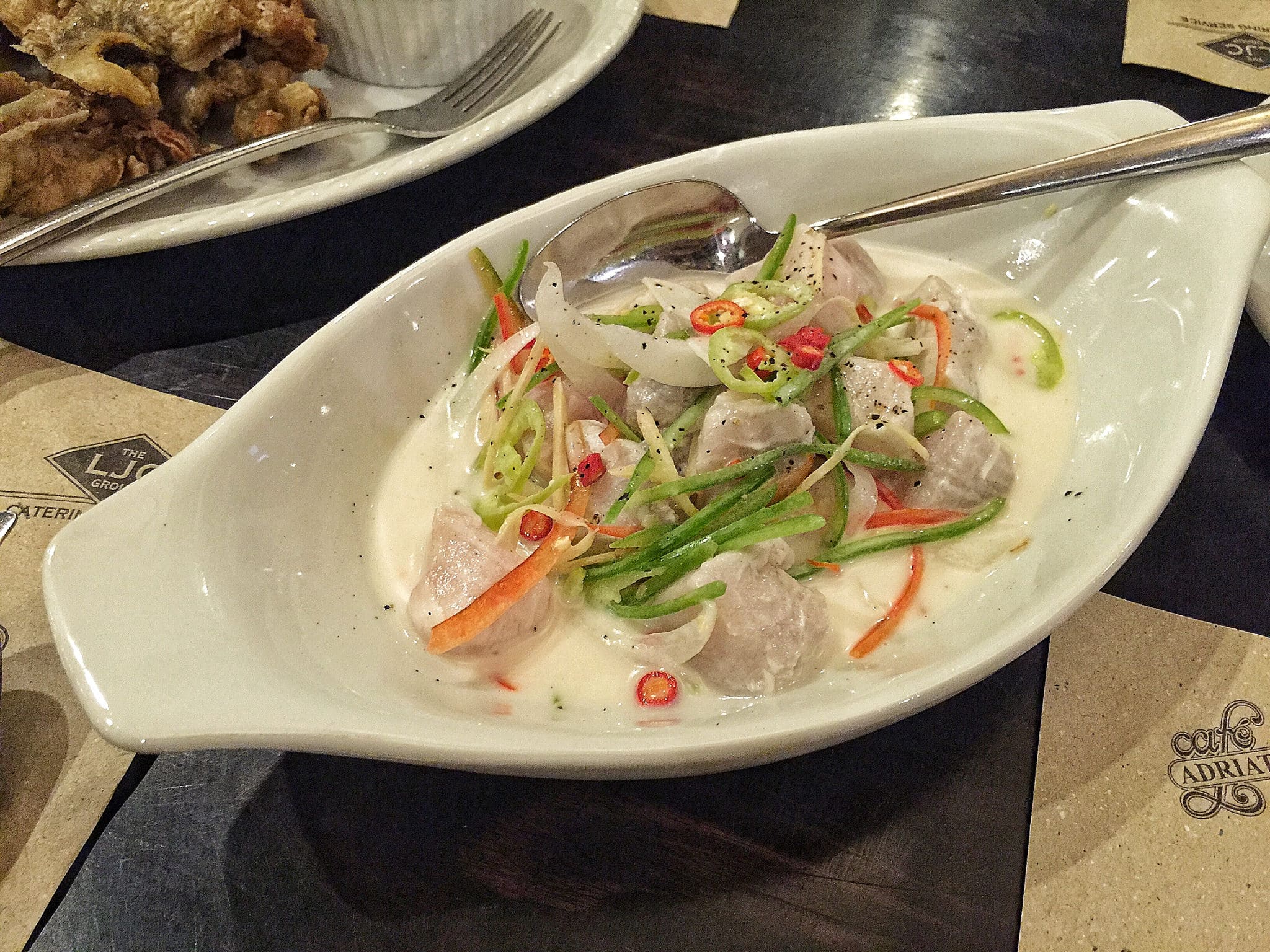 Is Manila worth the visit?
Travelers to the Philippines typically whisk in and out of the capital and head straight to the beaches.
Manila is an overwhelming and overcrowded city. A tourist new to the city without any local network can easily get lost and leave with negative impressions.
While chaotic in areas of the metropolitan, Manila is a city worth exploring and with the advice from locals, you can discover the best of what the city has to offer.
Manila Food Guide and More, Part 1: Markets and Local Filipino Restaurants
For food lovers, the capital has outdoor markets promoting local farmers, cooks, artisans, and artists. Food markets appeal to locals, expats, and visitors alike.
Philippine culture craves for imported brands. Manila welcomes the latest craze of international restaurants, like Din Tai Fung, Ippudo Ramen, etc.
But, inquisitive travelers to the Philippines want to discover the local cuisine. Luckily for such travelers, today's restaurants are defining and redefining Filipino cuisines from the everyday eats to the high-end.
Markets
Salcedo Saturday Market
One of my favorite markets showcasing 1) local produce directly from the farmers, 2) cooked local and international specialties from chefs and cooks who test the local market before a brick & mortar development, and 3) artisan crafts, such as wood carved tableware perfect for souvenirs
Address: Jaime C. Velazquez Park, Salcedo Village, Makati
Saturdays, 6am to 2:30pm
Legazpi Sunday Market
Another one of my favorite markets with a similar vendor list as the Salcedo Market
Address: Rufino corner Legazpi Streets, Legaspi Village, Makati
Sundays, 7:30am to 2pm
Farmers Market
I have yet to go to this wet market, but it's the place international chefs are taken to when they first visit Manila
Self-guided tour map
Address: General Araneta, Cubao, Quezon City
Daily, 24 hours
Market! Market!
Connected to a mall, the outdoor market sells local produce and souvenirs in kiosks categorized by the provinces around the country. If you enjoy walking, you can explore Market Market and SM Aura, walk through to Serendra, and then all the way down through BGC High Street. Map
Address: McKinley Pkwy, Taguig
Daily, 10am to 10pm
Local Filipino Restaurants
Abe
For traditional, family-style Filipino dining
Abe has classic dishes and interpretations from their family generations of recipes
Must try
Knockout Knuckles for a huge plate of Crispy Pata, fried pork knuckles
Kinilaw for the Filipino version of ceviche
Recommended locations
Serendra
 G/F Serendra, Retailer Area, BGC, Taguig City
Phone: 856-0526 / 856-7696 / 0917-552-2060
Business Hours:
 Monday – Sunday
 / 11:00 am – 3:00 pm / 5:00 pm – 11:00 pm
Abe MOA
 2/F North Veranda, Entertainment Mall, SM Moa, Bay Boulevard, Pasay City
Phone: 556-0608
Business Hours: 
Monday – Sunday / 11:00 am – 11:00 pm
Sarsa
A casual Filipino restaurant from a local celebrity chef specializing in grilled and barbecued meats
Must try
Inasal Chicken Wing
Inasal Tofu
Twice-Cooked Pork Belly
Pinakbet
Locations & Hours / 11am to 11pm
BGC: 7th Ave cor 25th St. / Tel. 866-0912 / 09270-706-0773
MOA: 2F South Veranda / Tel 0915-307-1426
Makati: 109 Rada St., Legaspi Vill. / Tel. 754-9943
Manam
The menu is split into two sides for classic Filipino dishes on one side and modern twists on the other side
You can also choose the sizes of the dishes, from small to large – great for everyone from couples to big groups
Must try
Any of the "Paboritos", meaning "Favorites
Recommended location
Manam Fort
4th Avenue, 27th St., G/F Net Park Bldg, BGC
Phone: 332-9390
10am to 10pm
Max Fried Chicken
Fast, casual Filipino-style fried chicken
The chicken is fried without a batter, while the meat is moist and the skin is crispy
Must try
Spring Chicken
Tips
Uber is reliable and cleaner than any taxi. Plus, it's affordable with the market rates. From Makati to the airport (about a 20-minute commute) I typically pay about $5.
Be weary of Friday rush hour traffic, especially on payday weekends (every 15th and 30th of the month). Traffic between 5pm-8pm will likely be painful and horrendous
For more local food recommendations and a city guide, check out my guest post articles:
5 Best Filipino Restaurants in Metro Manila
City Guide: Manila
Part 2 of my Manila Food Guide features reservations-only dining experiences, my favorite international restaurants, and museum recommendations.
Want more suggestions? Day trips from Manila, more to eat and see, anything! Contact me
---
Sign up to my newsletter on the sidebar for blog updates and my travel insider tips!