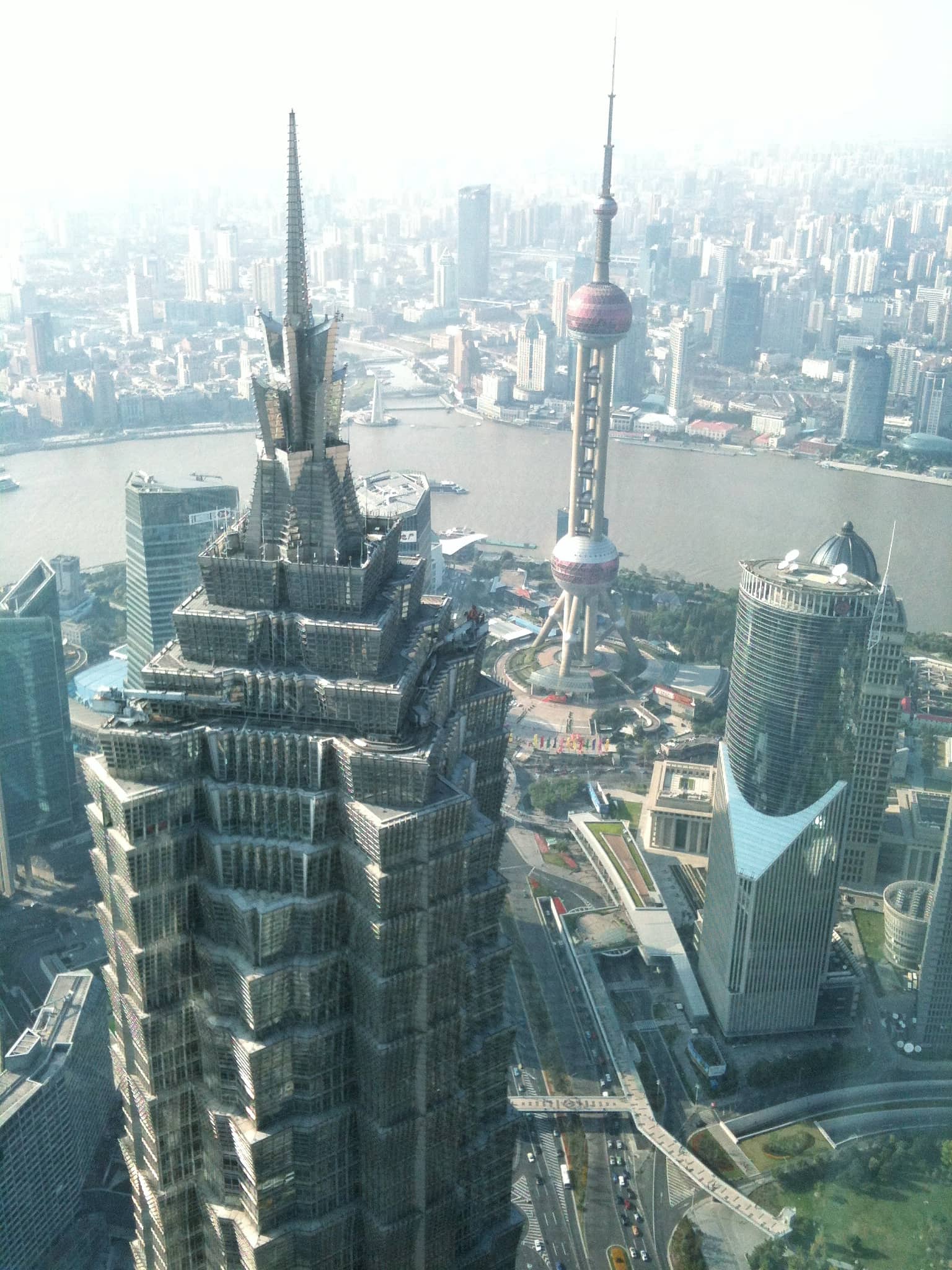 East and West
Shanghai marries together the East and West with its European past and its modern prosperity – from colonial Art Deco architecture to space-like skyscrapers.
Today it is the largest and most developed metropolis in Mainland China with a population of more than 23 million.
Pudong's skyscrapers
Shanghai is divided into two parts by the Huangpu River. On the east side of the river is Pudong known for the new high-rise development of financial and commercial skyscrapers.
The most iconic building is The Oriental Pearl Tower which is the symbol of Shanghai. The gigantic red pearls on the needle-like structure are an awe-inspiring architectural feat. Visitors can admire the city from the observation deck and then educate themselves in the Shanghai History Museum on the ground floor.
For even more spectacular views, visit the observation deck of the Shanghai World Financial Center. The building is known for the rectangular hole on the upper portion of the skyscraper.
If you are interested in learning more about the city's buildings, the Shanghai Urban Planning Exhibition Center at People's Square should be included in your itinerary. The center details the urban planning and development of the city with impressive scale models.
The historical side of Shanghai
The west side of the Huangpu River is known as Puxi the older and central part of the city. The most famous area is The Bund, the colonial riverside of old Shanghai with dozens of historical buildings, such as foreign banks and trading houses, many of which show off classic Art Deco architecture.
Further west is the French Concession known as Xintiandi. This is the destination for boutique shopping in the city's affluent neighborhood. The architecture is also classically European, and the city streets are admirably clean and well-maintained adding to the refinement of the area.
How to get around Sightseeing Shanghai
Aside from taxis, visitors can also easily utilize the city's train system known as the Shanghai Metro. The kiosks and signs are conveniently bilingual to aid English-speaking commuters.
If you plan to cross the Huangpu River, try The Bund Sightseeing Tunnel. The underground tram crosses the river from The Bund to the Pearl TV Tower. While is it touristy and pricier than other forms of transportation, the route is direct, quick, and entertaining.
The Peninsula Shanghai
No. 32 The Bund
32 Zhongshan Dong Yi Road
Shanghai, China
Book your stay via Agoda
Book your stay via Booking.com
Book your stay via Hotels.com
Book your stay via TripAdvisor
---
Sign up to my newsletter on the sidebar for blog updates and my travel insider tips!