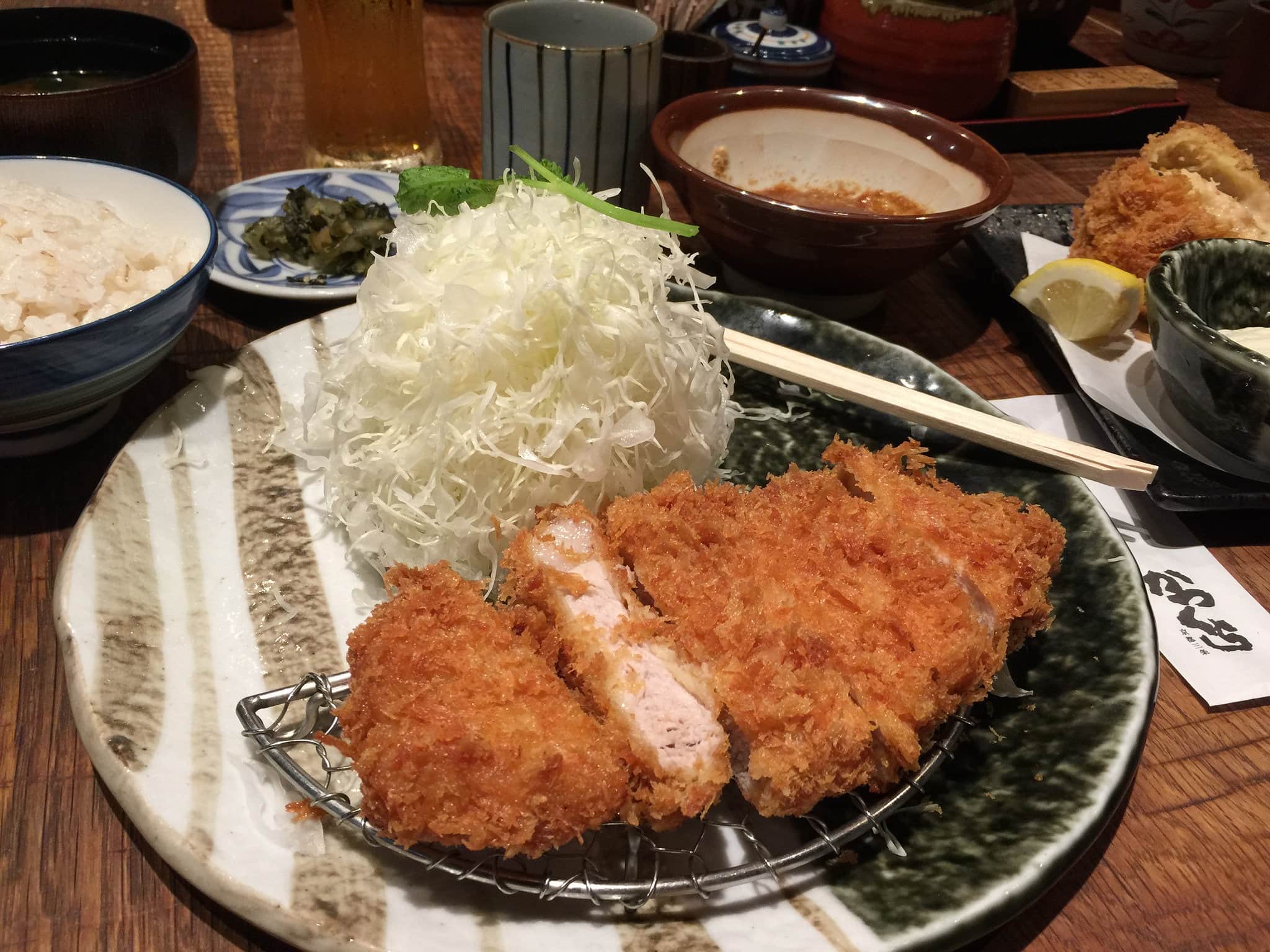 The Best Meal You Will Have in Kyoto
If you have to prioritize one single meal in Kyoto, head straight to Katsukura. Do not go anywhere else, you will regret it. Once you taste the fluffy, flaky, panko-crusted pork cutlet at Katsukura in Kyoto, you not stop thinking about it and crave it until your next trip back to Japan.
Why Katsukura is a Must Have in Kyoto
While you think you can have katsu anywhere in Japan, and you can, you will never experience katsu like in Katsukura.
Katsukura in a chain that originated from Kyoto. While there are multiple locations throughout the country, it is somehow even better tasting in its hometown.
Katsu, or tonkatsu, is breaded pork cutlet. Katsukura has such a passion for the meal that each and every ingredient is not only regional and local but also so thought out as to why it is incorporated into your meal.
For instance, the breadcrumbs come from high-quality homemade bread for a fluffier texture and the rice includes barley grain for added fiber. Read more about the details of the ingredients in my previous post: Best Katsu Restaurant in Japan: Kyoto's Katsukura
For locations and hours, check their website.
There are two takeaways after dining in Katsukura in Kyoto. 1) This was your best meal in Kyoto. And, 2) You never look at katsu the same.
Food Photos from Katsukura in Kyoto
---
Sign up for my newsletter on the sidebar for blog updates and my travel insider tips!