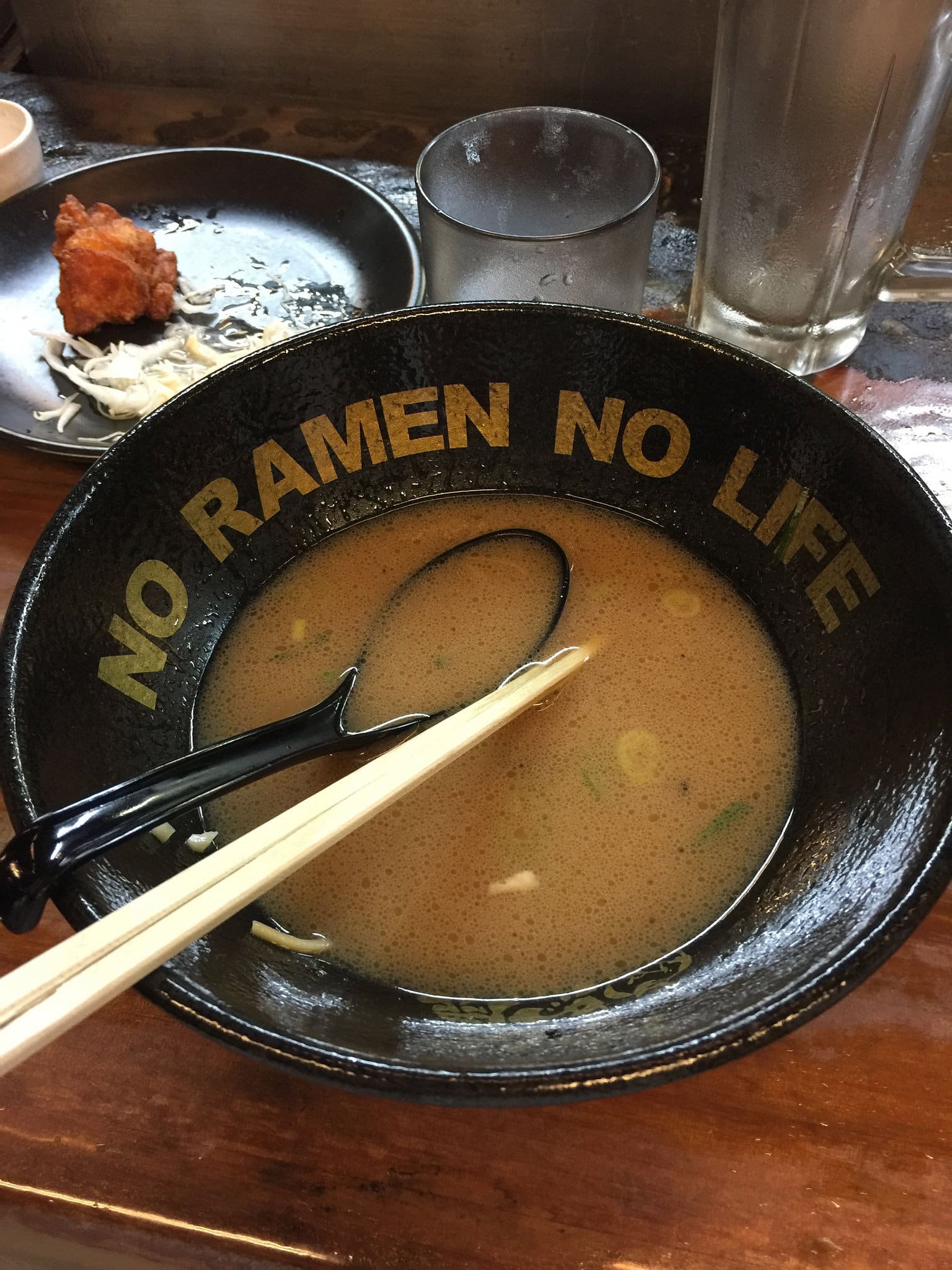 All About the Hottest Bowl of Ramen in Kyoto
Menbakaichidai Fire Ramen in Kyoto has gained massive popularity thanks to social media and viral videos of the flaming ramen bowls. Here is a quick guide for those wanting to learn more about the fire ramen experience:
Things to Know About Menbakaichidai Fire Ramen
Menbakachidai Fire Ramen is located outside of the usual tourist areas, just northeast of the Nijo Castle. Once you arrive in front of the ramen shop, line up (and there is usually a line).
While in line, you can review the menu items and read the precautions and procedures to ensure a safe and delicious experience.
Each guest must order their own bowl of ramen. The broth is soy sauce based made of chicken and fish broths and topped with a generous handful of green onions for its distinct flavor. The burning oil is both for show and for a charred taste.
Note that you cannot take photos nor film video while the ramen is burning in front of you. Instead, the staff borrows your camera phone and records you and the fire ramen experience from a safe distance. You can take photos or videos of other guests who are sitting farther from your seat.
Preparing for the Fire Ramen Experience
Watch clips from my fire ramen experience!
The Ramen at Menbakaichidai Fire Ramen
Address & Hours
Menbakaichidai Fire Ramen
757-2 Minamiiseyacho, Kamigyo-ku, Kyoto
+81-75-812-5818
Daily, 11:30am to 11pm
---
Sign up for my newsletter on the sidebar for blog updates and my travel insider tips!