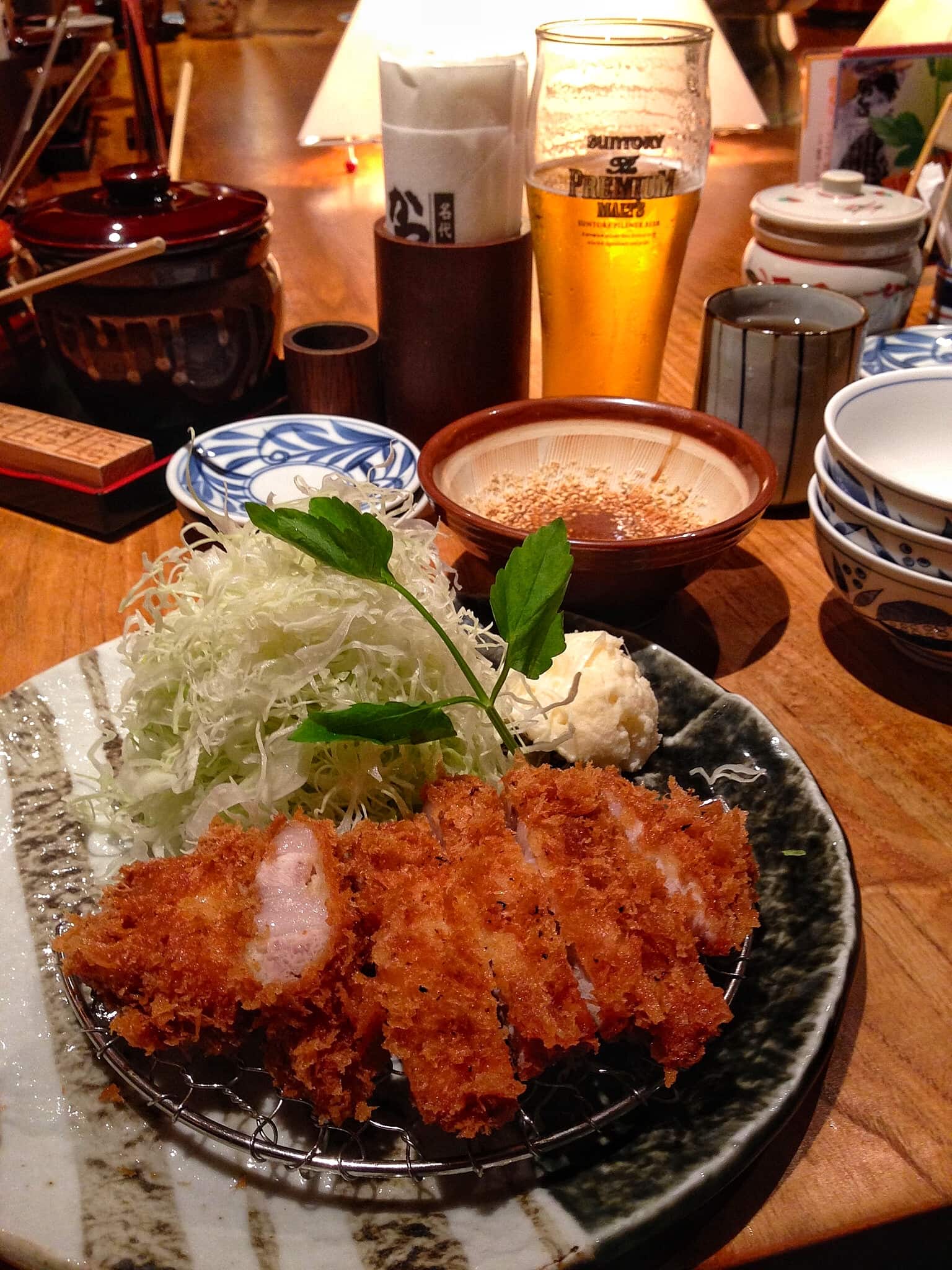 Kyoto Sets a High Standard for Great Food
Kyoto cooks some of Japan's best foods because of the region's high standards for refined cuisine, quality of ingredients, and, of course, taste. There are countless amazing restaurants, dishes, and sweets originating from Kyoto, including the best tonkatsu chain restaurant: Katsukura
Step in Nature at Katsukura
Katsukura specializes in tonkatsu, which is fried pork cutlet, often referred to as simply "katsu". While the restaurant originated in Kyoto, there are multiple locations around Japan, including in Tokyo, Osaka, and beyond (see below for all the locations, addresses, and hours).
In most Katsukura locations, the entrance is like walking out of the city into a natural retreat with decor reminiscent of Kyoto's gorgeous lush nature.
There is Such a Thing as a Healthier Katsu
Katsukura's most delicious katsu stems from the care to choose healthier, high-quality, locally-sourced ingredients. Most katsu restaurants boast of premium pork, as is the case with Katsukura. Adding to that, the restaurant asserts that the pig is raised and butcher in clean environments which produces that clean-tasting pork cutlet.
The panko crusting is made homemade from a particular type of bread to guarantee that signature flaky fluffiness which is one of the main highlights of Katsukura's katsu.
The vegetable oil used to fry the katsu has zero cholesterol.
The rice includes a ratio of 1 part barley to 5 parts white rice. That addition of barley grain rice adds extra fiber, calcium, and vitamin B1. That makes order extra bowls of rice, as it is unlimited, less guilty because of those extra nutrients and fiber.
Also unlimited are the tsukemono pickles to be eaten with the rice and miso soup. As is the cabbage served with the plate of katsu. Throughout the year, the restaurant serves different cabbages according to what is freshest and in season.
The yuzu dressing for the cabbage is oil-free. Then there are the two kinds of katsu sauces made of fruits and spices for natural sweetness and depth of flavor. Note, the "spicy sauce" is not actually spicy, but rather made of 11 spices for a bolder taste.
All the thought and preparation into the details of these ingredients are what make Katsukura standout as the best katsu restaurant in Japan.
Food Photos from Katsukura
Addresses & Hours
Multiple Locations in Kyoto, Osaka, Tokyo, throughout Japan, and even in Shanghai. Check out Katsukura's Main Website for your closest location and hours.
---
Sign up for my newsletter on the sidebar for blog updates and my travel insider tips!