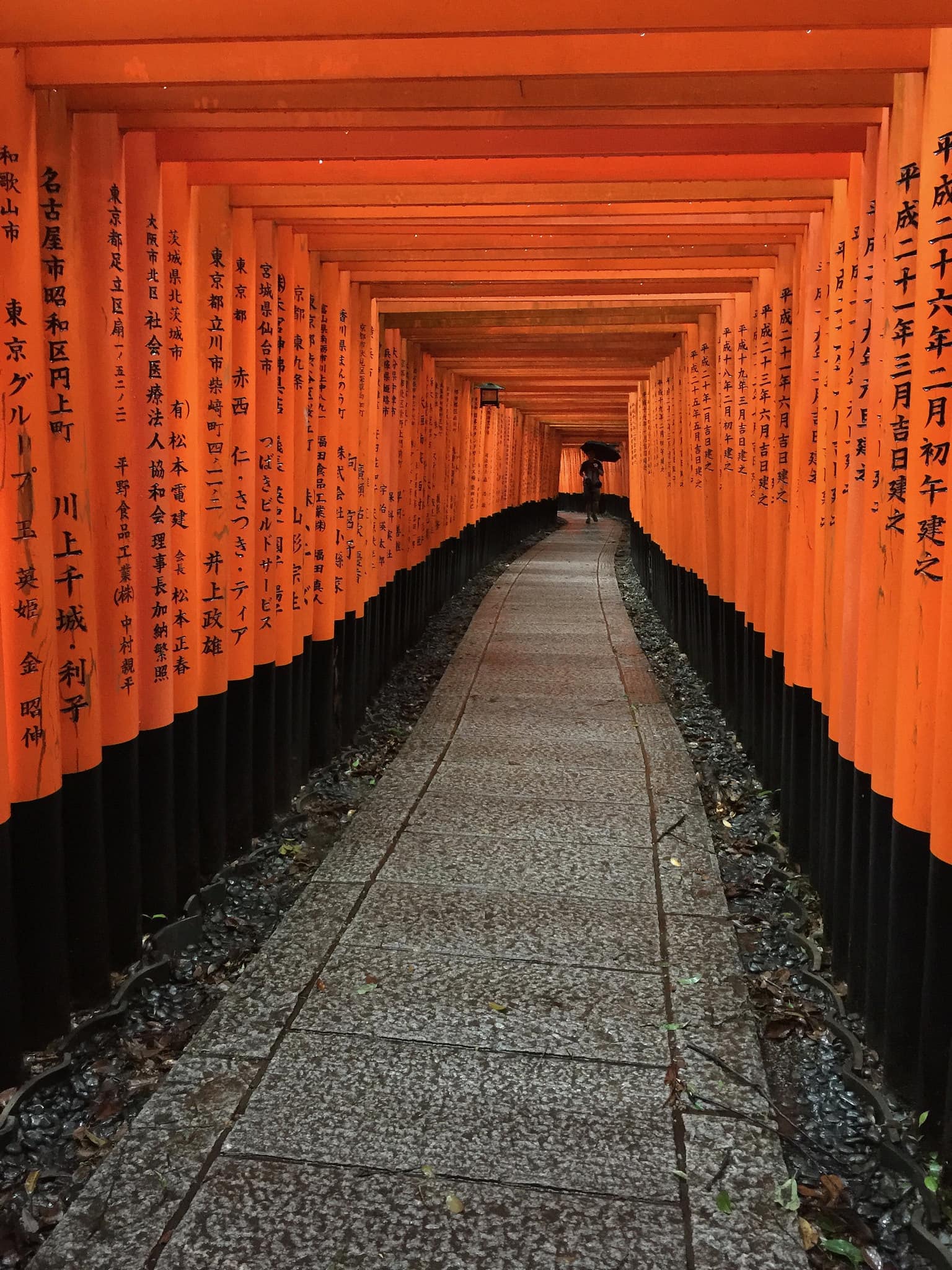 What to See & What to Do in Kyoto
Kyoto is a destination not to be missed when visiting Japan. Here are the 7 must see places in Kyoto:
1. Kinkakuji Temple
2. Fushimi Inari
3. Nishiki Market
4. Higashiyama
Higashiyama is Kyoto's best preserved historic district. The area brings to life the old capital city with traditional old Kyoto where there were narrow lanes, wooden buildings, and merchant shops. You can walk through the streets to enjoy the shops, cafes, and restaurants. Don't miss the Philosopher's Path, a stone path in the northern part of Higashiyama. From Kyoto Station take Bus No. 100 or 206 towards Kiyomizudera for 230 yen. Get off at Gojozaka or Gion. Alternatively, walk from Kiyomizu-Gojo Station or Gion-Shijo Station.
5. Nijo Castle
The Nijo Castle, which was built in 1603 for the first shogun of the Edo Period, is the best surviving example of castle architecture from Japan's feudal era, as a result, it is a current UNESCO World Heritage Site. Either take a short walk from the Nijojo-mae Station or take the Kyoto City Bus (Bus No. 9, 50, or 101 for 230 yen) from the Kyoto Station. The hours are 9am to 4pm with a 600 yen admission.
6. Imperial Palace
Explore the former residence of Japan's Imperial Family who resided in the palace until 1868 when the capital moved from Kyoto to Tokyo. From Kyoto Station transfer lines to arrive at Imadegawa Station. The palace grounds are open from 9am to 4pm and closed every Monday. Free admission.
7. Pontocho
If you want to explore the dining scene or have a bar crawl in Kyoto, head for Pontocho. This is a narrow alley near Kamogawa River filled with restaurants and bars many of which have views overlooking the river. The establishments range from cheap eats to high-end dining. Head to Kawaramachi Station and walk up along the river towards Pontocho.
---
Sign up for my newsletter on the sidebar for blog updates and my travel insider tips!