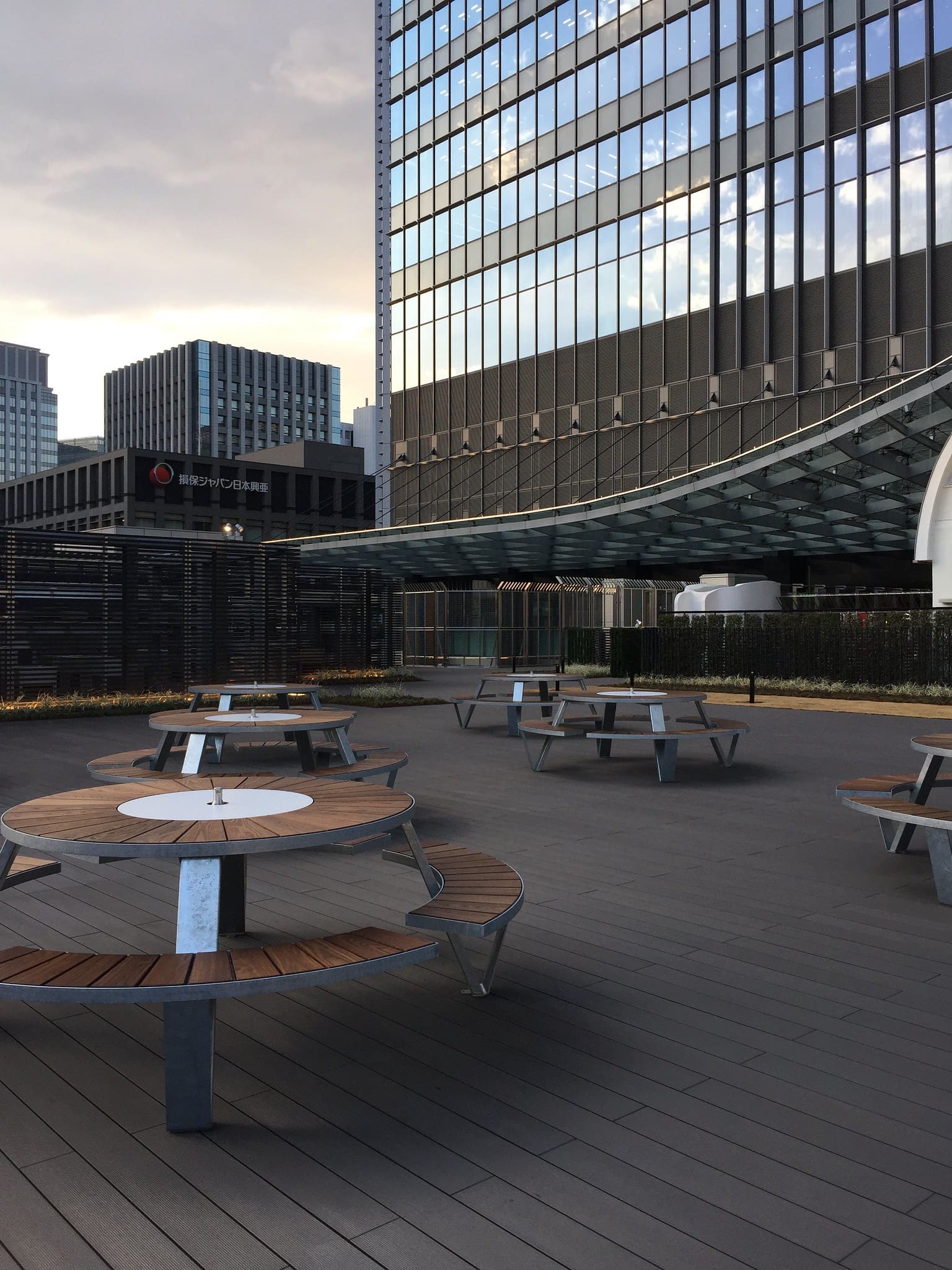 Discover Japan's Department Store Rooftop Gardens & Picnic Area.
Many tourists in Japan drool over all the delicious foods and desserts sold in the basement floor food halls of the country's famous department stores. And yet, they do not see locals eating while the food in the food halls nor do they eat while walking. Discover Japan's department store rooftop gardens:
All About Japan's Department Store Rooftop Gardens
In a select number of Japan's major department stores, you may find rooftop gardens where you can dine on picnic tables, take a rest of benches, and walk through perfectly manicured gardens.
These gardens and terraces are the ideal places to taste and feast on your food shopping from the depachika (basement floor food halls). They also serve as a quiet area to take a break from your busy days in Japan's major cities.
6 Department Store Rooftop Gardens in Tokyo
Ginza Mitsukoshi
9F Terrace
Monday to Saturday, 10am to 8pm
Sunday, 10am to 7:30pm
Nihombashi Takashimaya
RF, Roof Garden
Daily, 10:30am to 7:30pm
Tokyu Plaza
RF, Kiriko Terrace
Daily, 11am to 9pm
KITTE Marunouchi
6F, KITTE Garden
Monday to Saturday, 11am to 9pm
Sunday, 11am to 8pm
Isetan Shinjuku
RF, I-Garden
March to October, 10am to 7pm
November to February, 10am to 6pm
Takashimaya Shinjuku
13F, Rooftop Terrace
Sunday to Thursday, 10am to 8pm
Friday and Saturday, 10am to 8:30am

---
Sign up for my newsletter on the sidebar for blog updates and my travel insider tips!