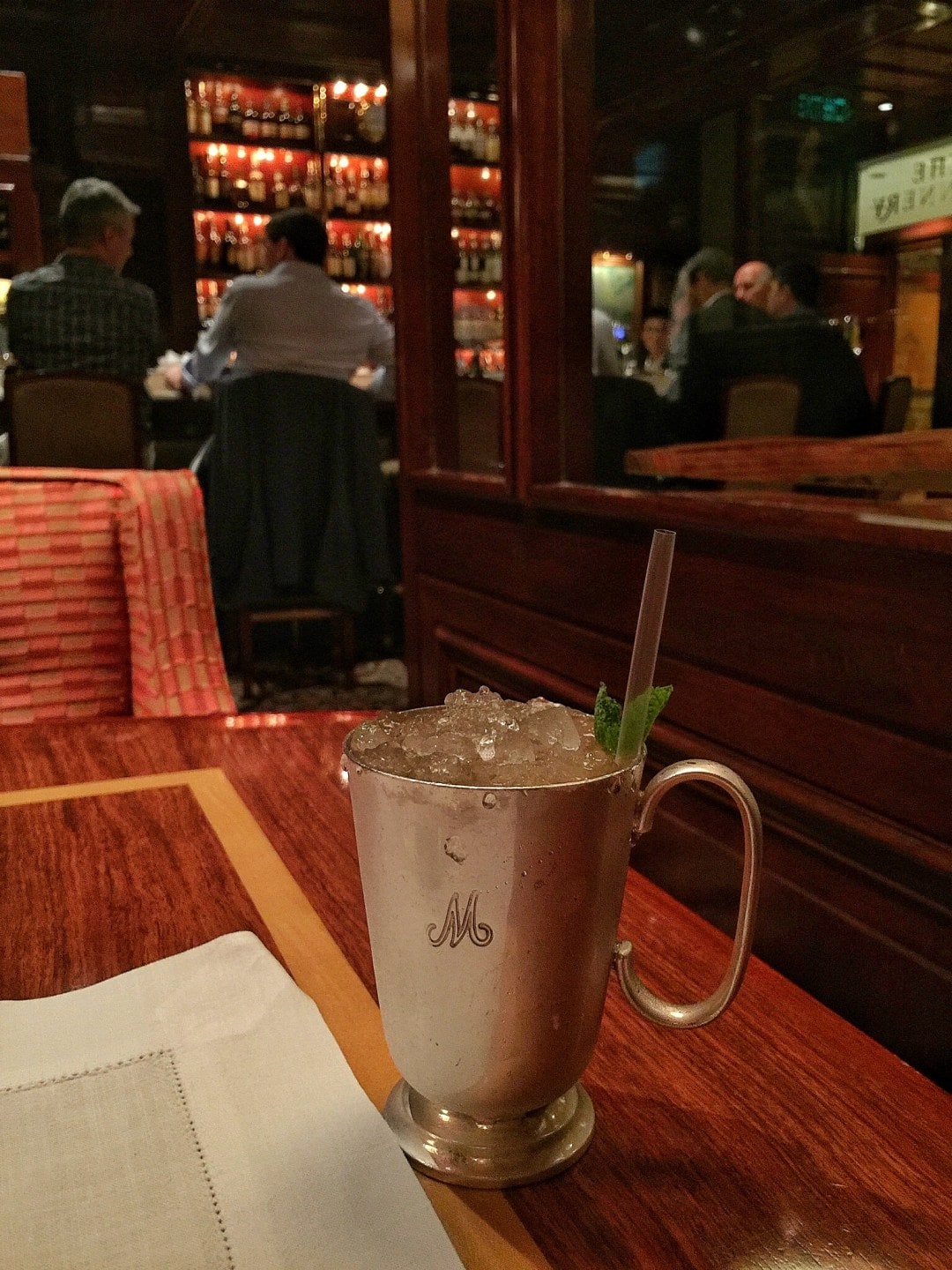 Classic British with Tradition & Class
British history in the Mandarin Oriental Hong Kong remains ever present in its traditions and hospitality. For classic British traditions in the form of cuisine, The Chinnery is your destination.
The Chinnery is my current favorite restaurant in Hong Kong as they serve hearty portions of the best fish & chips and curries. The cozy, intimate setting encourages guests to unwind and escape the crowds of the city.
Drinks at The Chinnery
With a classic lounge-like setting, drinking at The Chinnery is almost a requisite. Choose from cold draft beers poured into silver mugs, refreshing classic cocktails, an excellent wine selection, or a pour of your preferred premium liquor.
Lunch & Dinner Menus at The Chinnery
The menu features classic British favorites prepared with that Mandarin Oriental quality and expertise. On occasion, selections will change while the most popular dishes remain, such as the Fish & Chips (without a doubt, the best fish and chips in town) and Tikka.
Each weekday, the "Roast Lunch Menu of the Day" features a classic roast. Wednesday's Beef Wellington sets an incredibly high bar for all other beef wellingtons. The dining experience equally impresses during both lunch and dinner service.
The Chinnery on YouTube
Watch my travel vlogs with coverage at The Chinnery. Subscribe to my channel for more of my travels
Lunch, Monday to Friday, 11am to 3pm (No Reservations)
Drinks, Monday to Saturday, 5pm to 11pm
Dinner, Monday to Saturday, 6:30pm to 10:30pm
Closed Sundays
The Chinnery
Mandarin Oriental, Hong Kong
5 Connaught Road
Central
Hong Kong
+852-2522-0111
Book your stay via Agoda
Book your stay via Booking.com
Book your stay via Hotels.com
Book your stay via TripAdvisor
---
Sign up for my newsletter on the sidebar for blog updates and my travel insider tips!