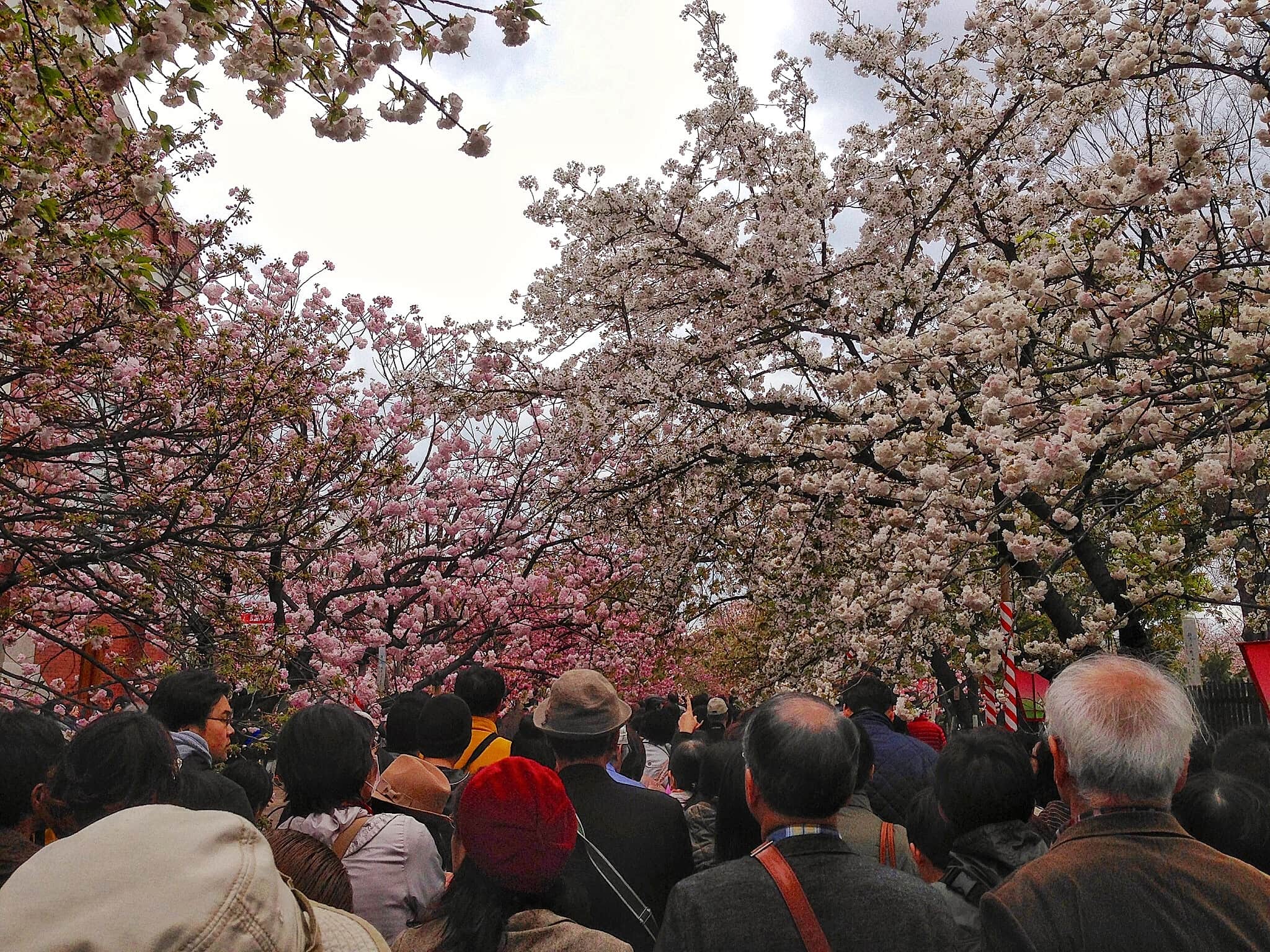 Hanami
Hanami is the time of the year when locals and tourists flood landmarks to see the beauty of the sakura (cherry blossoms) blooming.  The viewing season only lasts for about one week before the sun, wind, and rains wash away the petals from the trees.
The schedule for 2016 and the best places to enjoy the flowering trees are as follows:
Tokyo – March 28 to April 5
~  Shinjuku Gyoen ~
11 Naitomachi, Shinjuku, Tokyo
~  Shinto Shrine Yushima Tenjin ~
3-30-1 Yushima, Bunkyo, Tokyo
~  Ueno Park ~
Taito, Tokyo
Kyoto – March 31 to April 8
~ Kiyomizudera Temple ~
1-294 Kiyomizu, Higashiyama-ku, Kyoto
~ Maruyama Park ~
473 Maruyamacho, Higashiyama-ku, Kyoto
~ Philosopher's Path ~
Sakyo-ku between Ginkaku-ji and Nyakuoji-jinja, Kyoto
~ Heian Shrine ~
Okazaki Nishitennocho, Sakyo Ward, Kyoto
~ Nijojo Castle ~ 
541 Nijojocho, Nakagyo Ward, Kyoto
Osaka – March 31 to April 8
~ Kema Sakuranomiya Park ~
2 Nagarahigashi, Kita Ward, Osaka
~ Osaka Castle ~
1-1 Osakajo, Chuo Ward, Osaka
~ Expo 7 Commemorative Park ~
1-1 Senribanpakukoen, Suita, Osaka
~ Mint Bureau ~
1-1-79, Tenman, Kita-ku, Osaka
You really must try to visit Japan during Cherry Blossom Season at least once in your lifetime to witness the beauty of nature.
---
Sign up to my newsletter on the sidebar for blog updates and my travel insider tips!