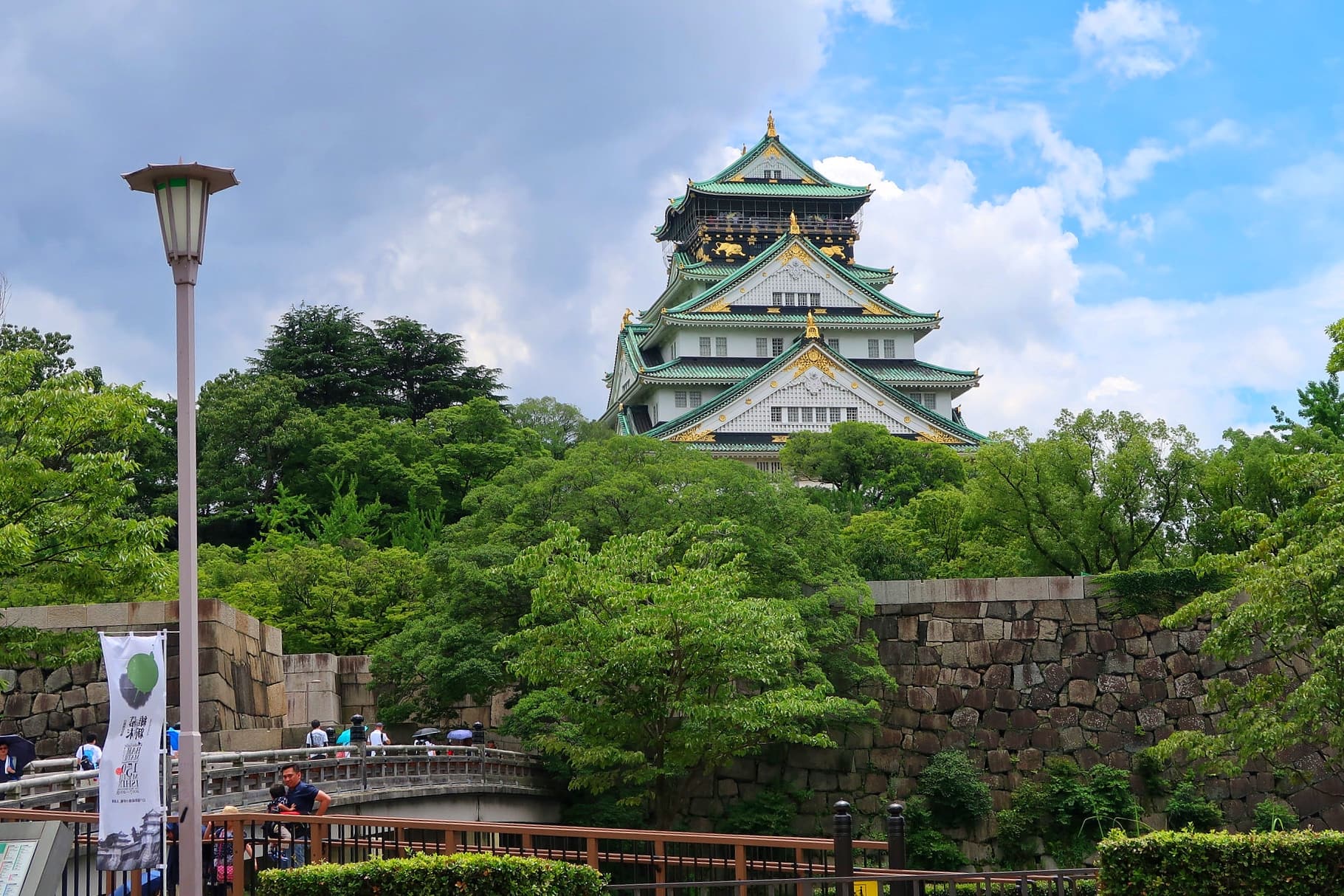 Must-Visit Attractions in Osaka
Osaka is Japan's second largest city and second most popular destination after Tokyo. While the city is not as overwhelming as the capital, it has so many activities to offer visitors. Here are 6 places worth visiting in Osaka:
1. Osaka Castle & Park
First-time visitors should take the time to tour the Osaka Castle, known as the symbol of Osaka. For just 600 yen, you get to see Osaka in 360 degrees from the observation deck and then learn about the city's history in the lower museum floors. Aside from the castle, you can also leisurely explore the surrounding park.
2. Osaka Aquarium
For fish and aquarium fans, Osaka Aquarium is a must as it is one of the largest public aquariums in the world. There are 8 levels of the aquarium filled with regional sea life from the Pacific Rim including massive whale sharks.
3. Universal Studios
Whether you are a fan of roller coaster rides or simply want a place for family fun, Universal Studios delights kids to adults of all ages. The amusement park offers heart-dropping rides, the famous Harry Potter world, and all the classics that you would expect at a Universal Park – like Jurassic Park and Backdraft.
4. Osaka Station
While a train station might not seem like an obvious tourist destination, major train stations in Japan are worth visiting because it offers high-quality food options as well as premium department stores with local boutique brands and amazing food halls. Don't miss the Daimaru Food Hall in Osaka Station and the restaurants on the top floors of the Lucua Department Store.
5. Shinsaibashi & Dotonbori
Most first-time tourists flock to Shinsaibashi and Dotonbori as it is like Osaka's New York Times Square. The area is worth visiting once to learn what it is all about and take the obvious photos of the brightly lit billboards. Get ready for the crowds of tourists always walking along the shopping arcades.
6. Kuromon Ichiba Market
Kuromon Ichiba Market has been a highlight in Osaka's food market scene for over 190 years. In just 600 meters, there are over 150 shops featuring the freshest fish from the morning market as well as other regional specialties.
---
Sign up for my newsletter on the sidebar for blog updates and my travel insider tips!