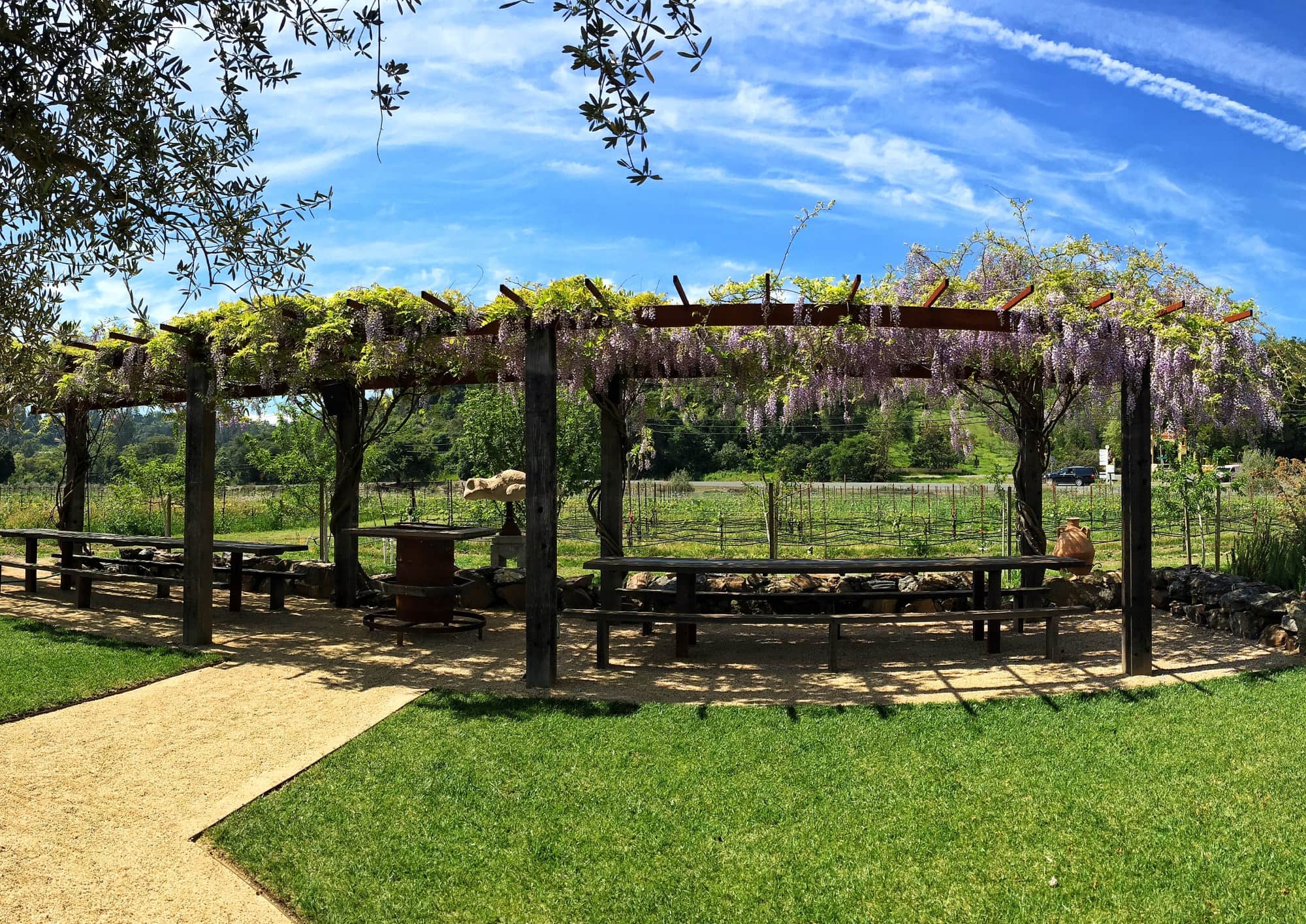 Tasting the best of Healdsburg
Because of its proximity to San Francisco, Napa Valley receives the most attention from visitors. Drive just an hour north through the picturesque Napa Valley and Sonoma County, and you will find yourself in the quaint town of Healdsburg – a small town with a big scene for food and wine.
9:00AM Breakfast at SHED
Start in the day in downtown Healdsburg. At SHED you can find a market selection from local farmers as well as international gourmet products. Kitchenware and houseware are also featured.
Within the massive food hall is SHED Café, Coffee Bar, and Fermentation Bar. Here, you can have a pastry to go or order a plate of breakfast to enjoy inside the premises. As you will be tasting wine all day (as you do in the wine country) order lunch for takeout as many wineries allow you to enjoy an outdoor picnic.
SHED
25 North Street, Healdsburg
+1-707-431-7433
8am to 9pm
Closed Tuesdays
11:00AM Wine Tasting at Arista Winery
If you are partial to a wine label and have the means for travel, visit the winery. The wine will taste even better. That was the case for my visit to Arista Winery. The love at first sip all the way in Man Wah at the Mandarin Oriental Hong Kong transported me on a flight across the Pacific Ocean to Arista Winery in Healdsburg. Read my wine tasting experience here.
The vineyard, its people, and the wines are all pure class which elevates the tasting experience and my future enjoyment of the wines. If you appreciate quality and class, a visit to Arista Winery is a must.
Arista Winery
7015 Westside Road, Healdsburg
+1-707-473-0606
11am to 5pm
1:00PM Wine Tasting & Lunch at DaVero Farms & Winery
When in the wine country, you cannot visit one winery alone. You have to taste at least 2, 3, or more. (Designated drivers, remember to use that spit bowl when tasting the wines.)
On the same road as Arista Winery is DaVero Farms & Winery, a local producer of Italian wines and olive oils. The tasting experience and relaxed, rustic landscaping transport you to the beautiful vineyards of Italy. Read more about my tasting experience here.
The winery provides tables and benches for guests to enjoy a picnic lunch while wine and olive oil tasting. This is where you can enjoy the takeout lunch from your morning at SHED.
DaVero Farms & Winery
766 Westside Road, Healdsburg
+1-707-431-8000
11am to 5pm
3:00PM Stroll around Downtown Healdsburg
After a leisurely morning and afternoon of wine tasting at the vineyards, walk off your wine buzz at Downtown Healdsburg. Along the clean, quiet streets you will find boutique shops, cafes, restaurants, and wine tasting rooms.
Let your eyes, palate, and stomachs lead you to your desired shops. Here is a list of recommendations of what to eat and taste
Banshee
325 Center Street, Healdsburg
+1-707-395-0915
11am to 7pm
Café Lucia
235 Healdsburg Avenue
+1-707-431-1113
Monday to Friday, 11am to 3pm, 5pm to 10pm
Saturday and Sunday, 10am to 10pm
Happy Hour, 5pm to 6pm
7:00PM Dinner at Valette
End your evening in Healdsburg with one of the town's best restaurants. Valette brings together the passion of two brothers wanting to produce the best food and wine dining experience and highlighting the products of local producers. Read more about my dining experience here.
Valette
344 Center Street, Healdsburg
+1-707-473-0946
Monday to Thursday, 5:30pm to 9:30pm
Friday to Sunday, 11:30am to 2:30pm, 5:30pm to 9:30pm
Spend the night or 2 at Two Thirty-Five Luxury Suites
While Healdsburg can be visited in just one day, make an outing of the wine country and spend the night or two in complete comfort. For a group of friends or as a family, Two Thirty-Five Luxury Suites provides 3-bedroom apartment-like suites with the luxuries of a hotel. Read about my stay here.
Two Thirty-Five Luxury Suites
235 Healdsburg Avenue
Read the TripAdvisor reviews of Two Thirty-Five Luxury Suites here
This article was taken from a previously sponsored stay at Two Thirty-Five Luxury Suites and with compliments from SHED and Valette. All opinions, as always, are my own
---
Sign up for my newsletter on the sidebar for blog updates and my travel insider tips!