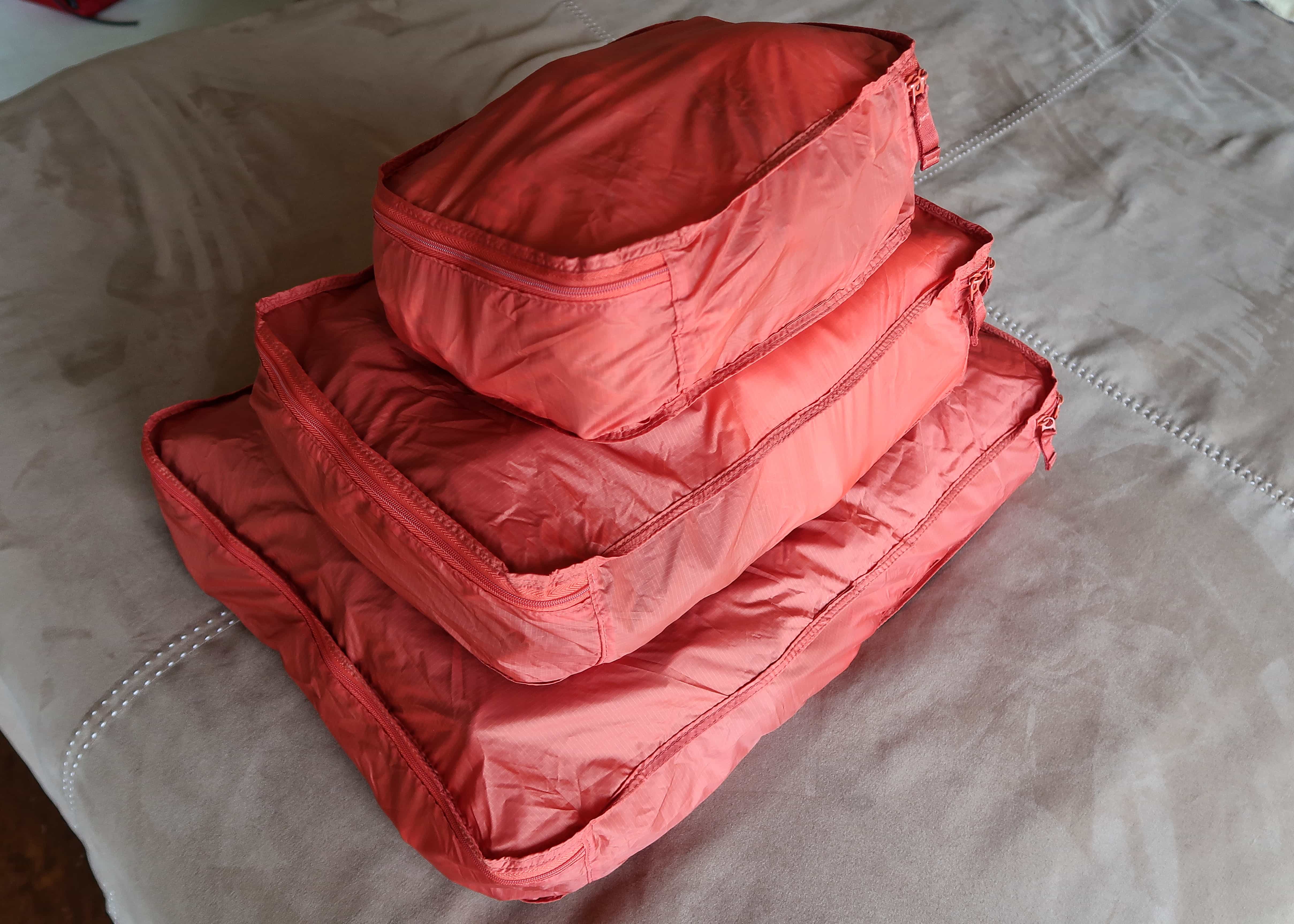 One Packing Method for All My Trips
Whether I am packing for a weekend away or for 2-weeks in multiple cities, I always have the same packing process.
Step #1: Make a List for Packing
While some travelers create spreadsheets to organize their packing list, I prefer the old school pen & paper to have the satisfaction of literally crossing out each item. With either preference, lists are the necessary first step in organizing yourself before actually packing.
Step #2: Selecting the Clothes
Next, it is time to select which of the clothes fit into the list. I split clothes into 2 categories: 1) pants, shirts, dresses, jackets and 2) workout clothes, sleeping clothes, underwear
Step #3: Packing Cubes
Once clothes are chosen, it is time to pack. Do not simply throw your clothes directly into the luggage. Organization remains ever present to make your entire packing and travel process easier to manage. Packing cubes are your most efficient best friend. Read my previous article in which I detail my favorite brands of packing cubes.
Step #4: Packing Tip for Shoes
After packing clothes, it is time to coordinate shoes. The number of shoes depends on the destination and activities planned. I always pack slippers for the shower (even at new hotels I imagine other people's feet on the same surface…). The best advice for packing shoes is the collect the shower caps from each hotel's complimentary toiletries. You can use them to pack your shoes and discard it after each trip.
Step #5: Packing Toiletries
Once the clothes are packed, it is time to organize toiletries. The contents of my toiletry bag depend on the hotel. If I am staying at a five-star luxury hotel, I pack fewer toiletries. The hotel will provide my shampoo, conditioner, body wash, body lotion, toothbrush, toothpaste, and shaving kit. All I have to bring are my face wash and makeup. If I am staying at 3 or 4-star hotels, I include my preferred shower supplies (which I collect from the five-star hotels).
Step #6: Always Pack a Backup Duffel Bag
My final step in packing is the essential backup duffel bag for extra space to take home shopping from the trip. When it is time to return home, I take out the folded duffel bag and use it for my dirty clothes and non-breakable items, such as shoes and toiletries. My luggage then clears up for shopping and grocery items (which may vary for you depending on your country's customs regulations).
Buy your Dakine Duffel Bag here
In the next post, I will share How I Pack My Carry-On
---
Sign up for my newsletter on the sidebar for blog updates and my travel insider tips!