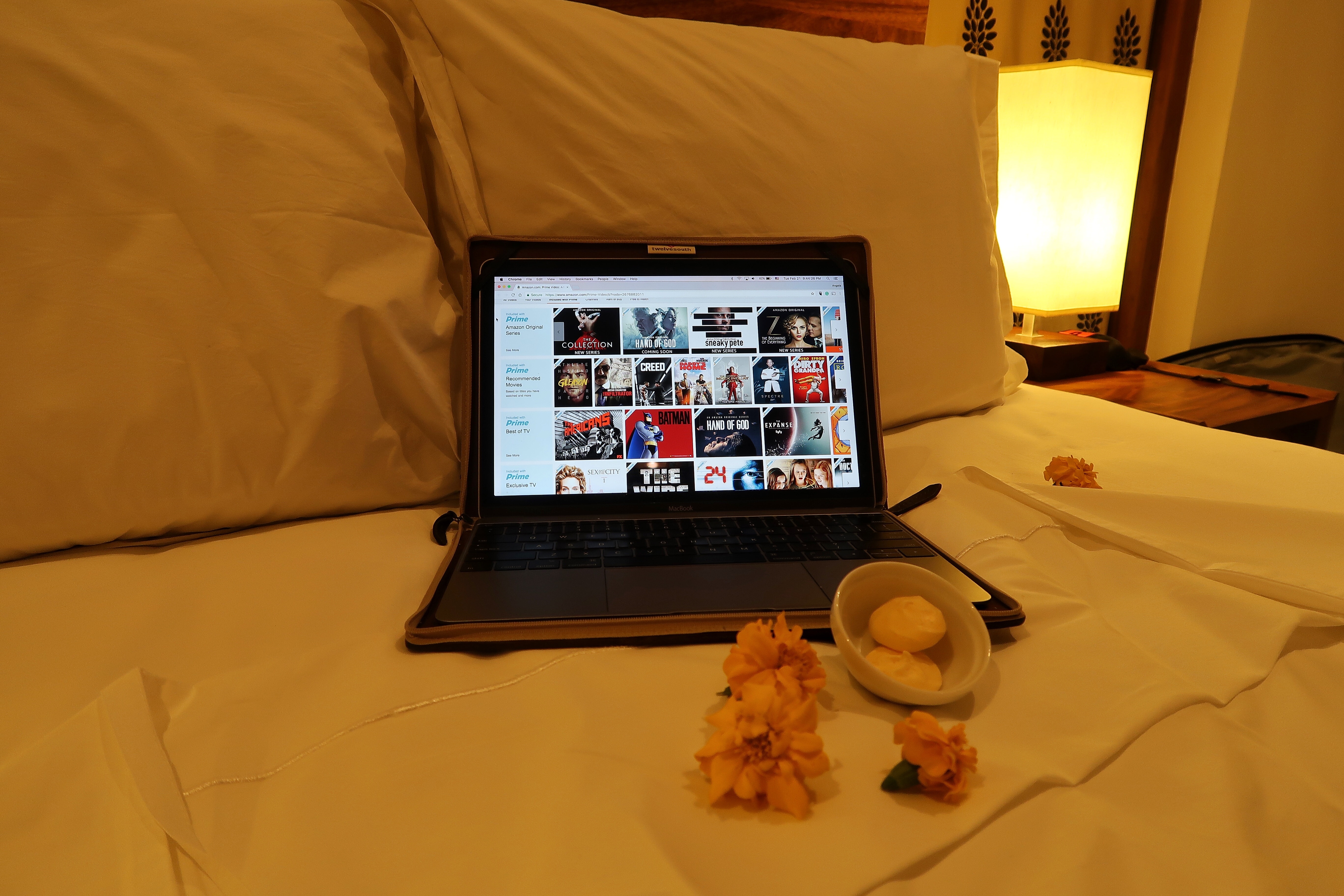 Entertainment during your travels
Some nights during your travels you just want to enjoy the comfort of your hotel room. And sometimes, those nights coincide with nothing to watch on the hotel channels. Rather than hope there is something good on TV, bring your choice of shows and movies with you:
When you are away from home for more than a week, you start to fall behind on your favorite shows. Amazon's latest Fire TV is so small and portable, you can the device with you and catch up on your shows at your convenience during your trip.
The streaming media player works like an Apple TV or Google Chromecast. You can watch Netflix, Hulu, Amazon Video, and cable and network channel apps.
Plug the device into the HDMI of the television, connect it to Wi-Fi, and you are set! (If you run into difficulty, search for some YouTube videos which can show you how it is done step by step.)
Buy your Fire TV via Amazon here
With a one-year subscription, you are entitled not only to free same-day and two-day shipping, but you also have access to Prime Photos for photo storage, Prime Music to stream, and Prime Video to stream and download.
Prime Video has a growing list of movies, TV shows, and even original TV series such as The Man in the High Castle.
Buy your Amazon Prime membership here today 
Netflix, $9.99 USD per month
Aside from Amazon Prime Video, Netflix is also well-worth the monthly payment as it is perfect for international travelers with its access in multiple countries. The list of TV series, movies, documentaries, as well as original programs bring value to your money
Hulu, $7.99 USD per month
For domestic travelers around the U.S., Hulu is another subscription well-worth the monthly payment. Hulu gives you access to network television's current series as well as a growing list of Hulu original programs.
---
Sign up for my newsletter on the sidebar for blog updates and my travel insider tips!