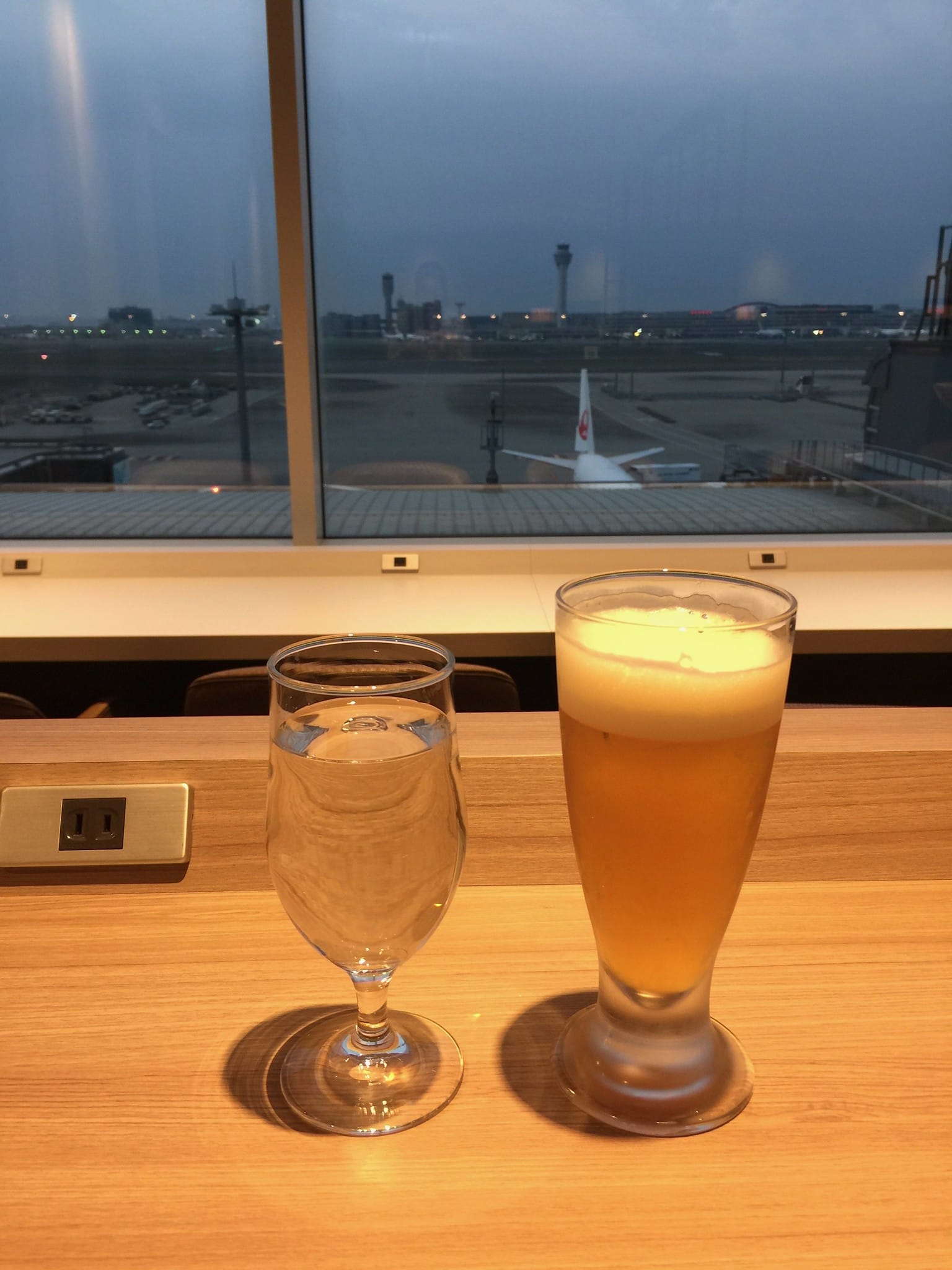 A Look Inside the Lounge at Haneda International Airport.
Japan Airlines offers its passengers comfort and rest before flights in their Sakura Lounge. Here is a review of the Business Class Sakura Lounge in Haneda International Airport:
Review of Japan Airlines Business Class Sakura Lounge in Haneda International Airport
The Sakura Lounge in Haneda International Airport provides its guests clean comfort away from the occasional crowds of the airport. The lounge offers ample seats in its two-level space including a large dining area and a sitting area with scenic runway views and sightings of Mt. Fuji on a clear day.

Facilities
The lounge provides enough facilities to pass the time for a short layover including shower rooms, locker/storage rooms, work stations, telephone areas, and an upper floor sky view lounge.
Layovers longer than a couple of hours may feel the limited options of things to do and eat in the lounge. In which case, you can walk around the airport to stretch your legs, do some souvenir shopping, or have a bite in one of the dining outlets within the terminal.
Lounge Food
The Sakura Lounge in Haneda International Airport serves buffet-style dining throughout the day with both Japanese and Western dishes and a selection of local Japanese wines, sake, and draft beer.
For breakfast, the spread includes the classic Japanese offering of grilled fish, rice condiments, and miso soup. The western breakfast has scrambled eggs, sausages, potatoes, cereals, and yogurts.
For lunch and dinner, the kitchen offers udon noodles, sushi balls, Chinese dim sum and sweet-sour chicken, and a creamy pasta.
Throughout the day, guests can continuously enjoy the soup and salad bar, breads, pastries, and signature beef curry with rice.
The food selection can appear quite limited. If you are really hungry and want one last taste of Japan, it would be better to dine in the terminal's food hall area where there is the famous tsukemen, sushi, tempura, and more offered for all passengers.
---
Sign up for my newsletter on the sidebar for blog updates and my travel insider tips!