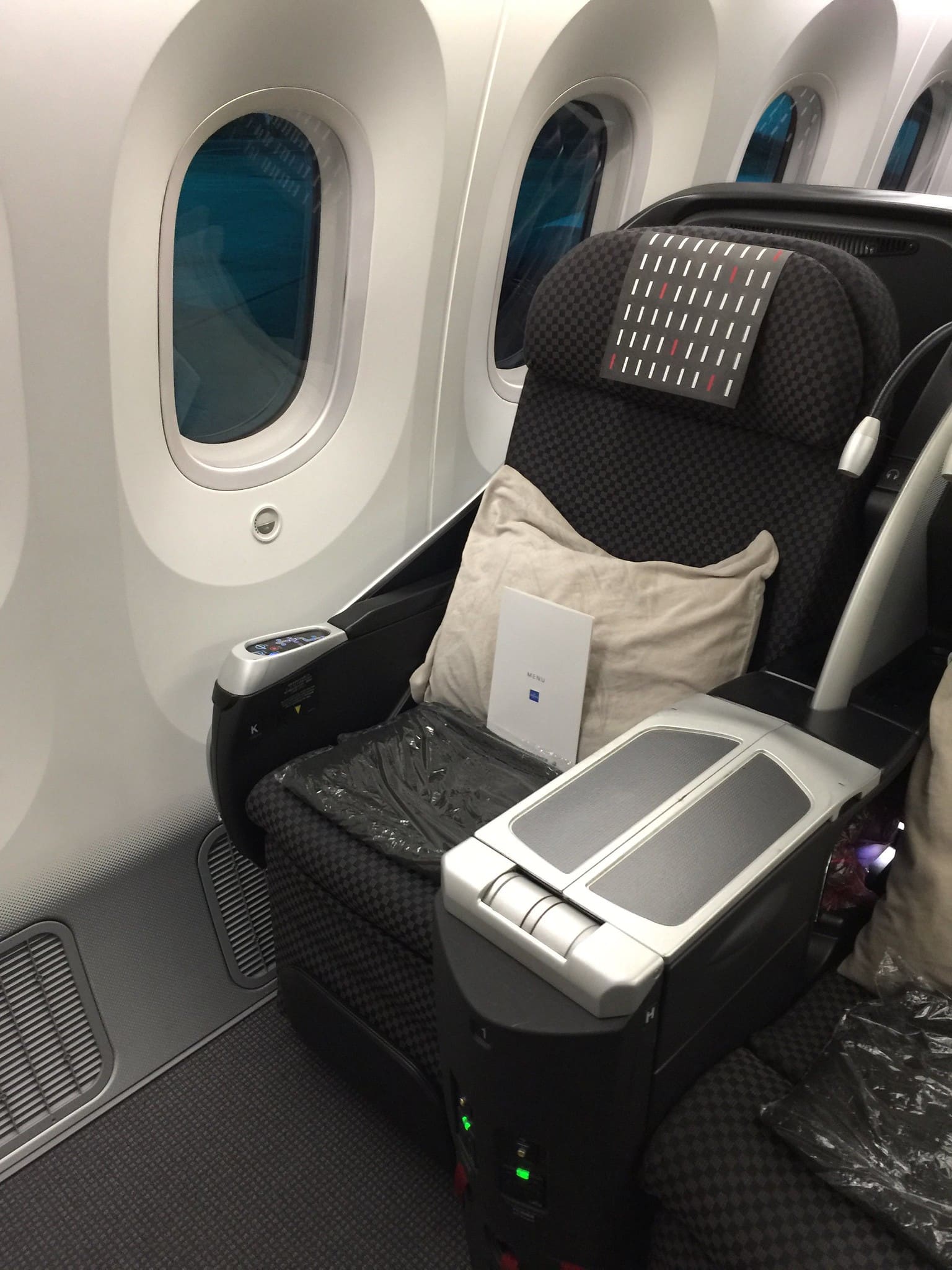 Review & Comparison of Manila to/from Tokyo on Japan Airlines Business Class.
Whether you are flying to Japan or using Japan as a layover to North America, Japan Airlines Business Class is a flight option from Manila.
About Flying JAL, Manila to/from Tokyo
Japan Airlines Business Class is a good flight to consider if the price is right or you can redeem a miles reward. The cabin is clean, the food is more than decent, and the service is top notch as you would expect from the Japanese culture.
A couple of downsides include that there is a bit more turbulence on this airline compared to Cathay Pacific or All Nippon Airways. Additionally, JAL is located in Manila's Terminal 1 which is significantly older and less clean than Terminal 3.

Manila to/from Tokyo (Haneda & Narita) Flight Schedules
Manila to/from Haneda International Airport
MNL to HND, JL 078, 23:50 to 04:45+1
HND to MNL, JL 077, 01:25 to 05:00

Manila to/from Narita International Airport
MNL to NRT, JL 746, 10:05 to 15:35
MNL to NRT, JL 742, 14:25 to 19:55
NRT to MNL, JL 741, 09:30 to 13:10
NRT to MNL, JL 745, 17:55 to 21:35

Business Class Seat Review
For all Manila flights, the JAL Business Class seat is the Shell Flat Neo. The seats do not completely lie flat nor do they provide complete privacy from fellow passengers. However, the cabin is very clean and spacious with its 2-2-2 seat configuration and the seats themselves are relaxing for the 4-hour flight.
For these short-haul flights, Business Class passengers are offered complimentary amenities such as eye masks, moisture masks, toothbrush and toothpaste, and ear plugs. Slippers are provided for all JAL flights.
Airplane Food Review
---
Sign up for my newsletter on the sidebar for blog updates and my travel insider tips!