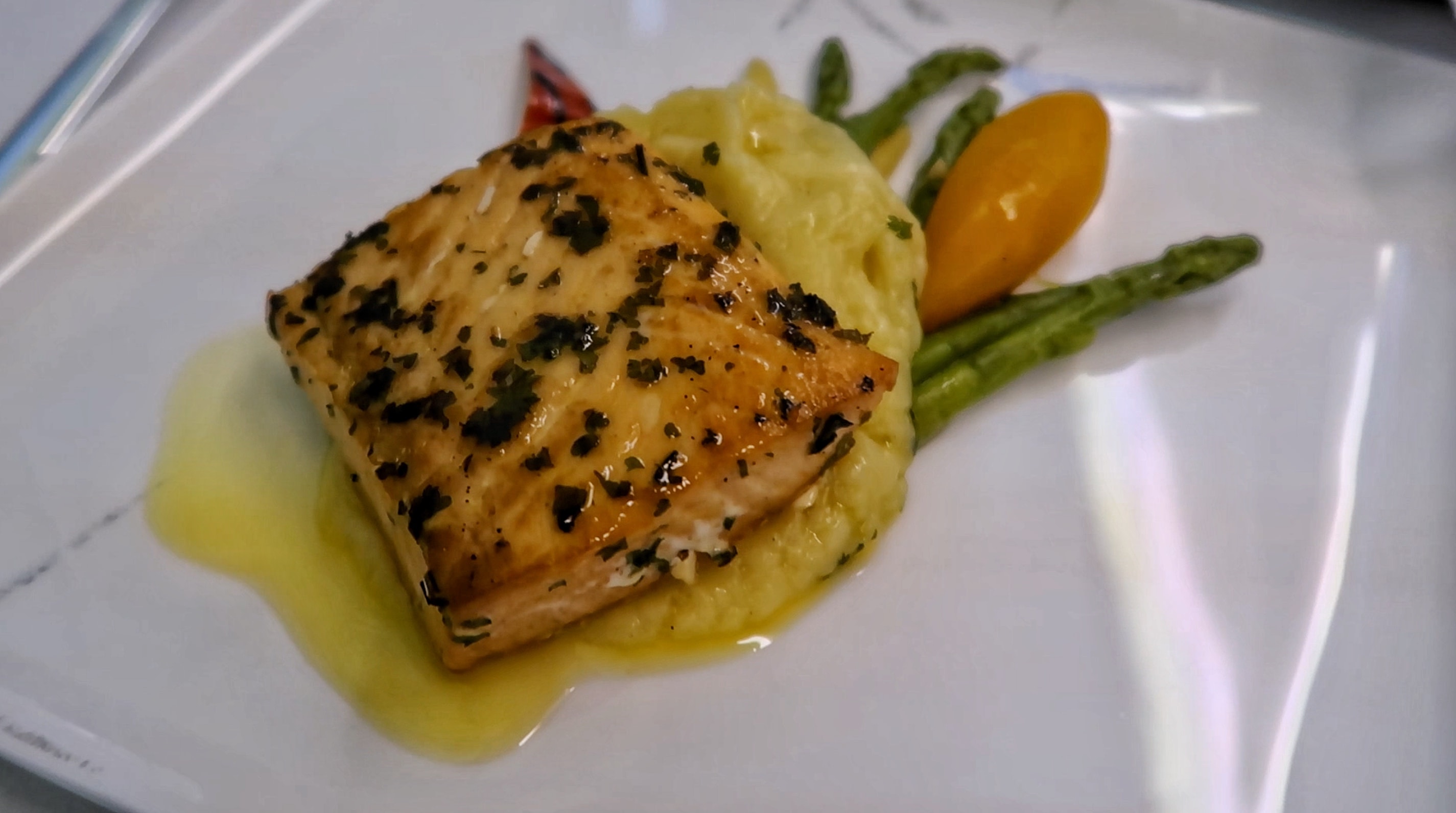 Airplane Food – The Good & The Bad
Between the time it takes to get to the airport and the waiting time for meal service, hunger usually kicks in when it's time to eat on the plane. That means, whether the food is good or not, you're likely to eat a few bites for the sake of sustenance. From another full year of airplane food, here is my best and worst airplane meals of the year:
Best Airplane Meal of the Year
Most international airlines offer a continental meal and a regional meal according to the departing country or destination. The western dish is usually beef, fish, or pasta, while the regional dish is more often the better choice.
Because Thai cuisine is one of my favorites (up there with Spanish and Japanese), my meal on Thai Airways Business Class ranks as the best airplane meal of the year. The flavors and spices were authentically bold alongside the proper service from the flight attendants.
Worst Airplane Meal of the Year
While I do frequent Cathay Pacific because of their destinations and the aircrafts' reliability, their food has become worse and worse over the years. In a recent flight, I was upgraded from Business Class to First Class. Fantastic, right? Yes and no. Yes, the seat and service were both first class. And no because with high expectations after tasting the high-quality champagne, I was greatly disappointed with the whole meal experience.
Best Airplane Snack
---
Sign up for my newsletter on the sidebar for blog updates and my travel insider tips!