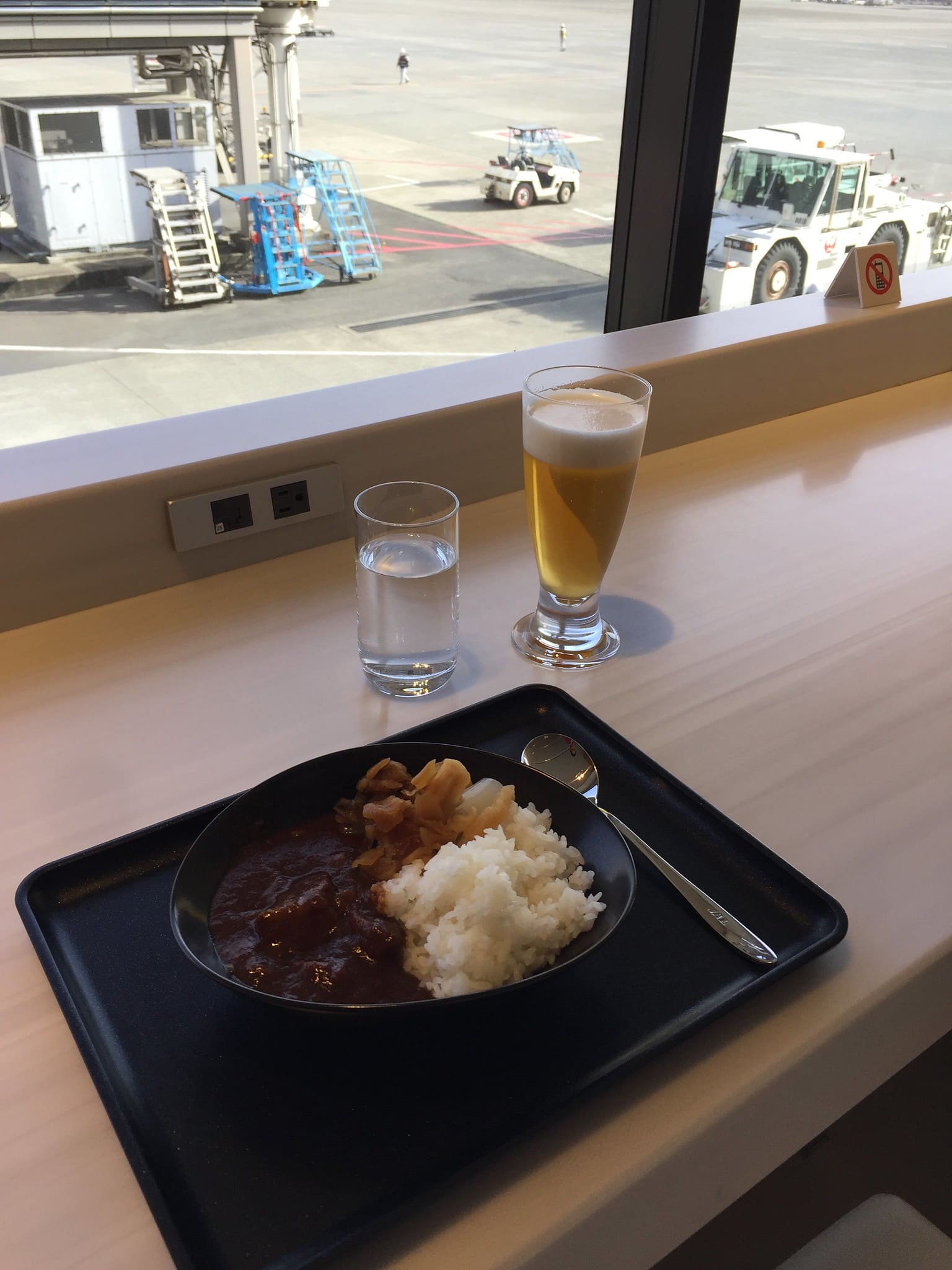 A Look Inside the Lounge at Narita International Airport.
Japan Airlines offers access to the Sakura Lounge for Business Class and First Class passengers as well as for eligible members of their frequent flyer program. Here is a review of the Business Class Sakura Lounge in Narita International Airport:
Review of Japan Airlines Business Class Sakura Lounge in Narita International Airport
In Narita International Airport, passengers have two options for the Sakura Lounge. The main lounge is located in the middle of the terminal just as you exit immigration. For passengers departing from boarding gates 81 to 99, there is a satellite lounge for those gates.

Lounge Seats
The Sakura Lounge in Narita International Airport provides ample seats throughout the multiple lounge areas. This accounts for busy travel days when the seats may mostly fill up. While it may feel crowded when full, the lounge remains pleasant because of its cleanliness and the respectful Japanese travelers.
Facilities
Throughout the Sakura Lounge, there are specific facilities for guests including a business center with computers and printers, working stations designed like cubicles, and telephone booths to privately take your calls – this also serves to keep the rest of the lounge areas quiet and to respect others.
Additionally, there are storage and locker areas to safely store your belongings. This is particularly useful for solo travelers who can use the restroom without bringing in your bags into the stall.
Young families can utilize the kids' room for children to freely be louder and to burn off their extra energy before the flight.
There are also shower suites to freshen up as well as sleeping areas and massage chairs to rejuvenate. And since it is Japan, there is a smoking room.

Lounge Food
The Sakura Lounge offers buffet-style dining with Japanese and Western dishes throughout the day as well as a selection of drinks including local Japanese wines, sake, and draft beer machines.
For breakfast, the spread includes the classic Japanese offering of grilled fish, rice condiments, and miso soup. The western breakfast has scrambled eggs, sausages, potatoes, cereals, and yogurts.
For lunch and dinner, the kitchen offers udon noodles, sushi balls, Chinese dim sum and sweet-sour chicken, and a creamy pasta.
Throughout the day, guests can continuously enjoy the soup and salad bar, breads, pastries, and signature beef curry with rice.
---
Sign up for my newsletter on the sidebar for blog updates and my travel insider tips!