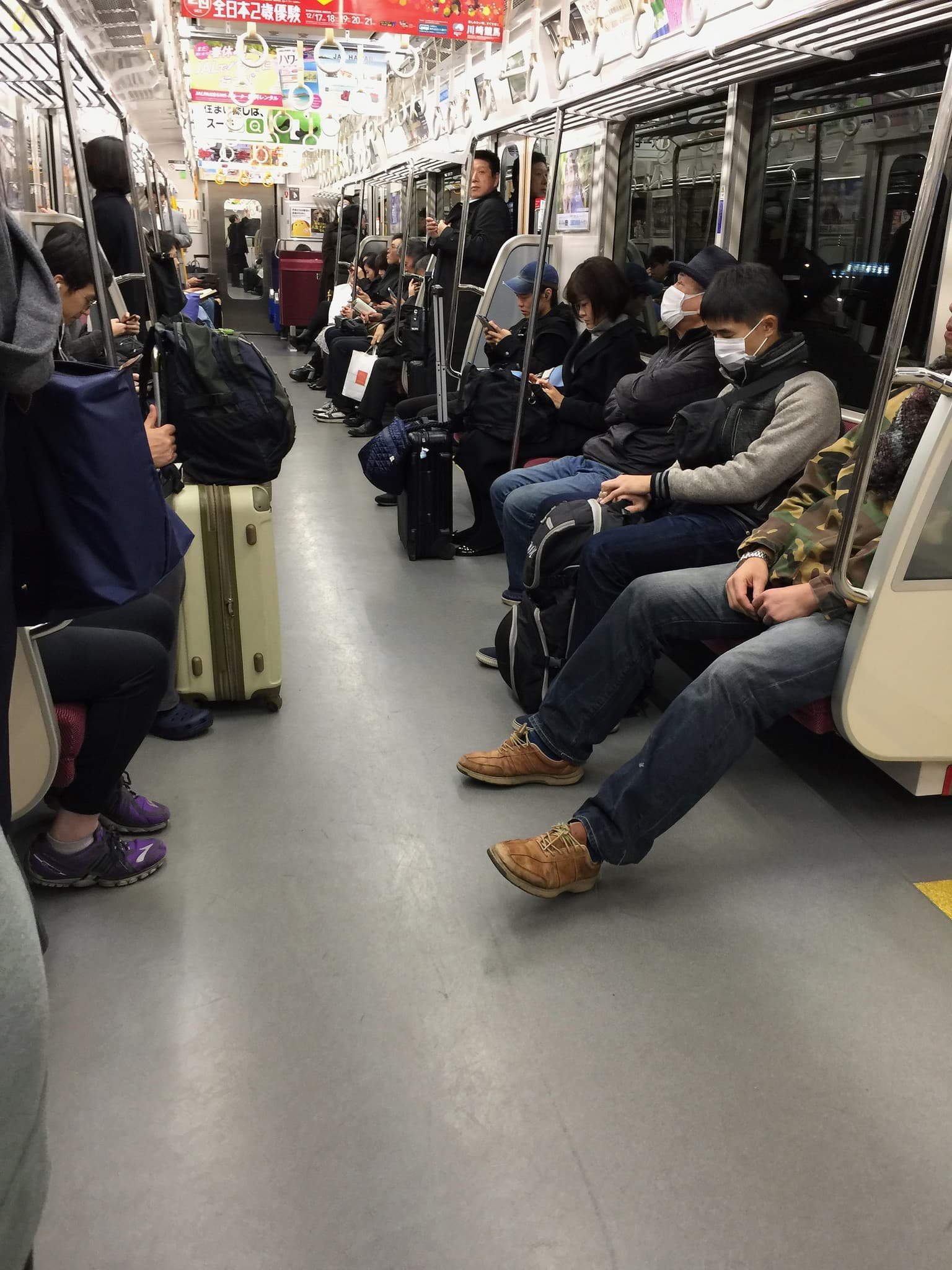 Transportation Guide for Arriving & Departing from Haneda International Airport.
Haneda International Airport is Japan's busiest airport, as well as the world's 5th busiest airport. While more international flights arrive and depart from Narita, Haneda is the ideal airport if you are staying in Tokyo as it is the closest airport to the city.
By Train
Trains are the cheapest option for getting to and from Haneda Airport. For trains headed for Haneda Airport, be sure you are exiting the train at your correct terminal – International Terminal, Terminal 1 or Terminal 2.

Tokyo Monorail
The Tokyo Monorail leaves the stations every 3 to 5 minutes during the day. From Haneda to Hamamatsucho Station, the train takes only 13 minutes for 490 yen.
From there, you can easily transfer onto the JR Yamanote Line which gets you to Shinbashi, Tokyo, Akihabara, Ueno, Ikebukuro, Shinjuku, Shibuya.
For Nihonbashi, Asakusa, Roppongi, and Shinjuku take the Toei Oedo Line.
Note that the monorail is to only line to Haneda Airport that accepts the JR Pass for travelers.

Keikyu Line
The Keikyu Line Airport Express train leaves every 10 minutes during the day and heads from Haneda Airport directly to Shinagawa Station in just 11 minutes for 410 yen. From there, you can connect only various JR lines for your final destination.

By Bus
Buses are slightly more expensive than trains, but they offer convenience when it comes to not having to lug your luggage around train stations.

Keikyu Limousine Bus
The Keikyu Limousine Bus offers direct bus routes to Tokyo Sky Tree Town in 50 minutes for 920 yen, to Shibuya in 60 minutes for 1,030 yen, to Tokyo Station in 40 minutes for 930 yen, and more. Go to their website for more routes and schedules.

Airport Limousine Bus
The Airport Limousine Bus offers routes to and from many major hotels throughout Tokyo. Further, the company has a limited schedule for late night and early morning bus rides. Find your hotel and schedule on their website.

By Taxi
As central Tokyo is just 30 minutes away, you can also consider taking a taxi. To Chiyoda, taxis have a fixed rate of 5,900 yen with an additional 1,200 yen charge between 10 pm and 5 am. To Shibuya, it costs 6,600 yen with an additional 1,400 yen after hours. And to Shinjuku, the fixed rate is 7,100 yen with an additional 1,400 yen after hours.

By Uber
For comfort and luxury, call an Uber upon walking through Haneda's Arrival Hall. If you have extra luggage, pay a little more for a Black Van which costs between 7,800 to 9,500 yen to central Tokyo.
---
Sign up for my newsletter on the sidebar for blog updates and my travel insider tips!