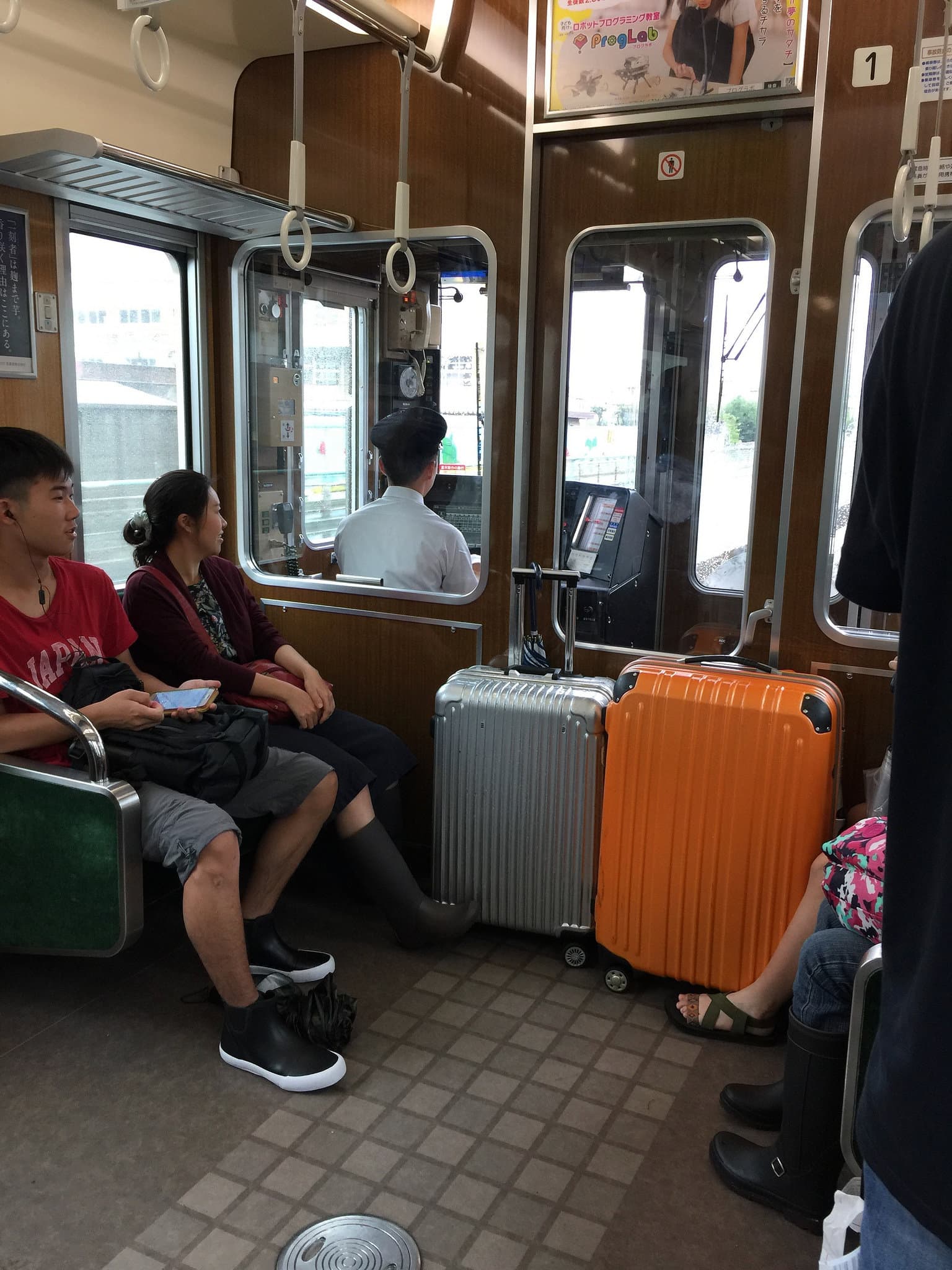 Transportation Guide for Arriving & Departing from Kansai International Airport
Kansai International Airport serves travelers exploring Osaka and the Kansai area, such as Kyoto, Kobe, or Nara. It must be noted that Kansai Airport to central Osaka is about 40 kilometers or one-hour away by train, bus, or car
By Train
Nankai Airport Express & Limited Express Rapi:t
For those staying in the Namba area, The Rapi:t takes only 35 minutes for 1,430 yen to arrive at Namba Station. The Nankai Airport Express has a few more stops for a 45 minute trip to Namba for only 920 yen.

Kansai Airport Rapid
The Kansai Airport Rapid Service is the best train for Osaka Station. The train gets to and from the airport and Osaka Station in about 65 to 70 minutes for 1,190 yen. The train also stops at Tennoji Station (in 50 to 55 minutes for 1,060 yen) as well as select stops throughout the day along the Osaka Loop Line.
Many signs in English note that airport-bound passengers must be in the first 4 train cars, as the other half of the train separates and heads down to Wakayama.
JR Pass holders can use their passes for both the Kansai Airport Rapid Service and the Osaka Loop Line.

Limited Express Haruka
The Limited Express Haruka, also known as the Kansai Airport Express Haruka, makes limited stops at Kansai International Airport, Tennoji Station, Shin-Osaka Station (for the Shinkansen to Tokyo and to Fukuoka), and then to Kyoto Station.
The first stop at Tennoji Station takes only 35 minutes for 1,710 yen/2,200 yen for reserved seats. The second stop at Shin-Shin-Osaka Station takes about 50 minutes for 3,000 yen/2,800 yen for reserved seats.
JR Pass holders can use their passes on the Limited Express Haruka.

By Bus
Airport Limousine Bus
Airport Limousine Buses offer travelers transportation directly to select hotels throughout Osaka and beyond. From Kansai, it takes about 45 minutes to Namba for 1,050 yen and about 60 minutes to Osaka Station hotels for 1,550 yen.
There are also buses to Shin-Osaka Station, Shinsaibashi Station, Namba Station, and Universal Studios. Check the official website for more destinations and timetables.

By Taxi or Private Car
Taxis are generally discouraged because of the high rates. For instance, the 50-minute ride from Kansai to Osaka Station will cost around 20,000 yen with higher fares after 10 pm. Similarly, private cars and hotel cars will cost about over 27,000 yen. However, for late night arrivals, the cost for a small group may justify the convenience of arriving directly to your hotel.
---
Sign up for my newsletter on the sidebar for blog updates and my travel insider tips!